Minnesota
You Should See the Beauty and Charm of Minnesota
5 places you should plan to see this year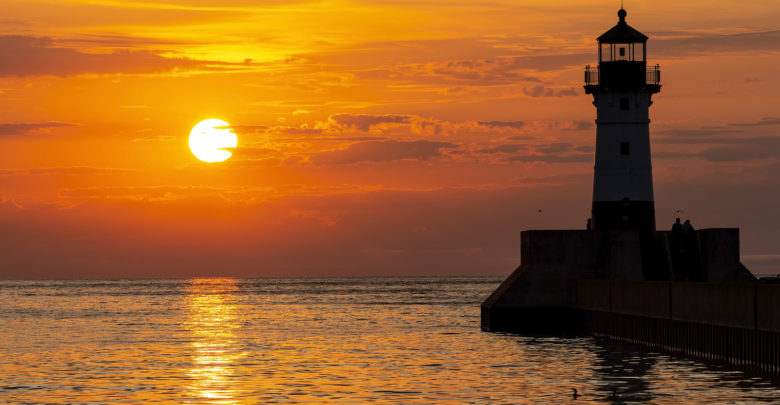 There are so many unique things to see in Minnesota. From the big cities to small towns and the unique roadside attractions to its natural wonders, there is something for everyone. If you're looking to explore Minnesota, here you'll find a few spots that are worth the trek.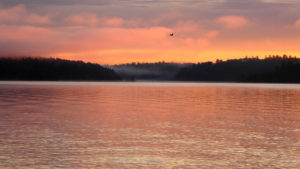 Voyageurs National Park
Water is the main theme at Voyageurs National Park with its network of water highways. If you plan to visit, be sure you bring your own watercraft, reserve one or take a boat tour with one of the park rangers. The park is known for great camping, breathtaking lakes (there are 30!), phenomenal fishing, boreal forests and calling loons.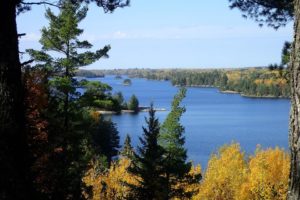 Don't fret if you would like to be surrounded by the numerous lakes and natural environment, but camping isn't your cup of tea, there are resorts with lakeside cabins and houseboats available to rent.
It is also important to note that the park is available for recreation in the winter, too, with its 110 miles of groomed snowmobile trails, ice fishing, snowshoeing and cross country skiing.
If you would like to be immersed in nature any time of year, Voyageurs is the perfect destination!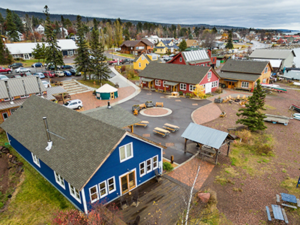 Grand Marais
Minnesota is full of beauty and charm, but Grand Marais takes the cake. Located on Lake Superior, just 40 miles south of the Canadian border, the town's quaint boutiques, summer markets, restaurants, ice cream stands and access to nature make it second to none. It holds the moniker of "America's Coolest Small Town" and this is complete truth in advertising.
Have you had the world's best donut at World's Best Donuts or a walleye quesadilla, Minnesota's take on a south-of-the-border classic, at The Gunflint Lodge? Those two things are worth the trip, but you'll also discover local art at The Big Lake. And UpState MN is a shop that has elevated Northwoods style for a more modern feel.
Nature is the biggest draw to Grand Marais. Take a hike along the rugged terrain to Artist's Point to discover tide pools. The rugged shoreline and fresh pine air allows you to get lost in your thoughts on the shores of Lake Superior. You'll also want to take the simpler hike along the break wall out to the lighthouse. It is an especially beautiful view at sunset.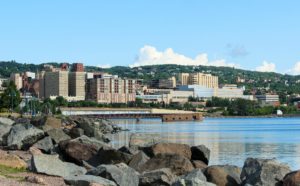 Duluth
Many places say they have it all, but it is true for Duluth. Perched on a hill overlooking Lake Superior, there is no bad view. Plus, it isn't brimming with tourists, so you're able to enjoy the town and its outdoor adventures offered. You're sure to find something up your alley any time of year in Duluth.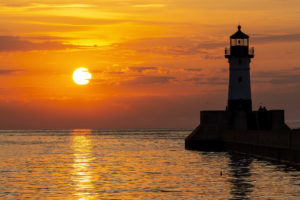 In the winter you can ski Spirit Mountain or catch a University of Minnesota Duluth hockey game. The university hockey team just happens to be one of the best in the nation. The summer offers hiking or mountain biking on Spirit Mountain and many other endless outdoor adventures surrounding Lake Superior.
When you're not enjoying the lake and hiking, you must find your way to Canal Park. Right on the banks of Lake Superior, Canal Park is a community showpiece with peaceful walking trails along Lake Superior, plus it is full of restaurants, bars and boutiques for you to enjoy. The Duluth Rose Garden is another of the city's spectacular sights for you to explore for a peaceful respite while you're visiting in the spring and summer.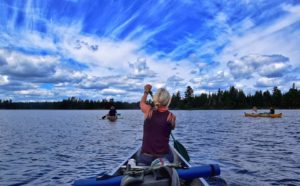 Boundary Waters
The Boundary Waters is the state's premier outdoor adventure destination. Here you can camp, canoe, hike and climb, plus be as primitive or posh as you like, as long as you have a permit, even for day visits. You can camp in the area or stay the night and set out for day hikes. Just use a Duluth or Ely B&B as your hub.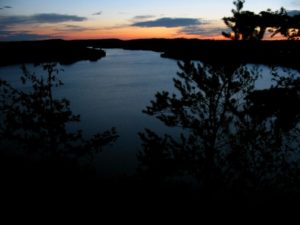 Canoeing really is the best way to see the Boundary Waters with its 1,100-plus lakes, streams and streams interspersed with islands. The park boasts 1200 miles of canoe routes. And it is easy to find a local canoe outfitter. Just be sure you're prepared for the mosquitos that are not "Minnesota nice."
While you're in the area, drop by the North American Bear Center in Ely, the only black bear and wildlife education facility of its kind. It works to dispel the myths about bears, teaching how humans and bears can coexist. The museum displays are for all ages and there are four black bears on site in the two-and-a-half acre enclosure that allows them to forage as if they were in the wild.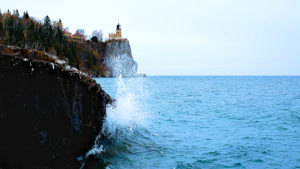 Split Rock Lighthouse
The storied history of Great Lakes shipping comes to life at the Split Rock Lighthouse, which is designated a state park. Here you can take a guided tour through the lighthouse to hear the stories of the national landmark, its keepers and their families. Originally built in 1910, the lighthouse played an integral role in guiding ships across Lake Superior during the state's iron ore boom.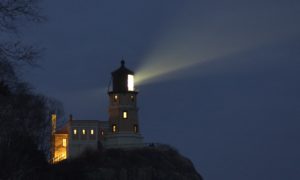 As with most state parks, Split Rock Lighthouse has an abundance of camping, hiking and canoeing opportunities.
If you set off for any of these must-see destinations, we offer this one tip. Bring your camera. These are some of the most picturesque spots anytime of year.