Nevada
We Found Nevada's Most Amazing Ice Cream
16 ice cream shops across the state that are unique, fun, and amazing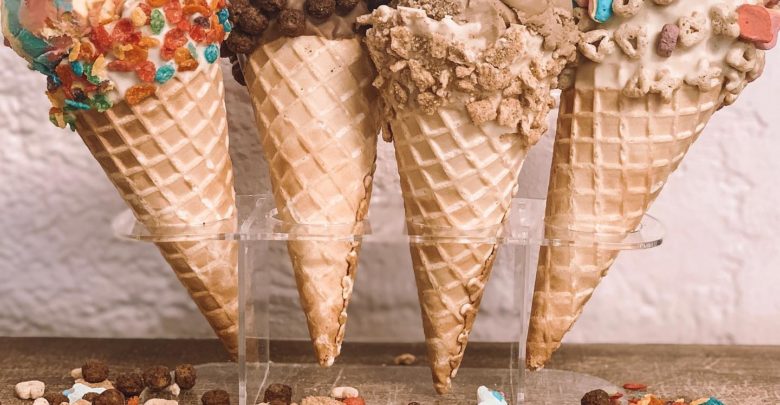 Considering that the vast majority of the state is desert, Nevada is one place where a refreshing ice cream treat is very much appreciated. Fortunately, the people of Nevada are well aware of this, and they've provided an enormous number of awesome ice cream shops for us to choose from. In fact, there are so many ice cream shops that narrowing them down is nearly impossible.
If you're having trouble deciding which place you need to visit to grab a cone while in Nevada, this is the article for you. Below we've listed the top 16 ice cream stops in Nevada. Choose one of these and you're sure to be pleased.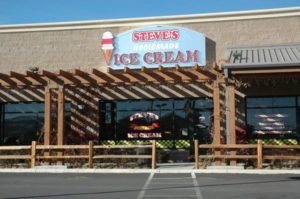 #1: Steve's Homemade Ice Cream
Fernley
Let's start in the city of Fernley, home of Steve's Homemade Ice Cream. This adorable ice cream shop is a classic, and their handmade ice cream is just as rich and creamy as you'd hope. In addition to hard ice cream, the shop also serves up soft-serve and Italian ice, and all of it is fantastic. We love the friendly customer service here, and the prices are extremely fair.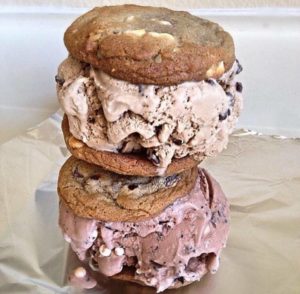 #2: Sweet Addiction Cookies and Ice Cream
Multiple Locations
A local chain, Sweet Addiction is a great place to go when craving a sweet treat. Not only do they serve delicious ice cream treats, they also have a wide variety of cookies. Whether you're looking for a simple scoop of frozen deliciousness, a classic chocolate chip cookie, or something more interesting (such as a custom sundae), this shop has it!
#3: Thrifty Ice Cream
Multiple Locations
Serving up cylindrical scoops of delicious ice cream, Thrifty Ice Cream is another must-try local chain. These little shops are a favorite of locals, and as soon as you try the yummy sweets served up here, you'll understand why. Best of all, the prices are just as low as the name suggests, making this an affordable place to stop in for dessert.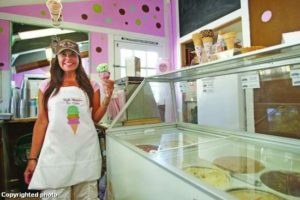 #4: Susie Scoops Ice Cream and Frozen Yogurt
Incline Village
If you find yourself in or near the small town of Incline Village, we highly recommend checking out Susie Scoops. Here you'll find all kinds of interesting ice cream flavors and many options are made in-house. The serving sizes here are generous, and the service is just as friendly as you'd expect from a small-town business.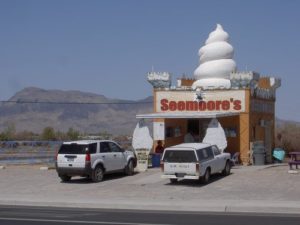 #5: Seemore's Ice Cream
Pahrump
Another ice cream joint in a relatively small town, Seemore's Ice Cream is a great place to visit for a frozen treat. The tiny stand may not look like much, but the ice cream here is something people return for time and time again. While the shop doesn't have indoor seating, the outdoor seating area is just perfect for enjoying the warm weather while licking an ice cream cone.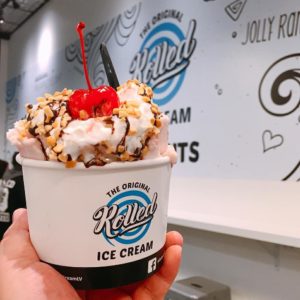 #6: The Original Rolled Ice Cream
Las Vegas
Rolled ice cream is one of the newest ice cream trends, and we have to say, it is pretty delicious. This bizarre-looking dessert is really just the ice cream we all know and love, except frozen into sheets and rolled—but something about that rolling really adds to the texture of the treat. Get your rolled ice cream topped with sprinkles, candy, or fruit at this Vegas chain, and enjoy!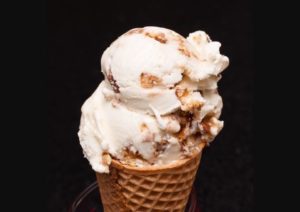 #7: Luv-It Frozen Custard
Las Vegas
Luv-It Frozen Custard has been in business since 1973, and locals have been queuing up for their desserts all this time. Obviously, this little shop has something good going on. Their custard is rich and creamy and melts more slowly than ice cream would. The shop offers a wide variety of toppings, and the service is fast, meaning even a long line should go quickly. Be sure to bring cash, and be aware that this is a "walk up" treat stand with no indoor seating.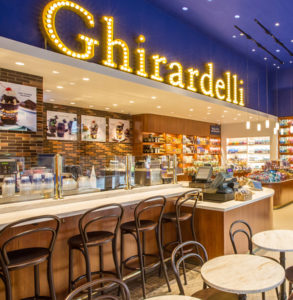 #8: Ghirardelli Ice Cream and Chocolate Shop
Las Vegas
Most people have tried Ghirardelli chocolate at some point. If you're among these individuals, you know just how good these sweets are. Trust us when we say Ghirardelli ice cream treats are just as good. Therefore, you will want to be sure to stop by the Ghirardelli Ice Cream Shop next time you find yourself in Vegas (or any big city that has one).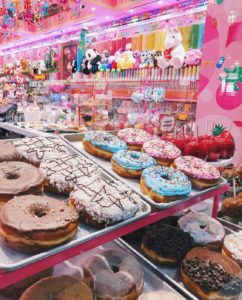 #9: Sloan's Ice Cream
Las Vegas
Sloan's Ice Cream is an absolutely adorable and colorful little shop that every child and child-at-heart will adore. Not only does the store serve up all kinds of sugar-loaded ice cream desserts, they also sell candies, toys, and all kinds of other sweet treats. Basically, this is a kid's dream come true.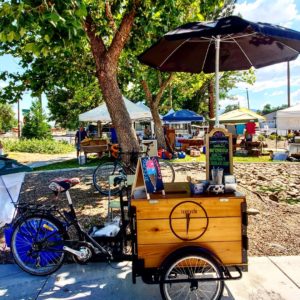 #10: Icecycle Creamery
Reno
A hip and modern joint, Icecycle Creamery offers fresh ice cream that is made in-house using local ingredients whenever available. You can order this amazing ice cream from the ice cream tricycle that rides around on occasion, and we're guessing this is where the company got its name. That said, they do also have a full-fledged indoor shop with plenty of seating available.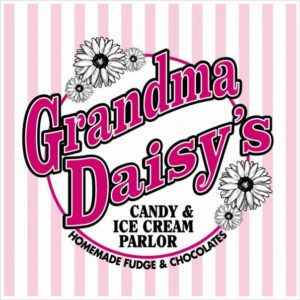 #11: Grandma Daisy's Candy Store and Ice Cream Parlor
Boulder City
We all know that grandma always has the best treats, and Grandma Daisy is no exception. This super cute sweets shop offers candies as well as ice cream, and everything is served with a smile. If you're looking for a bit of nostalgia with your dessert, this is the place for you.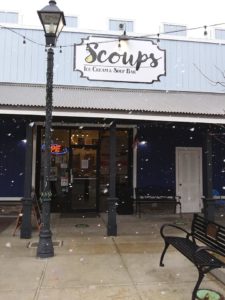 #12: Scoups Ice Cream and Soup Bar
Carson City
Soup, salad, and sundaes seems like an unlikely combination, but this Carson City business knows how to do all three right. The space is super cute, the service is wonderful, and the ice cream is a fantastic ending to a lovely meal. We especially love the Fruity Pebbles ice cream!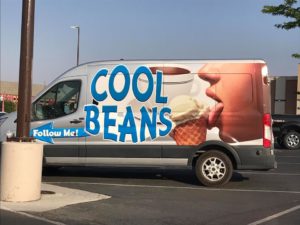 #13: Cool Beans Coffee and Ice Cream
Elko
What could be better than ice cream or coffee? What about ice cream and coffee? Cool Beans Coffee and Ice Cream serves up both and does an awesome job of it. All of their ice cream treats are fresh and delicious, and their coffee beverages are some of the best in the area. Their frozen coffees are especially good and come highly recommended.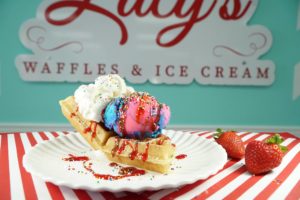 #14: Lucy's Waffles and Ice Cream
Las Vegas
We all know about chicken and waffles, but have you tried waffles and ice cream? It's a delicious combination, and it's one you can try at Lucy's Waffles and Ice Cream in Vegas. Get your waffle sundae topped with your favorite syrup, candy, or fruit, and dig into this simple and surprisingly wonderful combination.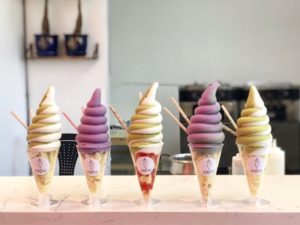 #15: KRĒM
Reno
Looking for a super modern place to grab your frozen treat? KRĒM might just be for you. This place serves delicious, creamy soft-serve in a variety of interesting flavors. Each swirl of the ice cream is served in a plastic cone atop a cake and topped with syrup. This is another delicious combo that you won't want to miss.
#16:  Recess Italian Ice Desserts
Las Vegas
Yet another delicious combo can be found at Recess Italian Ice Desserts. Here, you can order yummy soft-serve over Italian ice. Another fabulous option at Recess is the adorable bear ice cream cone. This little cone is perfect for kids and adults who aren't quite ready to grow up.