Oregon
These Awesome Locations in Oregon Will Change Your Life
Canyons, Mountains, Lakes, Waterfalls, Caves...Our state is truly amazing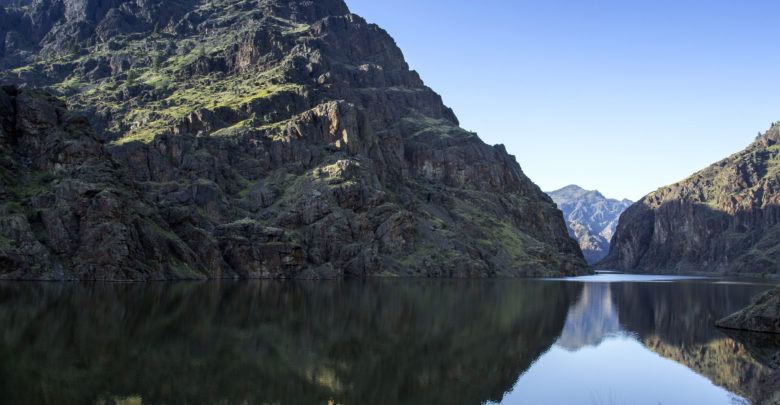 Oregon is a beautiful state, filled with greenery, mountains, beaches, and quirky towns. It's a place that will forever change your expectation of beauty, because it's hard to find this kind of terrain anywhere else. These awesome locations in Oregon will change your life: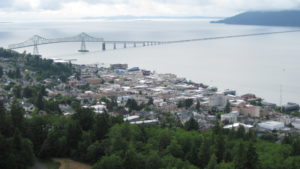 Astoria
Astoria is a seaside town in the northwest corner of Oregon. The Goonies was filmed here, and you can learn about that (and other movies) at the Oregon Film Museum. There's a beautiful Riverfront, fun downtown area, and plenty of outdoor activities including hiking, golfing, scuba diving, and fishing. You'll also find art galleries, coffee shops, delicious restaurants, and boutiques in Astoria, providing a dose of outdoor activity and city exploration.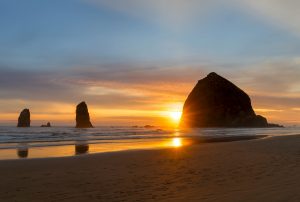 Cannon Beach
This sandy, rocky beach is located on the northern coast of Oregon. Sprouting up out of the ocean every few hundred feet are massive rocks the size of a small home. You can sit on the beach to take in the view, stroll for hours, go for a swim, or walk into the town. The town has plenty of restaurants, shops, and hotels if you're staying the night.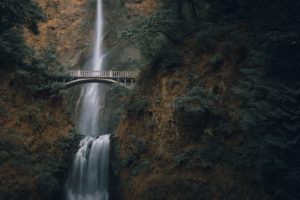 Columbia River Gorge
Along the border of Oregon and Washington, the Columbia River Gorge is home to Multnomah Falls, the tallest waterfall in the state of Oregon. There are plenty of hiking and biking trails throughout the gorge, as well as camping grounds. While you're there, you can also see Punchbowl Falls, another beautiful waterfall along the Columbia River.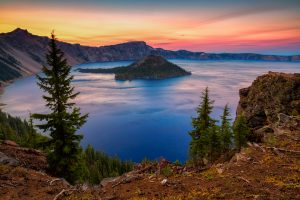 Crater Lake National Park
In the Cascade Mountains of southwestern Oregon, Crater Lake National Park has a terrain that looks almost of another world. It is made up of an ancient caldera of an extinct volcano named Mount Mazama. Some of its lava cliffs are up to 2,000 feet in height, surrounding a deep blue lake. Camping is available at two spots, there are plenty of hiking and backpacking opportunities throughout the whole park, and you can also hop on a boat at Cleetwood Cove.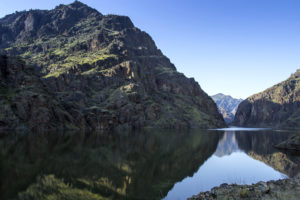 Hells Canyon
Hells Canyon is the deepest river gorge in North America – 8,000 vertical feet in the deepest parts. There are more than 215,000 acres of wilderness for you to explore during your stay. If you'd like to travel by car, you should drive to the Hells Canyon Overlook for the best view from above. You can take a rafting trip through Snake River with guide companies like Winding Waters, Hells Canyon Adventures, and Canyon Outfitters. There are more than 900 trails for hiking and backpacking.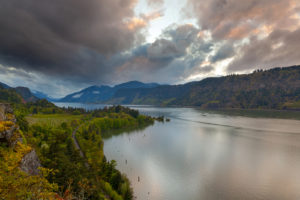 Hood River
An hour east of Portland is the city of Hood River. They are known for their kiteboarding and windsurfing, but they're also the perfect place to do some hiking, biking, and camping as well. Just like Astoria, you can enjoy all the peace of outdoor activities while still experiencing the city. Enjoy galleries, shops, museums, restaurants, and boutiques in downtown Hood River after a day of soaking up the great outdoors.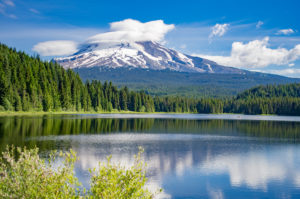 Mount Hood National Forest
You can ski in Oregon! Mount Hood is the highest mountain in Oregon at 11,239 feet. Enjoy the Mount Hood Skibowl in the winter and hike the Timberline Trail in the summer. The nearby town of Government Camp offers some extra amenities if you feel like taking a break from the rugged outdoors.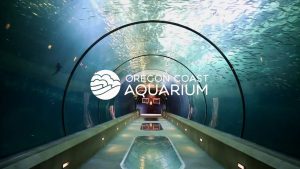 Newport
The Oregon Coast Aquarium is home to Newport, and that's just one of their many family-friendly activities. During your stay in this coastal city, you can also visit the Hatfield Marine Science Center and the Yaquina Head Lighthouse. The sunsets and whale watching are unparalleled in Newport. Enjoy plenty of restaurants, shops, galleries, and museums in downtown Newport during your stay.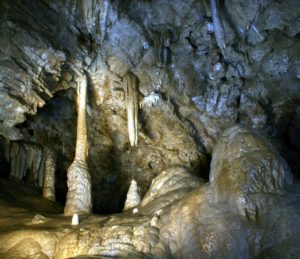 Oregon Caves National Monument and Preserve
Only accessible through guided tours, the Oregon Caves are one of the most unique places in Oregon that you could go exploring. The National Park Service provides many types of tours, including guided treks for families to cave expeditions that veer off the path. The caves sit at 4,000 feet elevation in the Siskiyou Mountains.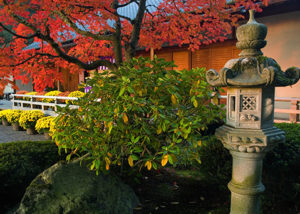 Washington Park
The Portland Japanese Garden and the International Rose Test Garden can both be found inside of this park as well as the Oregon Zoo and the Portland Children's Museum. Basically, this park has all you could need for a day of fun (with kids, too). An incredibly peaceful place within the city limits of Portland, you can get a dose of nature while still remaining amongst urban sprawl.