Wisconsin
These Waterfront Spots Are Quaint, Gorgeous, and Fun
Enjoy some of most spectacular 'coastal' views and activities in our state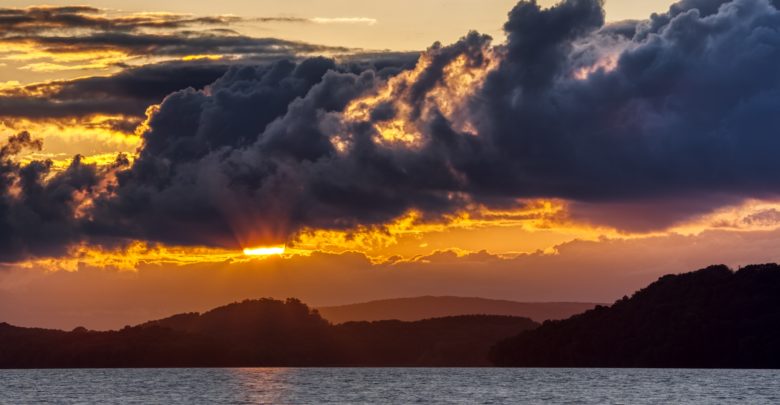 Waterfront spots abound in Wisconsin.  After all, more than 15,000 lakes call this state home, although less than half of them have been named.  There are also rushing rivers, cascading waterfalls, and idyllic islands – and they're all waiting to be discovered!  Here are some of the most unique, stunning and fascinating waterfront spots in the state of Wisconsin.  Which spots would you add to the list?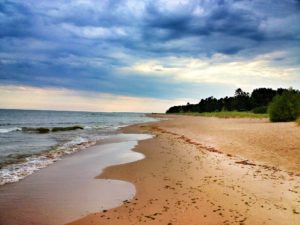 Kohler-Andrae State Park
Sheboygan
What could make the shores of a shimmering lake even more beautiful?  Miles of sand dunes and beaches!  Kohler-Andrae State Park contains Wisconsin's biggest collection of sand dunes on Lake Michigan, and the lake views here are simply impressive.  Spend your day relaxing on the beach, indulging in a water sport or two, or admiring the dunes themselves.  Then, take a walk through the wetlands in the park; they're home to lots of rare species that are only found along these shores, and bird lovers have over 150 species to spot here.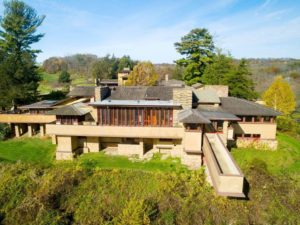 Taliesin
This famous Wisconsin spot has a picture-perfect view over a beautiful lake and forest, with hundreds of acres of land to enjoy.  And while the lakefront views are enviable, the truly life-changing element of this location lies in not the natural, but the architectural landscape.  Taliesin is the estate of famed architect – and Wisconsin native – Frank Lloyd Wright, and the property is part of a UNESCO World Heritage Site and a National Historic Landmark.  Tour Wright's 37,000 square foot home, and other buildings on the property that represent different periods in his long career – we dare you not to be inspired.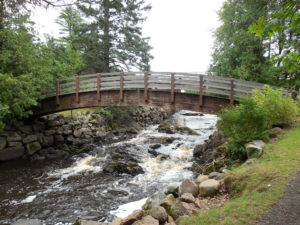 Big Manitou Falls
The highest waterfall in Wisconsin, Big Manitou Falls, is just over 50 meters high – about the same height as Niagara Falls!  So if you're looking for an impressive water view, look no farther than Pattison State Park.  Big Manitou Falls empties into the Black River here, and you'll hear its deep rumbling before you see it emerge from the trees.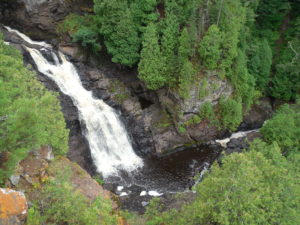 It's a sight to behold as you view the breathtaking grandeur of the falls from stunning lookout platforms, and you'll see something different each season you visit.  You can hike the many trails of the park, or reserve a campsite, and check out Little Manitou Falls while you're here.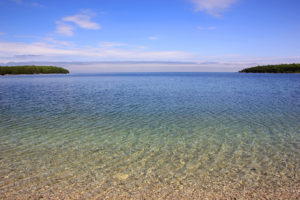 Schoolhouse Beach
Picture the clear, turquoise waters of a tropical Caribbean Island – located right in Wisconsin.  If it seems too good to be true, you've never visited Schoolhouse Beach on Washington Island!  This isolated beach is simply stunning, full of smooth limestone rocks that were polished and then deposited by ancient glaciers (so no worries about bringing sand home in every nook and cranny).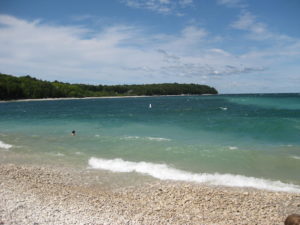 The crystal-clear water is perfect for swimming, but even gazing out at this waterfront treasure is an instant stress-reliever!  If you time your visit right, you can enjoy the sunset from the ferry.  Just don't try to take home any of those glacier-polished stones – so many people have depleted the beach by removing stones that there's now a steep fine for taking one.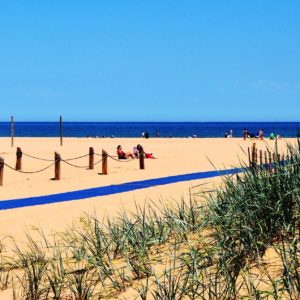 North Beach
You'd be forgiven for thinking you're at the ocean when you visit Lake Michigan's North Beach, in Racine.  With 2,500 feet of pristine sand that's ideal for sunbathing, swimming, fishing and relaxing with family, North Beach has been called one of America's greatest beaches, as well as one of the most family-friendly beaches in the country. You'll find volleyball courts here for active beachgoers, and playground area for little ones.  A snack bar is on hand when you need a break, while the free parking makes a beach trip easier on the wallet.  Lifeguards are on duty during the summer.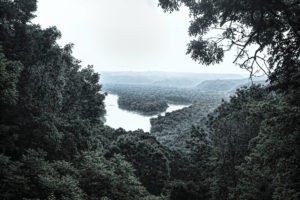 Wyalusing State Park
Where the Wisconsin and Mississippi Rivers meet lies Wyalusing State Park, one of the oldest parks in the state.  It's a stunning waterfront setting, comprising 2,700 acres and more than a dozen miles of trails varying in difficulty, so there's a hike for all ages and abilities.  Once you've marveled at the panoramic views, you can take a selfie at the accessible selfie stand at Henneger Point.  Take a stroll around the Native American burial mounds, go canoeing, go bird watching, or stay the night at a campsite.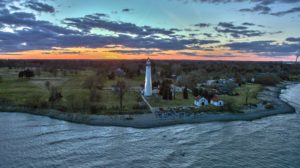 Wind Point Lighthouse
The Village of Wind Point in Racine County is home to one of the oldest lighthouses still active on the Great Lakes.  Wind Point Lighthouse is a great waterfront spot to visit in Wisconsin, and its grounds are open every single day of the year.  With a beach area for swimming, plenty of picnic tables and benches, and gardens, there's a lot to explore.  But the highlight of the site is the lighthouse itself, all 108 feet of it, hearkening back to 1880, when it was first lit.  You can book a climb of the lighthouse tower, or reserve the lighthouse for private groups.  The views from the top of Wind Point Lighthouse are magnificent!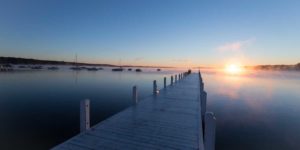 Lake Geneva
On the beautiful northeast bay of Lake Geneva stands the town of Lake Geneva.  This resort town is quite popular, and for good reason.  The setting itself, along the shores of the spring-fed lake, is stunning in each and every season.  There is so much to do here that you'll easily fill a day or even a week.  Along the Geneva Lake Shore Path, you can explore the spectacular mansions built in the 1800s by the rich and famous of Chicago.  Spend some time wandering through the boutique shops and eating in the town's many award-winning dining spots, or try your hand at a variety of watersports, or maybe ziplining.  Lake Geneva provides a perfect backdrop for all kinds of relaxation and adventure!