Kentucky
Take in Some of the Wonderful Sights and Tastes of Kentucky
Here's your 5-day plan for Louisville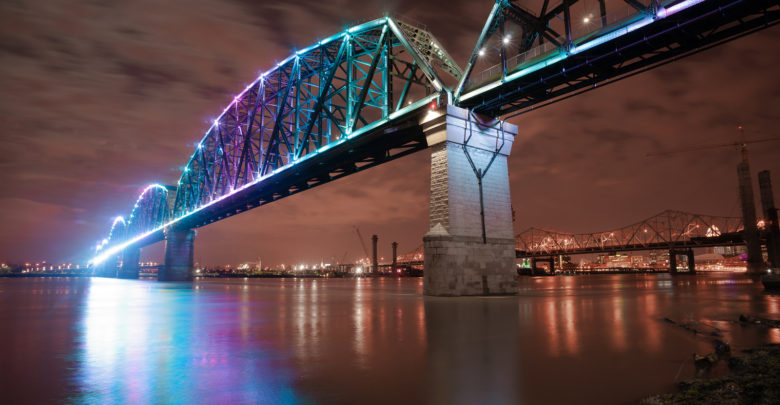 Most famous for its horse racing and bourbon, Louisville has so much to offer, you need to take a few days soak it all in. It's full of history, great food, fun and the magic only found in a river town.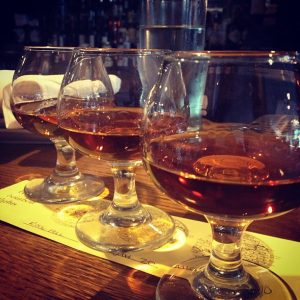 Day One: Kentucky Bourbon Trail
The best and most responsible way to enjoy Kentucky's plethora of bourbon distilleries is to take an organized tour. The famed Kentucky Bourbon Trail consists of 18 member distilleries including Angel's Envy, Bardstown Bourbon Company, Bulleit Distilling Co., Evan Williams Bourbon Experience, Four Roses, Heaven Hill Bourbon Heritage Center, Jim Beam American Stillhouse, Lux Row, Maker's Mark, Michter's Fort Nelson Distillery, Old Forester Distilling Co., O.Z. Tyler, Rabbit Hole, Stitzel-Weller Distillery, Town Branch, Wild Turkey, Wilderness Trail and Woodford Reserve.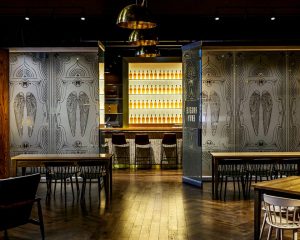 There are a number of tour companies ready and willing to take you safely to all of these stops. You just want to find the tour company that best suits you. A couple to get you started include Mint Julep Tours and Kentucky Bourbon Boys.
When you're back from the tour, drop by the Garage Bar, which is on Louisville's Urban Bourban Trail. Here you can kick back and relax in the old service station turned restaurant or in their inviting outdoor area / beer garden, complete with ping pong tables. The food is good, too; perfect after your full day of bourbon. The menu is ever changing with locally sourced and seasonal ingredients.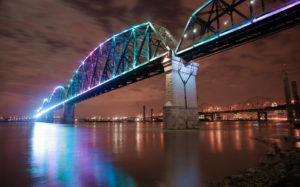 Day Two: Walk the Big Four Bridge
The Big Four Bridge that spans the Ohio River is now something Louisville is proud to showcase. Originally built as a railroad bridge in the late 19th century, it was decommissioned in the 60s. The dilapidated bridge has transformed into a popular pedestrian bridge as well as a must during your Louisville visit. The ambiance of the bridge makes it special. Music is piped in along the path and the bridge is lit with a variety of colorful lights for you to enjoy during your walk, plus views are pretty spectacular.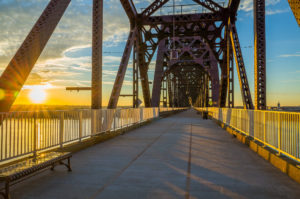 When you make your way across the Big Four Bridge, take time to explore quaint Jeffersonville, Indiana. The best stop and reward for your bridge walk would be Schimpff's Confectionery and Candy Museum. It is one of the oldest, continuously operated, family-owned candy businesses in the United States and famous for cinnamon Red Hots, hard candy fish and Modjeskas, which is a caramel-covered marshmallow named after a Polish actress. You can take guided tours of the museum that features all our favorites, new and old, and the candy-making factory. Just note that you need to book the tour in advance.
If you're hungry for some real hearty food, drop by the Red Yeti. Yes, they have local brews, but the menu here will make you drool. Think upscale shrimp and grits, fried chicken and, of course, your all-American burger.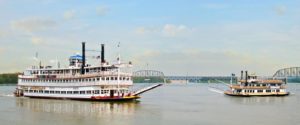 Day Three: Float the River
You can't be in a river town without a trip on the water. The Belle of Louisville is just the ticket. You can board this original Mississippi steamboat for tours, breakfast, brunch and evening cruises. You'll want to check out their website for all the options and tickets.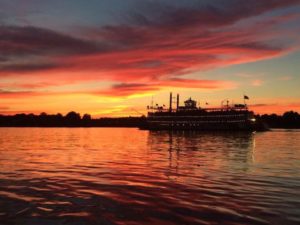 Built in 1914, the boat served as a day packet traversing waterways from Canada to the Gulf of Mexico. In the 1940s it began its entertainment career with moonlight cruises, complete with Big Band music. This is a fun piece of history and a great way to take in Louisville's beauty. On a weekday, you'll find the waterfront full of people on lunch break. There are usually a good variety of food trucks near Humana. Grab a sampling, kick back on a bench and watch the barges trudge along the riverbanks.
Day Four: Beat the Heat
Make your way to the largest building in Kentucky, which is actually underground. The Mega Cavern was once a limestone quarry that was then purchased by private investors and turned into storage while also housing the state's largest recycling facility by tonnage.  With four million square feet of space, there is still room to explore and have a bit of fun.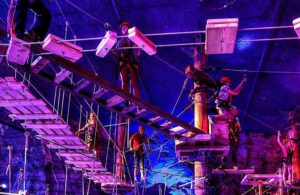 The Mega Cavern is a fun and cool – a cool 58 degrees year around – for an adventure. The site is home to zip line tours, aerial ropes courses, electric bike tours, guided walks and a tram tour. It's a fun way to learn a bit of history, the geologic makeup of the area and work in some exercise after the previous days filled with rich food and drink.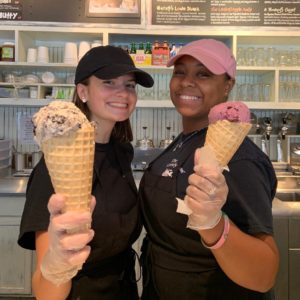 But don't exercise too much. Be sure to squeeze in some ice cream while you're in Louisville, especially if it is from The Comfy Cow. Some local, award-winning flavors include Bourbon Ball, which is Old Forester bourbon ice cream, bourbon ball candy pieces (made in house), and chocolate chips, or Brown Butter Peanut Brittle, a mixture of brown butter ice cream, peanut brittle pieces, and sea salt. Remember, you don't have to just pick one flavor … try as many as you can handle. It's that good!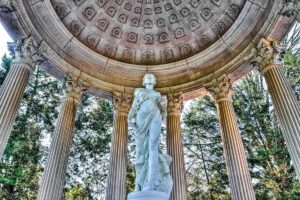 Day Five: Find a Peaceful Retreat
It may seem odd to suggest a cemetery, but there are quite a few notable Kentuckians at Cave Hill Cemetery such as Muhammad Ali, Col. Harland Sanders and bourbon legend Pappy Van Winkle. The Civil War buff in your group will also find the cemetery quite interesting, not to mention, the cemetery doubles as a beautiful park.
You're welcome to make a day of it and picnic. It's quite common! If you'd like to be guided through the cemetery, the Cave Hill Cemetery Heritage Foundation offers a number of specialized tours.
There you have it. A few days in Louisville only scratches the surface. Depending on the time of year, see if you can squeeze in some college sports or even "swing" by the Louisville Slugger Museum and Factory Tour. Happy Kentucky travels!