Maine
Maine Will Take Your Breath Away
The very best places to visit for a perfect weekend in New England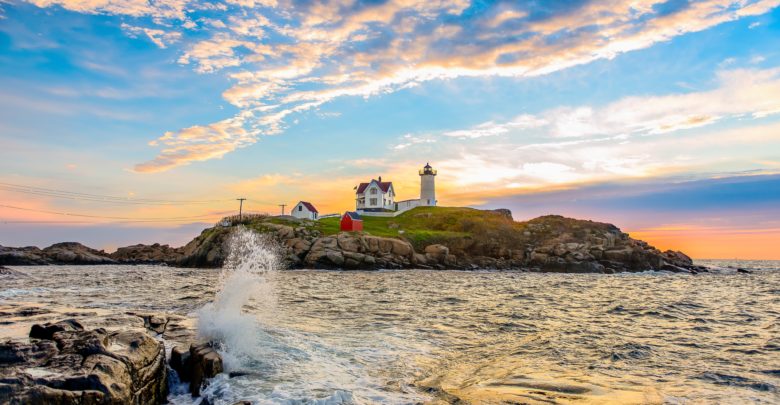 If you're headed to Maine for a long weekend, truth be told, you can't go wrong. Maine is breathtakingly beautiful in both topography and climate. The rolling hills, mountaintops, lush forestry, and snowy winters as well as its sunny summers, colorful falls, and crisp springs make it the perfect state to visit any time of the year. Here are the best places to visit for a long weekend in Maine: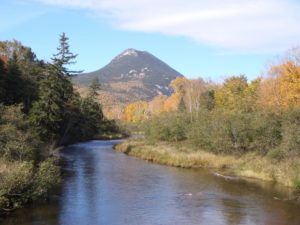 Baxter State Park
Thie park is located in Piscataquis County in the North Maine Woods. The 5,267 foot mountain called Katahdin is located inside Baxter State Park, and it makes for a fun climbing challenge. The peak of Katahdin is the end of the Appalachian Trail, a special landmark. There are also hundreds of miles of trails within this park, making it easy to get in touch with nature and feel like you're "getting away."

Bowdoin
Bowdoin College may seem like a strange destination for a long weekend, but it is a truly beautiful campus nestled in the town of Brunswick. Brunswick is filled with streets of cute shops and restaurants, so there's plenty for you to enjoy in-town. On top of that, the beach is not far away. On campus, you'll also find the Peary-MacMillan Arctic Museum, a fun spot to explore, and you can enjoy a meal in one of the top college dining halls in the country.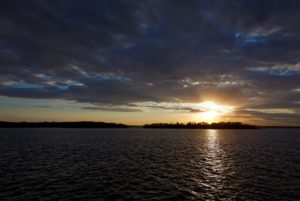 Casco Bay Islands / Si B / Flickr[/caption]
Casco Bay Islands
Hop on a ferry in Portland and jet on over to the Casco Bay Islands. The ferry goes from Portland and stops at each island, so you could theoretically hop off at every single one. There are six, and each offer their own history and variety of activities. Cliff Island, the smallest, only has 60 residents. The best option though would be to stop just at Peaks Island and rent a bike to explore the island.
Cobscook Bay State Park
Cobscook Bay State Park is a lesser-known but magnificently beautiful park in Washington County. It offers hiking trails, picnicking, camping, boating, and bird watching. Over 200 species of bird have been seen here. The campsites here are beautiful and dog-friendly, and the shower sites on the grounds are clean and hooked up to hot water. You can explore the nearby town of Eastport and enjoy some delicious, inexpensive seafood.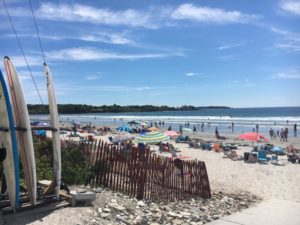 Higgins Beach
Higgins Beach is located in Scarborough, and is known for being family-friendly, and for having some of the best fishing out there. The beach is public access, but has retained its small-town feel so you won't be bombarded by tourists. The Breakers Inn, located on Higgins Beach, is one of the most unique and cozy inns you'll find in the northeast. You can be in the ocean almost as soon as you step out the door, and when you're done swimming, you can adjourn to your room to continue enjoying the oceanside view.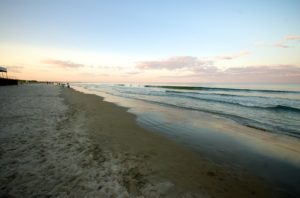 Ogunquit
Walk the bluff path of Ogunquit and see some of the best views of Maine's beaches stretching on for miles. You can walk for hours, or spend your time on one of the benches set up along the path. The path leads to Perkins Cove which is home to many shops, restaurants, galleries, and a drawbridge that is quite popular with visitors.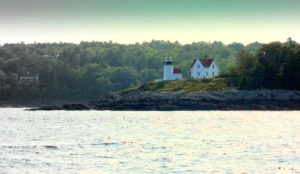 Penobscot Bay
Maine is famous for their Windjammer cruises, and it is one of the best activities you can do in Maine to enjoy its natural beauty. These boats once carried goods around the world, and you can hop on them and experience beautiful open water, views of small islands off the bay, and lighthouses atop nearby cliffs. You can sign up to do multi-day cruises on these ships up the coast of Maine, or you can do just a day trip.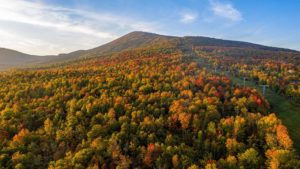 Sugarloaf
In the wintertime, skiing at the Sugarloaf snowfields is one of the best Maine activities you'll find. Sugarloaf Ski Club has been around for 70 years, and has been host to the US Alpine Nationals, the US Freestyle Nationals, the US Snowboard Grand Prix, the National Junior Olympics, the North American Championship Series, and the S.I.S.E. Cup Eastern Masters Championships. Needless to say, these competitions would not be hosted here if Sugarloaf didn't have some amazing slopes and opportunities for both skiers and snowboarders.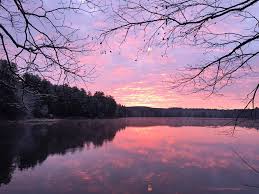 Waterford
The perfect place to get away from it all is Keoka Lake in North Waterford. You can stay in a bare-bones cabin, but have the true experience of Maine. The ponds and lakes in this area of the country are some of the most beautiful, and the summertime weather (a high of 77, and plenty of sunshine) make this an enviable place to spend your days. In early October, nearby Fryeburg has the Fryeburg Fair, celebrating fall with plenty of markets, open orchards, and farm stands.