Kentucky
Splashy Fun at Kentucky's Best Water Parks
Your family will have a cool blast at these aqua parks across the state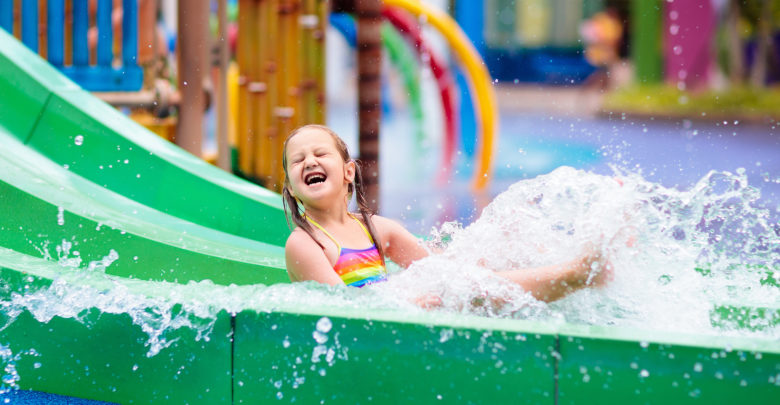 The Kentucky summer heat is pretty unrelenting. For this reason, it's important to have a few tricks up your sleeve for keeping cool when those dog days of summer roll around. Some of the best tricks we know of are to hop in a pool, zoom down a water slide, and float along in a lazy river.
Fortunately, Kentucky is chock-full of awesome water parks where you can do all those things and more. You could try a new park each week of the upcoming summer and never run out of splashy entertainment.
Below are our favorite water parks in this fun-loving state. Add them to your summer road trip to-do list for some wonderfully cool fun you won't soon forget!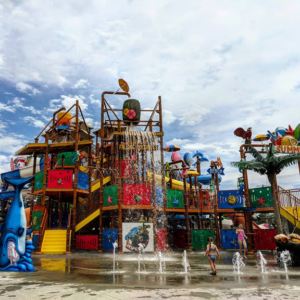 Venture River Water Park
Eddyville
Easily one of the biggest and most popular water parks in the state, Venture River Water Park is a great choice for adults and kids alike. The park features a number of exciting slides, a kiddie play area, a water playground, and plenty of opportunities to float around without a care in the world.
With free parking and reasonably priced admission and concessions, this park is also an excellent value! If you plan on going often, the season pass is an even better deal.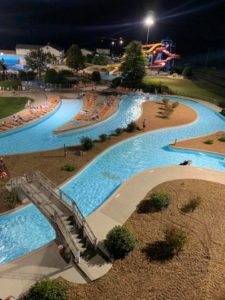 SomerSplash Waterpark
Pulaski County 
Another option that caters to the whole family is SomerSplash Waterpark in Pulaski County. The kids' play area at this park is fantastic, and the bigger water slides are thrilling enough to keep the teens and adults entertained. People also adore both the lazy river and the wave pool in this location.
Because of the variety this park offers, we find that we rarely get bored here, making this an awesome place to return to time and time again throughout the summer.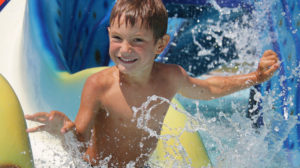 Fort Knox Water Park
Fort Knox
This is a smaller park, but it's absolutely loaded with fun. The floating lily pads are quite a challenge to hop across, and the slides are a blast. Visitors also really appreciate the concession stand at this park, saying the prices are very reasonable and the portion sizes are more than fair.
This entire park can be rented out for birthday parties and other celebrations, something every kid would love. For those looking to visit often, the membership option is incredibly affordable and well worthwhile.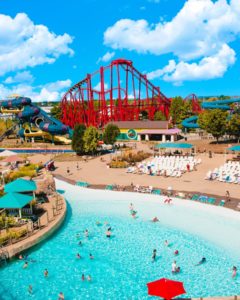 Kentucky Kingdom's Hurricane Bay
Louisville
A large and exciting water park, Hurricane Bay is a part of the beloved Kentucky Kingdom amusement park. Here you'll find family-style slides, thrill slides, a lazy river, a wave pool, a splash playground, and more. There are also multiple dining options offering a surprising variety of food.
Season passes for Hurricane Bay are available and are a great deal, especially if purchased before the season begins. These passes (as well as day tickets) include admission to both Hurricane Bay and Kentucky Kingdom, meaning you can get your rollercoaster fix and cool off on the water slides—all in the same visit.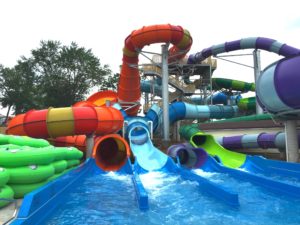 Beech Bend
Bowling Green
Another option that includes both an amusement park and a water park is Beech Bend. In fact, Beech Bend doesn't stop at those two things; it includes a drag strip and a campground as well. This means you can stay onsite and have even more fun!
The water park includes a few water slides and such favorites as a wave pool and lazy river. Cabana and canopy rentals are available, making it easy to relax poolside. Additionally, parking, tubes, and sunscreen are always included with admission.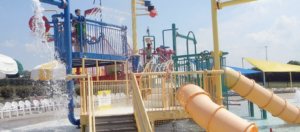 Tie Breaker Aquatic Center
Hopkinsville
While Tie Breaker Aquatic Center is on the smaller side, it still manages to be a ton of fun. In fact, many parents say they prefer the small size, as it makes it easier to keep up with their kids.
The park offers slides and a climbing structure, plenty of swimming areas, and of course, some spray features. The lazy river is a hit with parents looking to relax while they cool down, and the poolside cafe is definitely a bonus when you're feeling hungry.
You'll love the affordable admission at this park. If you're looking to save even more, check out their specials or their season passes!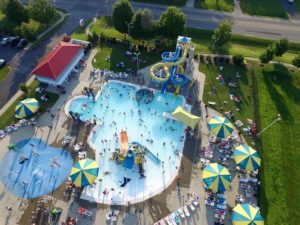 Calypso Cove Family Waterpark
Lyndon 
An absolutely adorable water park that is geared toward kids, Calypso Cove is a fun place to pass the time with your little ones. The park is run by the YMCA and features the same cleanliness and attentive lifeguards you find at other Y locations.
Attractions at this park include water slides, a water obstacle course, plenty of spraying water features, and more. A concession stand is available in case you get hungry, and memberships are an option for those who want to visit regularly.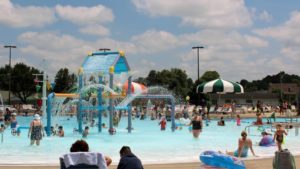 Russell Sims Aquatic Center
Bowling Green
Looking for a second great option in Bowling Green? Russell Sims Aquatic Center is the place for you. This awesome place features a zero-entry pool, a water playground, slides, diving boards, and more. A lap pool is also available for those who want to get in some exercise.
Season passes are available, and are especially cheap before the season actually begins. Be sure to grab one if you plan to visit more than a couple of times!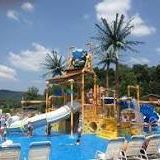 Kentucky Splash WaterPark and Campground
Williamsburg
With an incredible $10 daily admission rate, a very reasonably priced concession stand, an onsite campground, and a mini-golf course, Kentucky Splash WaterPark and Campground is a fabulous summer getaway option. Not only will you be able to stay onsite and stay entertained, you'll be able to do so on a budget.
The water park features all the usual attractions, such as slides, a wave pool, and a lazy river. Young kids especially love Tadpole Island, which includes small slides, a climbing structure, and a huge dump bucket. Older kids and fun-loving adults, on the other hand, will appreciate the triple slide complex, as well as the Aquatwist, both of which feature some serious thrills.