Alabama
Take a Rocket Ride to the Deep South
Your day-trip plan for Huntsville, AL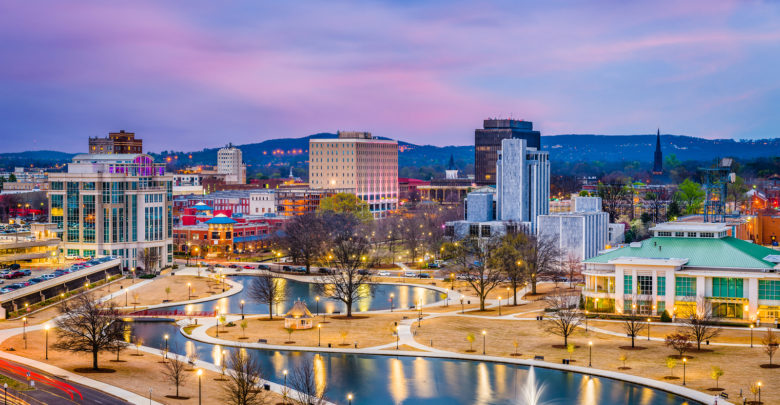 Looking for fun places to explore in the state of Alabama? Fortunately, there are plenty of those, meaning you shouldn't have much trouble at all. One of our favorite options is the city of Huntsville.
Huntsville, Alabama is known as the "Rocket City" thanks to the fact that it is home to the U.S. Space and Rocket Center. For this reason, it is the perfect destination for all the space lovers out there. That said, the U.S. Space and Rocket Center is far from the only thing to see while visiting.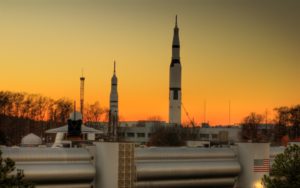 In fact, there are so many great options, you may want help narrowing them down. Lucky for you, we've done all the work so you don't have to.
Below is a plan for a day trip into Huntsville. This plan includes three of the city's top sights as well as four of its best dining locations. Check out everything on this list and you can leave with confidence, knowing you've seen the best of what the city has to offer.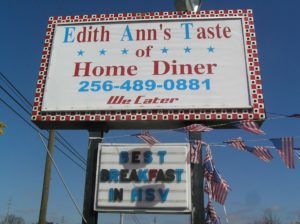 Begin with Breakfast at Edith Ann's
No good day can truly begin without a delicious breakfast. Thankfully, Edith Ann's Taste of Home Diner of Huntsville can provide just that.
This is a local restaurant with some seriously good eats. Whether you're looking for a sweet waffle, eggs and bacon, or a tasty omelette, there is something on the menu for you. We highly recommend the biscuits and gravy, which is so good you might just wish you'd gotten two orders despite the generous portion sizes.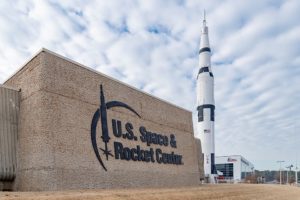 Explore the U.S. Space and Rocket Center
As mentioned before, this attraction is the inspiration for the city's nickname, the Rocket City. Therefore, it should come as no surprise that we consider this a must-see.
Because there is so much to see in this museum, and because you will be trying to fit quite a lot into a single day, we recommend arriving as soon as the museum opens at 9 am. From there, you will want to start by seeing the Saturn V rocket in order to ensure you don't miss it.
Skip the bus ride to the Marshall Space Center and focus instead on seeing as much as you can see in the museum.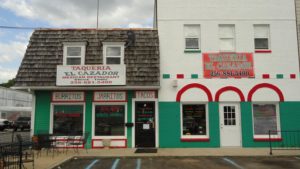 Have Lunch at Taqueria El Cazador
At noon you'll need to wrap up what you're doing at the space center to grab some lunch. Taqueria El Cazador is our recommendation, and luckily, it's just down the street.
Menu options here are authentic and delicious. The meat is perfectly seasoned and not dried out, and people adore the pickled veggies served with the tacos to add a bit of texture and acidity. We recommend ordering a few different tacos so you can try all the different meats, as each one is wonderful in its own way.

Check Out Huntsville Botanical Garden
After lunch, at around 1:00 pm, head over to Huntsville Botanical Garden for a nice stroll and perhaps a nap on the grass. The gardens here are really beautiful, and the butterfly house is simply amazing. Kids will love the children's garden, where they can play amongst the flowers, and people of all ages enjoy the onsite nature center.
The one downside to this attraction is that it's enormous. It would take hours to see it all, and since you only have about an hour and a half to check the place out, you will have to pick and choose what you do.
Get a Coffee at Gold Sprint
By the time you leave the gardens at 2:30 pm or so, you'll probably be hitting that afternoon slump. Fortunately, you'll be pretty darn close to one of the best coffee shops in town: Gold Sprint.
Hop in your car and drive five minutes away to get one of the shop's Instagram-worthy lattes, or stick with a simple brewed or iced coffee. No matter what you choose, you're sure to thoroughly enjoy sipping it while sitting in one of their many comfy chairs and giving your legs a short break.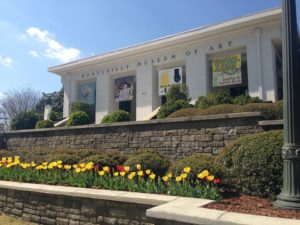 Visit the Huntsville Museum of Art
The final attraction of the day is the Huntsville Museum of Art. This museum is another relatively large attraction, and it closes at 5 pm. Therefore, you will want to arrive as close to 3 pm as possible.
Fortunately, the museum is not usually crowded, meaning you should be able to see quite a lot in a short amount of time. That said, you certainly don't want to rush through so quickly that you don't give yourself time to really enjoy what you see. Instead, go at a steady pace and remember that you can always come back another time to see the rest.
The Asian art section here is wonderful, as is the interactive children's room. Beyond that, anything you see will be wonderful, so choose whatever interests you.
Finish with Dinner at Supper Heroes
When 5 pm rolls around, you will have to leave the museum and that means time for a hearty dinner. Wondering where to go? We think Supper Heroes is a good casual choice that people of all ages can enjoy.
As you might have figured out from the name, Supper Heroes is a superhero-themed restaurant, and they do not skimp on the theming one bit. Comic books and superhero posters line the walls, superhero collectibles are scattered about, and each table has a hero on its top. Even the menus are themed, each one looking like a comic book.
It's a locally owned and operated place, with a single friendly family doing the vast majority of the work keeping the restaurant up and running. For customers, this means incredibly friendly service, every single time.
Lastly, we are pleased to state that the food here is just as good as the theming. The fried pickles and deviled eggs are both excellent choices, and the burgers are delicious.
As you can see, Huntsville has plenty to offer in the way of unique and interesting experiences. Whether you're coming from a nearby town or another state, you're sure to be glad you stopped in the Rocket City to do a bit of exploring.