New York
The 8 Most Beautiful Natural Wonders In New York
These gorgeous locations will take your breath away.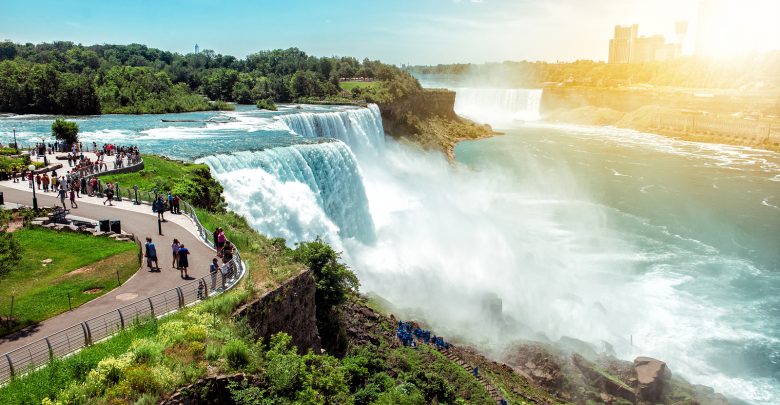 When most individuals think of New York, they immediately picture New York City and its endless skyscrapers, urban feel, and bright lights. While Manhattan is a wonderful place to spend time in, New York is also home to many gorgeous outdoor locations where nature is brought to life. In fact, those who travel to the state could spend weeks on end enjoying the natural beauty that it has to offer including mountains, beaches, caves, waterfalls, and more. When visiting New York, guests should be sure to not only enjoy the more urban and city-based highlights and locations but also dedicate time to exploring the immense natural beauty that the state is home to. Here are the eight most beautiful natural wonders that can be explored and enjoyed in New York.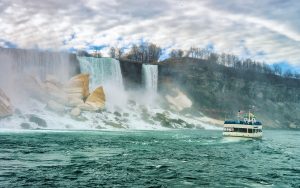 Niagara Falls
One of the most breathtaking natural wonders in New York can be found partially in the state and partially in Canada. Niagara Falls is found in Niagara Falls State Park and the American side of the falls is called the American Falls. Visitors to the falls can enjoy a plethora of activities and tours that allow them to explore all angles of the falls. The Maid of Mist is a popular experience that brings guests to the base of the powerful falls where they can literally feel the mist on their faces. In addition to plenty of pathways and observation locations, visitors can also venture to the Cave of the Winds in the Niagara Gorge where they find themselves just feet from the water on the Hurricane Deck.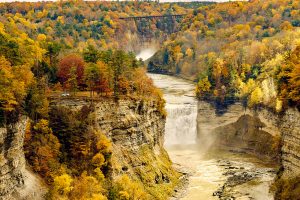 Letchworth State Park
Those looking to enjoy a wide array of outdoor activities can explore Letchworth State Park which has been dubbed the Grand Canyon of the East. The massive park is enjoyable year-round where visitors can enjoy summer breezes, blooming flowers, snowy paths, and amazing fall foliage. Some activities that can be enjoyed in Letchworth State Park include hiking, camping, swimming, white water rafting, hot air ballooning, cross-country skiing, snowmobiling, and more. Visitors should also be sure to check out the Middle Falls which are beautifully illuminated during the summer nights.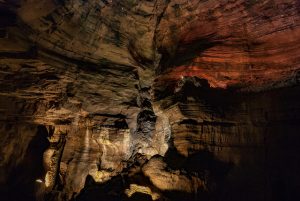 Howe Caverns
An unforgettable experience takes visitors underground in Howes Cave, New York. Howe Caverns are believed to have been formed over six million years ago and have been open to the public since 1842. This natural wonder can be explored through several tours including a traditional walking and boat tour, lantern-lit tour, and family flashlight tour. One of the most unique offerings at Howe Caverns is the overnight tour which offers visitors the chance to stay in the Howe Caverns Motel with views of the Helderberg Plateau.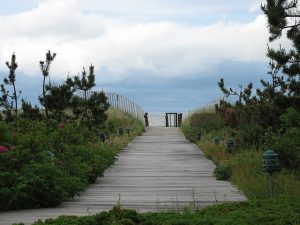 Montauk Beach
Being situated on the Eastern seaboard, New York is home to its share of beautiful beaches both on the sound and the Atlantic Ocean. One of the most beautiful beach locations to explore is Montauk, which is the furthest eastern point of the state. The sandy beaches found in Montauk are perfect for all visitors as some are calmer and family-friendly, others are perfect for surfing, and others still offer unique vantages for boat watching. With unparalleled views of the Atlantic Ocean and nearby town, the beaches in Montauk simply must be explored.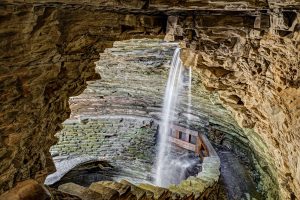 Watkin's Glen
In addition to Niagara Falls, New York is home to many beautiful waterfalls including some that can be found in the Finger Lakes Region. Watkins Glen is home to a state park featuring two miles and nineteen waterfalls. Guests can hike the gorge path and take in beautiful views of the cascading falls from above as well as below. A great way to enjoy all that the park has to offer is by camping there, and campers have access to an Olympic-size pool and tours during the summer days.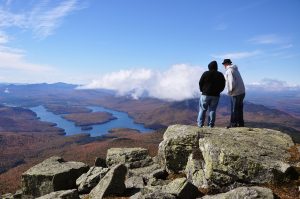 Whiteface Mountain
Winter in New York means snow and lots of outdoor activities, and one location, in particular, is a great winter getaway destination. Whiteface Mountain in Lake Placid is a previous Winter Olympics site and offers up beautiful trails and locations for guests to enjoy skiing, cross-country skiing, snowmobiling, tubing, and more. Visitors can also enjoy a unique bobsledding adventure where they can rocket down the track that was used in the Olympics! Combining winter outdoor activities and natural beauty, Whiteface Mountain is a wonderful winter vacation.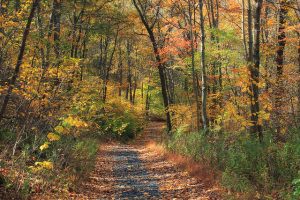 Appalachian Trail
One of the best ways to enjoy the natural beauty of New York State is by hiking the Appalachian Trail. The Appalachian Trail runs about twenty-two hundred miles from Maine to Georgia and just under ninety miles of trail fall in New York. Hikers who travel from one end of the state to the other can enjoy Fitzgerald Falls, Bear Mountain Ridge, Fahnestock State Park, and the Pawling Nature Reserve. With sweeping views of the Hudson River, vistas from mountain tops, and dense forests, there is no way to so fully enjoy the natural beauty of New York as from the Appalachian Trail.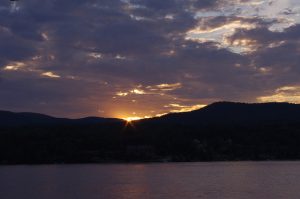 Lake George
One of the most popular vacation destinations in New York is also a gorgeous natural wonder full of opportunities to enjoy the outdoors. Lake George is home to beautiful beaches, a quaint town, Fort William McHenry, and plenty of activities and attractions for families to enjoy. Visitors can set sail for boat tours of the lake, enjoying hiking trails and zip-lining, visit the nearby Six Flags amusement park, and enjoy local dining, entertainment, and more. For the perfect combination of relaxation and outdoor adventure, Lake George is the perfect destination.