Florida
America's Best Beaches? They're Right Here
And some of the best in the world, too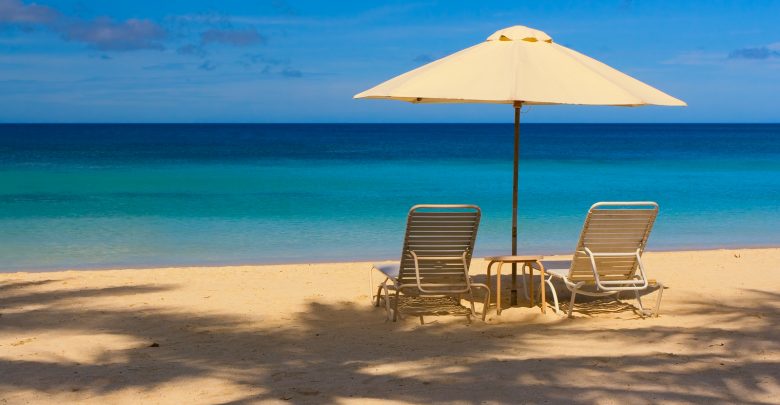 One of the many things to love about Florida is the fact that there are so many beaches. No matter where you are in the state, you're never more than an hour or so from the closest beach. Since Florida is on both the Atlantic Ocean and the Gulf of Mexico, it's easy to watch the sunrise on one beach and then the sunset over another in the same day. Each beach in Florida is unique, and they are all fantastic. Here are some of the best beaches that the Sunshine State has to offer.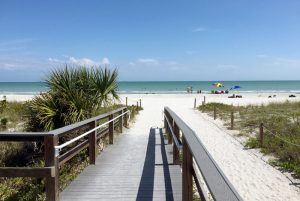 Sanibel Island
Sanibel Island is located on the Gulf of Mexico, towards the southern part of the state. The island is about 15 miles long, and five miles wide at its widest part. There are strict height regulations on the island, no buildings are allowed to be taller than the trees, which means that there are plenty of views. You can rent a bike or a boat, and there are many other activities that can occupy your time. What sets Sanibel Island apart, though, are the beaches. They are known for the abundance of shells. Many visitors spend a good part of their vacations picking up shells and looking for the perfect free souvenir.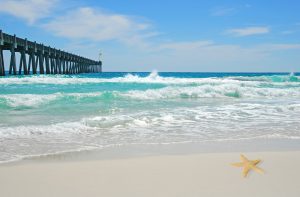 Pensacola Beach
On the Florida Panhandle you will find Pensacola Beach. It's also located on the Gulf of Mexico. Pensacola Beach is so far west that it is located in the Central Time Zone. A barrier island, Pensacola Beach is known for its "sugar white" sand. The main beach area is called Casino Beach. It is next to the Pensacola Pier and there is plenty of shopping and dining in the area. There is a boardwalk as well. Pensacola Beach is also the home of some novelty houses, including one that has a second story that looks like a spaceship.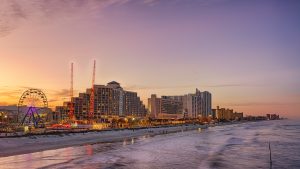 Daytona Beach
On the Atlantic Ocean side of the state is Daytona Beach. Located approximately 50 miles outside of Orlando, Daytona Beach is a popular destination for vacationers who are looking to get away from the theme parks for a day. There are 23 miles of beaches, but that is just the beginning. You can partake of many different water sports, head out on a dolphin adventure, play golf, explore history, and even watch a race at the Daytona International Speedway. There's so much to do in Daytona Beach that you won't want to leave. Daytona Beach is known as the "World's Most Famous Beach" because there is so much to see and do all year long.

Key West
If you're looking for a relaxed pace, you will find it in Key West! It is the southernmost city in the United States. The island is small, it's only about four miles. Here you can experience both the Gulf of Mexico and the Atlantic Ocean. The center of activity is Duval Street. You'll find restaurants, shops, and entertainment along the one-mile stretch. Key West is also known for scuba diving, snorkeling, boating, water sports, and more. Visit Fort Zachary Taylor, play beach volleyball, and enjoy a memorable sunset. These are just a few things that Key West has to offer.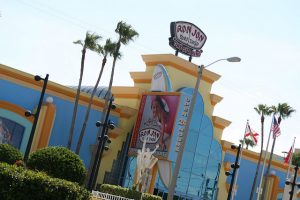 Cocoa Beach
Another Atlantic Ocean beach that is famous across the world is Cocoa Beach. It's part of the Space Coast, which means that this is a great place to be if there is a rocket launch scheduled at Cape Canaveral. There are four different areas that have beach access, making it easy to find a spot that will become your new favorite. There are fun activities such as eco-tours, but that isn't what Cocoa Beach is best known for. Surfers flock to the area, it has some of the best surfing on the entire East Coast. Cocoa Beach is home to the flagship location of Ron Jon Surf Shop, the largest surfing store in the world. At 52,000 square feet, Ron Jon is a destination in its own right.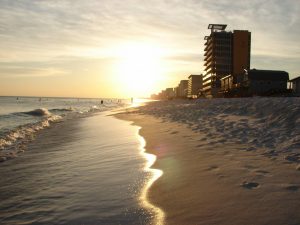 Panama City Beach
Not to be confused with nearby Panama City, Panama City Beach is located on the Gulf of Mexico. Part of the Florida Panhandle, it boasts 27 miles of beaches. The sand is white and the water is turquoise. There are reefs offshore, making Panama City Beach a great place for scuba diving. There are also trails for hiking and bikes, a water park, helicopter tours, a marine park, and many other activities. During the summer there are free outdoor concerts in Aaron Bessant Park Amphitheater. There is also plenty of shopping and great restaurants, many of which serve seafood.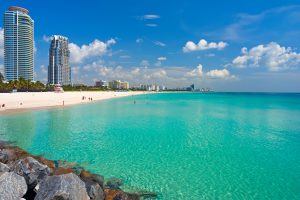 South Beach
South Beach isn't a city or a town, it's a section of Miami Beach. It's known for beautiful people and a thriving nightlife at all hours of the day and night. There is more to the area than just partying, though. There is a historic district, museums, and two miles of gorgeous beaches. One fun fact about South Beach is that many of the lifeguard stands are whimsically decorated. South Beach may not be the best choice if you're planning a family getaway. In some places, topless sunbathing is allowed.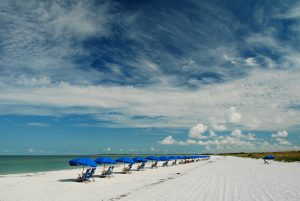 Saint Petersburg and Clearwater Beach
While Saint Petersburg and Clearwater are technically two different towns, they are often put together, especially when it comes to the beaches. St. Pete Clearwater (as they are often called) are located on the Gulf of Mexico. In total there are 35 miles of beaches with white sand. Visit Honeymoon Island State Park, which features hiking, kayaking, and four miles of beaches. Caladesi Island State Park has been voted one of the best beaches in the United States. It is accessible only by boat. While you're in the St. Pete Clearwater area you will want to stop by Pier 60 in Clearwater once it is getting close to the time that the sun will set. It is a breathtaking experience. Show up two hours early for Sunsets at Pier 60 Daily Festival. If you aren't sure what time sunset is don't worry. There's a board on Pier 60 that will let you know.