Texas
Planning Your Perfect Summer Adventure in Big Bend
Get the most out of your next trip to the most stunning part of Texas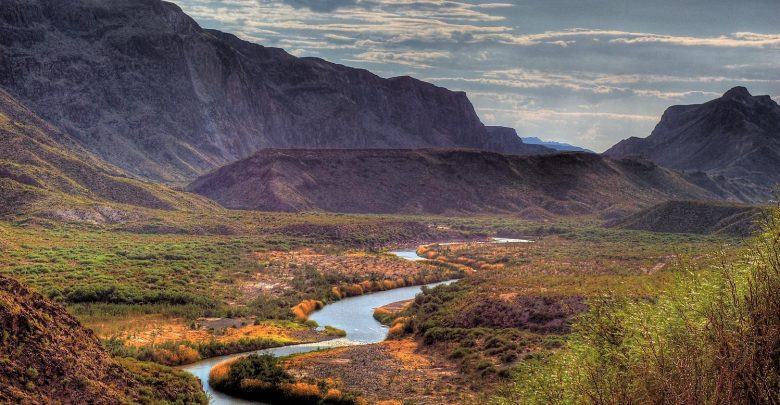 For many adventurers, a visit to Big Bend National Park is a dream come true. Who could blame them, really? The park is absolutely gorgeous, and the wide variety of activities offered there means there is something for everyone to enjoy,
That said, in order for a trip to this park to be fun rather than miserable or terrifying, it is important to do some proper planning beforehand. However, if you ask us, planning is half the fun, so this shouldn't be a problem in most cases.
Here are some things you'll want to consider while doing your planning.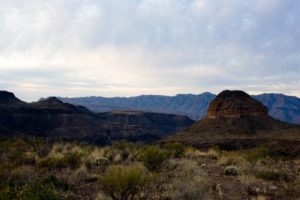 Do Your Research
As is the case with any vacation, you will want to do some research before heading to Big Bend. In fact, proper research might be even more important in this case, because Big Bend offers quite a lot to see and do, and going in without an idea of what you'd like to experience there will likely leave you feeling overwhelmed. Additionally, some activities are not available year-round.
Finally, because Big Bend is in a desert, it does see some harsh conditions, meaning proper planning and packing is necessary.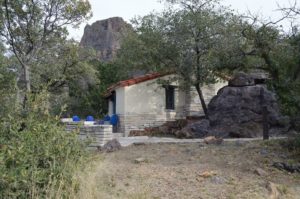 Decide on Lodging
After doing a bit of research on the park, you'll need to make some decisions. One of the first choices you'll have to make is where to stay. There is, of course, the option of staying in the Chisos Mountains Lodge hotel, but we highly recommend going camping if at all possible.
Many prefer to "glamp" in order to have a comfortable bed and A/C. However, tent or car camping will give you a more adventurous experience.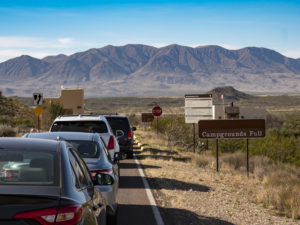 Make Reservations or Arrive Early
Big Bend is a popular place. Sometimes the campgrounds and hotels are completely full, meaning that those without reservations aren't able to stay. Clearly, you don't want this to happen to you, so if you're staying in the hotel, it is important that you make reservations as soon as possible.
That said, Big Bend campgrounds don't take reservations year-round. Because their high season is from November through April, you won't be able to reserve a site for your summer trip. Therefore, you'll simply have to arrive early in the day to ensure you get a site.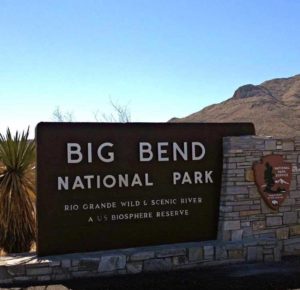 Stock Up on Water
As mentioned before, Big Bend is located in the desert. This means lots of heat and a very dry environment. Therefore, dehydration is highly likely if you aren't careful. For this reason, you'll want to pack plenty of water. Plan on each person in your group drinking at least a gallon a day, and add more on top of that for washing up and cooking.
Make Your Own Shade
Hot weather calls for shade. Unfortunately, there is very little shade to be found naturally in Big Bed, so you'll want to find ways to make your own shade. Those camping in RVs can use their built-in awning with a screen attachment. Meanwhile, tent and car campers might want to consider a pop-up canopy to offer them shade while cooking, eating, and hanging out.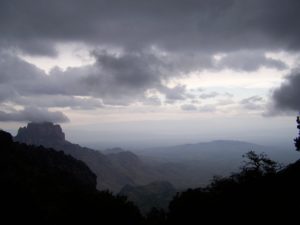 Pack for All Weather
In summer, the desert is always hot during the day. That said, it can cool down quite a bit at night. On top of that, rainstorms do occasionally come out of nowhere. Because of this, it is best to pack for all kinds of weather. Many who visit the park will pack layers. This allows them to go with shorts and a tank top during the super hot days and add sweatpants, hoodies, and rain jackets as necessary.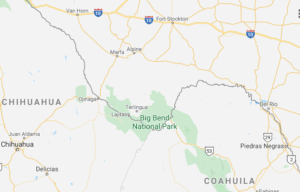 Consider a Passport
This national park is located right by the Mexican border, meaning hopping over to Mexico for the day is completely doable. In fact, this is quite a popular thing to do. That said, if this is something you want to take advantage of, you will want to plan ahead and bring a passport. Otherwise, you probably won't get very far.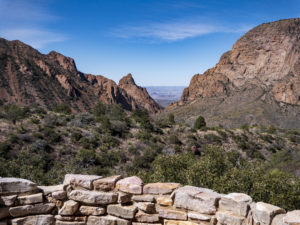 Find Fire Alternatives
As you might've guessed, hot, dry weather doesn't tend to mix very well with fire. Because of this fact, no fires are allowed in Big Bend. This is fine, of course, but it does require a bit of planning for the tent and car campers out there, as it means finding a way to cook that doesn't involve an open flame.
The easiest solution is to use a propane grill or camp stove. Not only does it fix the problem, it also makes cooking that much easier.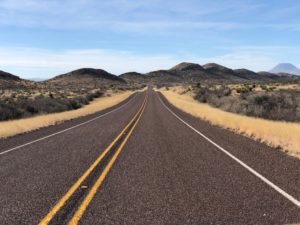 Gas Up
This national park is quite big—15th largest in the nation, to be precise. This means you'll be doing a lot of driving, and there are absolutely no gas stations in the park itself. Filling up before you head to the park is definitely a good idea. Also, make sure to watch your gauge throughout your visit and go out of the park to refuel long before you reach empty. Carrying a full gas can never hurt either.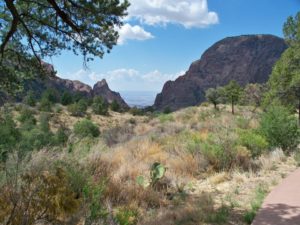 Hike Smart
No trip to a national park is complete without a few good hikes. That said, hiking in Big Bend can be dangerous without the proper precautions. Before you head out, be sure you're carrying plenty of water. You need much more than you think, so don't be afraid of overpacking! You'll also want to carry a paper map of the park and a compass. Never wander too far from your vehicle, and always keep tabs on where you are.
Hopefully, these tips help you have an absolutely fabulous time unplugging and enjoying nature at Big Bend National Park this summer. This is a park that is well worth visiting, and one that any adventurer will enjoy. Don't forget a camera so you capture all those gorgeous views and beautiful memories!