Oregon
Amazing Art, History and Science Museums in Oregon
4 institutions across The Beaver State you should add to the list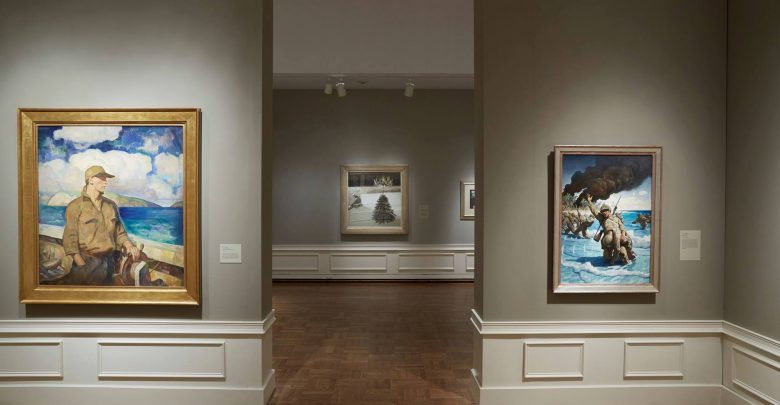 When many travelers picture the west coast of the United States, the immediately think of massive and diverse California with its beaches, cities, and natural wonders. While California is certainly beautiful and should be explored, visitors should also plan on heading to the northern part of the west coast to enjoy time in popular Oregon.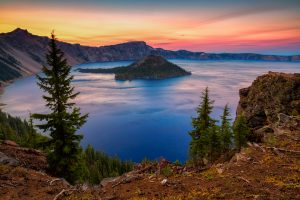 Admitted into the union in 1959, Oregon is home to a diverse array of natural wonders such as Mount Hood and Crater Lake in addition to bustling cities such as Portland and Salem. While those who spend time exploring Oregon should definitely plan on checking out the natural wonders found there as well as the entertainment, culture, and more that the cities have to offer, there are also some amazing museums that provide the perfect combination of education, entertainment, and culture. From modern art and children's learning to the history of trains and a look into space, there are several museums in Oregon that are so amazing they cannot be missed. Here are four museums in Oregon that every visitor to the state should add to their list!
Oregon Museum of Science and Industry
Located in the heart of Portland, one museum aims to bring a hands-on approach to science to life allowing visitors to learn while being entertained. The Oregon Museum of Science and Industry, or OMSI, began in 1896 with an exhibition on the natural resources of the state at the City Hall Museum. As the museum began to gain popularity and more collections, it needed a larger space for visitors to explore, ultimately resulting in the current location opening in 1992 with over two hundred thousand square feet to explore.
With over two hundred interactive exhibits, visitors to the Oregon Museum of Science and Industry can spend an entire day checking out exhibits such as Designing Our World, Lenses on the Sky, Berries, Renewable Energy, Our Ocean, Science on a Sphere, Beginning the Journey, and Innovation Station. In addition to the exhibits, there is also a large theater that shows a combination of popular current movies and daytime documentaries and educational films. With plenty of areas to explore and enjoy, a visit to the Oregon Museum of Science and Industry is a must!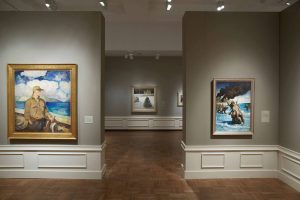 Portland Art Museum
Also found in the city of Portland is another museum that focuses on many different types and styles of art from around the world. The Portland Art Museum was founded in 1892 with the goal of creating a first-class art museum that would be accessible to all. Slowly growing its collections and pieces over the years, the Portland Art Museum has seen massive expansions as well as new and exciting acquisitions that visitors are sure to love.
With many different exhibits to explore, some of the current offerings include Modern American Realism, Three Masters of Abstraction, Su-Mei Tse L'echo, Picturing Oregon, Apex: Avantika Bawa, Memory Unearthed, and much more. The Portland Art Museum is also home to the NW Film Center which regularly shows a mix of documentaries, historical, and modern films depending on the day.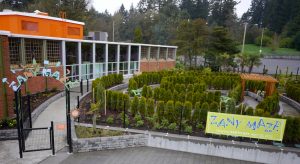 Portland Children's Museum
Those who travel to Oregon with small children should plan on visiting one museum in Portland that is aimed entirely towards education and hands-on fun for children. The Portland Children's Museum focuses on a mission of helping to develop problem-solvers through learning experiences that will help to strengthen their relationships with the world.
With many rotating exhibits as well as permanent ones, children and families who visit the Portland Children's Museum can explore areas such as Building Bridgetown, Maker Studio, Clay Studio, Groundwork, Pet Hospital, Theater, Treehouse Adventure, Twilight Trail, Zany Maze, Vroon Room, and Water Works. With hands-on experiences aimed at sharing education through entertainment and fun, the Portland Children's Museum is the perfect location in Oregon to families to enjoy together no matter what time of year.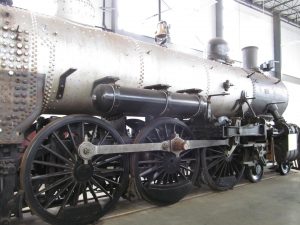 Oregon Rail Heritage Center
Portland is also home to a wonderful museum that celebrates the state's long history with the railroad. The Oregon Rail Heritage Center features a mission that focuses on preserving and operating historic locomotives, equipment, and more so that the public can learn about the rich history of the state's interaction with the railroads. Open Thursday through Sunday each week, the Oregon Rail Heritage Center features guided tours that bring guests through the various exhibits such as Brooklyn Rail Yard: Linking Oregon's Railroad Past to the Future and All Aboard! Railroading and Portland's Black Community.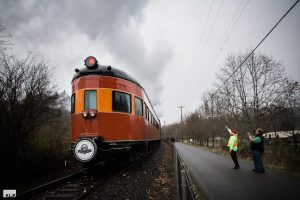 In addition to the exhibits, a highlight of the Oregon Rail Heritage Center features restored locomotives that visitors can get up close to while learning all about how the magnificent machines operated and were brought back to their glory. With an intricate look at a rich industrial past combined with in-depth exhibits and more, the Oregon Rail Heritage Center is a wonderful attraction to enjoy when spending time in Portland.