Arizona
Arizona is Like Mars – Only Easier to Reach!
The 9 most beautiful natural wonders in the Grand Canyon State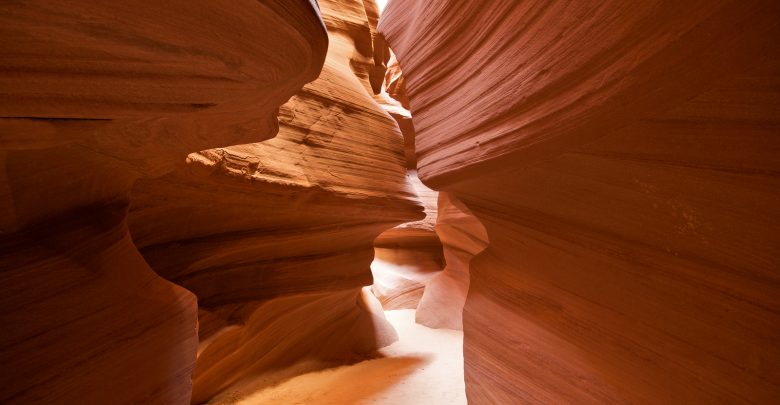 As one of the most stunning states in the country, Arizona is the place to go for outdoor activities, gorgeous natural wonderlands, and some seriously amazing wonders.
Of course, picking and choosing which of these natural wonders to see can be a bit overwhelming. While we 100% recommend seeing all of them if you can, there are some which are definite must-sees.
Below are the top 9 most beautiful natural wonders in Arizona. Add these to your bucket list and you'll be well on your way to seeing some of the most amazing places in the United States.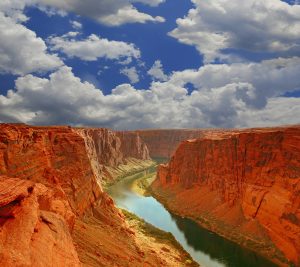 #1: Grand Canyon
The Grand Canyon obviously deserves a spot on this list. If you have yet to see this incredible place, stop what you're doing and start planning your trip now. This place offers some of the most awe-inspiring views you will ever see, and with so many amazing trails to hike, you could spend days exploring this national park.
Younger visitors will adore the Junior Ranger program here, and the brave will love taking a mule ride down steep trails into the canyon. Of course, you'll also want to make time to visit Grand Canyon village before you go!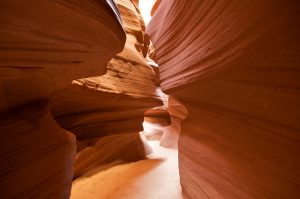 #2: Antelope Canyon
Another amazing (yet lesser known) canyon in Arizona is Antelope Canyon. This slot canyon can only be reached with the help of a licensed Navajo guide and does require some hiking. That said, the strange, colorful, swooping rock formations found here are absolutely astonishing and something everyone should see once, making it all worthwhile.
Be sure to bring a camera on your trip to this natural wonder because you are going to want some photos of those brilliant colors and shapes.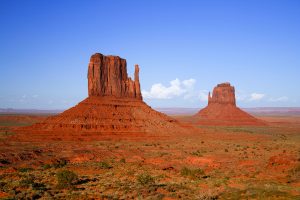 #3: Monument Valley
Located on the border of Arizona and Utah, Monument Valley is one of those iconic sites you won't want to miss. The red rock structures, incredible buttes, and massive sand dunes are what many envision when they think of the American West.
Most people choose to explore this particular area by car, driving through the desert in the comfort of their vehicles. However, we recommend taking a guided photography tour in order to get up close and personal and find the very best views.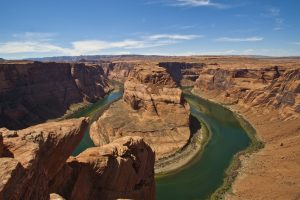 #4: Horseshoe Bend
Horseshoe Bend might be a smaller wonder, but no less astonishing to see. To get to this awesome place, you must hike 1.5 miles out. However, your work is rewarded as you stand on the edge of a dramatic cliff and take in incredible views of the bright blue river as it curls around a central rock formation. It's a very odd sight to see, and easily one of the most beautiful water wonders in the state.
Not sure you want to take a whole trip just for Horseshoe Bend? No worries, this site is right by the Grand Canyon, making it easy to combine the two.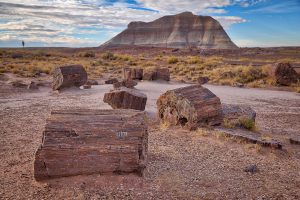 #5: Petrified Forest National Park
An absolutely bizarre natural wonder, Petrified Forest National Park is home to some seriously large pieces of petrified wood. The park is a geological wonder that is sure to leave geology enthusiasts in awe. Here, experts have found over 150 different types of fossilized plants.
Drive through the park, but be sure to stop at the various vantage points and short trails to learn about the astonishing history of this place.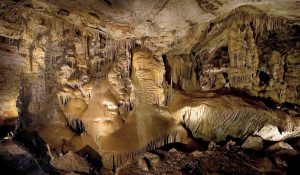 #6: Kartchner Caverns
Caves and caverns are some of the most amazing natural wonders out there. One of the best places to explore these mysterious wonders in Arizona is Kartchner Caverns. This cave features the world's largest stalactite formation, something that you really must see to believe.
Besides that, this awesome natural attraction offers guests an opportunity to learn about bats, the formation of caves, and much more while taking in some truly beautiful sights.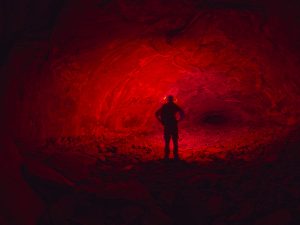 #7: Lava River Cave
Another amazing must-see cave is Lava River Cave. This is the longest cave in the state, and offers both amazing sights and ample opportunity for learning.
The strange, tube-like cave was created by an underground river of lava that erupted from a volcano some 700,000 years ago. As the lava flowed, the top, bottom, and sides cooled and hardened while the lava in the center continued to flow, leaving the tube we have today.
The cave is cool at 42 degrees year-round, and obviously, very dark. Be prepared for these things when you visit.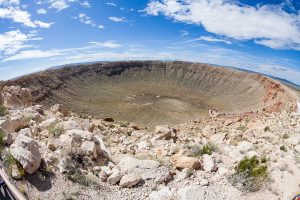 #8: Meteor Crater
An interesting sight to behold, Meteor Crater is the sight of an asteroid collision that happened around 50,000 years ago. It is the world's best-preserved impact site and is an astounding 550 feet deep.
Visitors are welcome to hike around the outside of the crater on a guided tour. In addition to taking in some unusual views, guests also have the opportunity to visit a movie theater or view the largest surviving fragment of the space rock, which weighs 300,000 tons!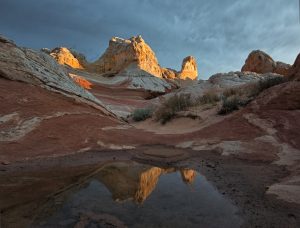 #9: Vermilion Cliffs National Monument
Finally, we must mention Vermilion Cliffs National Monument. This sandstone rock formation is oddly smooth and swoops back and forth like the waves of the ocean. Besides the strange shape of the formation, visitors also appreciate the lovely red, orange, and purple hues of the gigantic rocks.
All that said, getting to these incredible sights does require quite a hike, so be sure to arrive prepared for some walking with plenty of water in tow.
As you can see, there really is no shortage of incredible natural wonders in Arizona. However, while these are our favorites, they are far from the only awesome natural sights in the state. Once you've seen all of these, try finding some other awesome things to explore in your state. You might be surprised just how many amazing spots you discover!