North Carolina
You'll Never Get Bored in Carolina
4 must-see attractions in the Tar Heel State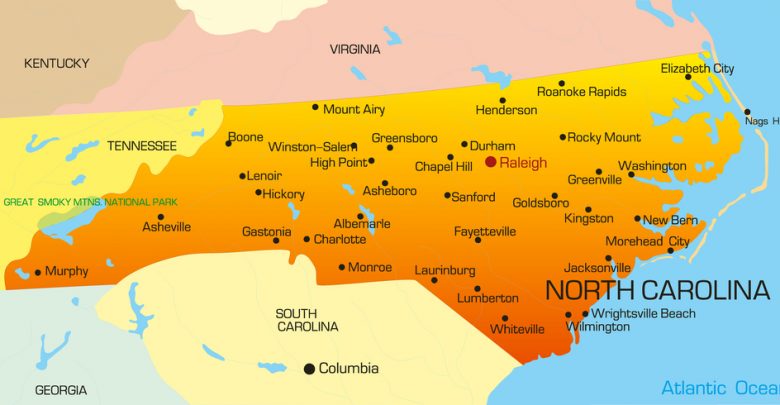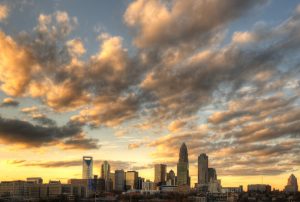 The eastern seaboard of the United States is home to some of the most diverse and popular destinations that millions of visitors get to enjoy each and every year. From the pristine beaches of Florida to the dense forests of Maine, there are plenty of beautiful and unique destinations to explore. North Carolina is one of the most popular coastal states thanks to its perfect mix of beaches and waterfront towns with charming cities and inland locations. North Carolina became a state in 1789 and has since been a busy location for visitors who enjoy everything from the Outer Banks and the Great Smoky Mountains to the beautiful cities of Raleigh and Charlotte.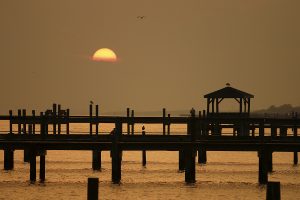 With so much to do and see in North Carolina, visitors might have a hard time narrowing down just which locations they would like to make a priority on each vacation. While there are endless options that are sure to thrill visitors, some attractions in the state are simply so amazing that they cannot be skipped. From historical locations to wildlife and more, here are the four must-see attractions in North Carolina to enjoy year-round!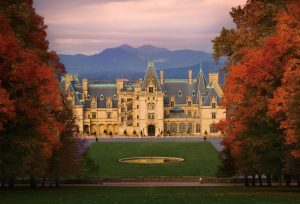 Biltmore Estate
The town of Ashville, North Carolina is home to plenty of wonderful experiences and attractions for visitors to enjoy including a historic estate that combines breathtaking grounds, architecture, culture, and more. The Biltmore Estate was constructed in 1895 on over eight thousand acres as a home nestled in the mountains for the Vanderbilt family. Dubbed the largest home in America, the Biltmore Estate is open to visitors who can enjoy a self-guided tour through three floors and the basement. Each room in the home features amazing architecture, opulence, as well as displays of clothing, artwork, furniture, and more.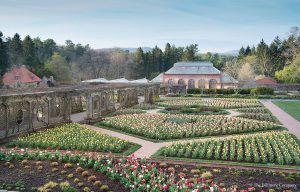 In warmer months, the grounds of the Biltmore Estate are also open for visitors to enjoy a leisurely stroll through intricate gardens featuring many different types of vegetation aimed at a legacy of environmental protection. Also located on the grounds are the Antler Hill Village and Winery where visitors can sip on unique blends of local wine while taking in the beautiful scenery of the location before visiting the Farm in Antler Hill Village and nearby Outdoor Adventure Center.

North Carolina Museum of Natural Science
One of the most popular attractions in North Carolina can be found in the heart of Raleigh and is perfect for visitors of all ages. The North Carolina Museum of Natural Science had its start in 1879 when the state's agricultural and geological collections began to collaborate and eventually focused on a mission of research, education, and conservation. In the same year, the first incarnation of the museum opened with items such as minerals, fossils, and agricultural products on display.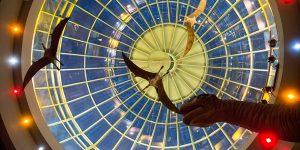 Over the years, the North Carolina Museum of Natural Science continued to grow into the impressive location that is it today. Those who enjoy a visit to the museum can check out permanent exhibits such as Natural Treasures of North Carolina, Coastal North Carolina Overlook, Mountains to the Sea, Terror of the South, Prehistoric North Carolina, Exploring the Deep Sea, Investigating Right Whales, Window on Animal Health, Natural World Investigate Lab, and many more. With plenty of hands-on exhibits as well as educational displays, those who visit the North Carolina Museum of Natural Science are sure to absolutely love each minute of the exciting experience!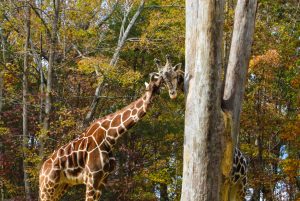 North Carolina Zoo
Asheboro, North Carolina is home to another popular attraction that is open year-round for guests of all ages to enjoy. The North Carolina Zoo began in 1967 when the Jaycee family came up with the idea and sparked a series of fund-raising events that ultimately led to the current location. Currently spanning over twenty-six hundred acres, the North Carolina Zoo is the world's largest natural habitat zoo that offers up an unforgettable experience for visitors. The zoo itself is broken down into different areas that each focus on one continent and are further subdivided by the different environments found in each.

Some wonderful habitats that guests can explore include the Rocky Coast, Marsh, Lemur Island, Watani Grasslands, Kitera Forest, Aviary, and Desert. In addition to the habitats, visitors can also enjoy attractions such as the Dragonfly Paddle Boats, Air Hike Ropes Course, and Zoofari as well as special tours including the Ride-and-a-Guide tour and VIP tours. With so many amazing experiences, the North Carolina Zoo is a must-visit!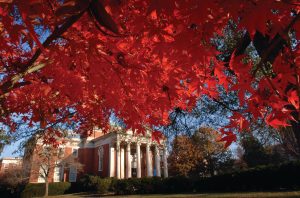 Morehead Planetarium and Science Center
Visitors to North Carolina who are more interested in learning about natural sciences that are literally out of this world can find the perfect experience as part of the University of North Carolina in Chapel Hill. The Morehead Planetarium and Science Center was constructed in 1949 as a gift from John Motley Morehead III and has been growing and expanding ever since to allow guests to learn and explore the farthest corners of the galaxy.
Currently, the museum is home to many exhibits that aim to combine information and entertainment through interesting topics such as Firsts in Flight: A Hidden History, Highway of the Planets, Where American Astronauts First Met the Stars…, and more. The planetarium also hosts special shows that aim to teach visitors about space with options including Black Holes: Journey into the Unknown, Carolina Skies, Cosmic Colors, and Dynamic Earth. With many interactive elements and the perfect combination of educational and entertaining, a visit to the Morehead Planetarium and Science Center is a must-do while in North Carolina!