Illinois
Your Family Should Spend Time With Chicago's World-Class Museums
7 of the very best art, science and history experiences in one Windy City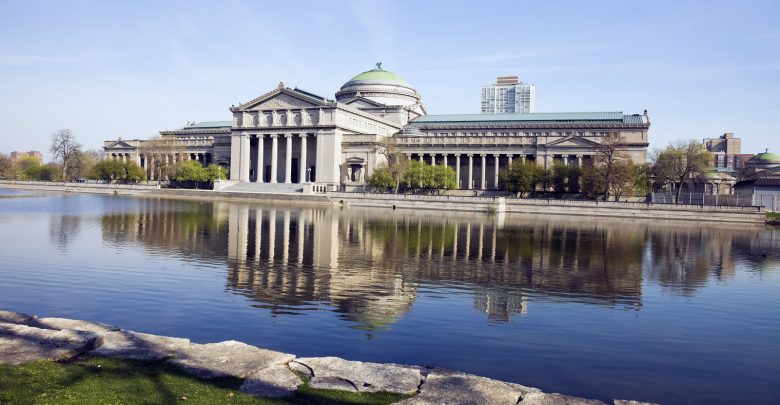 Chicago is an amazing city that is filled with history, food, culture, and fun. For this reason, it's pretty difficult to visit the Windy City and feel bored. In fact, we'd even go so far as to say there is almost too much to experience in this massive place, and visiting more than once is necessary in order to truly take it all in.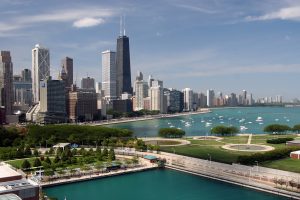 One of the very best things to do when visiting Chicago is visit museums. You see, this city is chock-full of some of the best museums in the country. This means you can take in some serious culture and even get a bit of an education while still having an amazing time on your next visit to Chicago.
Wondering which museums you must see? There are tons to choose from, but some are definitely better than others. Below are 7 of our favorites.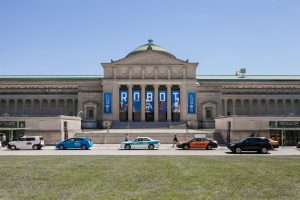 #1: Museum of Science and Industry
Easily the best science museum in the country, the Museum of Science and Industry is, in our opinion, the very best hands-on museum option in the city. It's great for visitors of all ages, and it explores such a wide range of topics that you can rest assured everyone in your party will find something they love.

One thing you will want to know about this museum-going in is that it is enormous. Because of this, covering it all in one day is nearly impossible. We highly recommend giving yourself a couple of days to spend in this incredible place.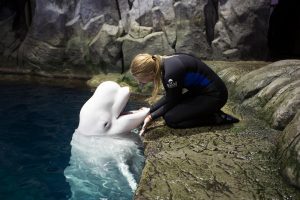 #2: Shedd Aquarium
Do you love sea life? If so, you'll adore Shedd Aquarium. This amazing aquarium is quite large and houses an enormous amount of marine life. Some of the animals here are quite unusual to see in an aquarium, meaning you'll get to see some super cool marine life that you may never see again.
One of the best exhibits in Shedd Aquarium is the Marine Mammal Presentation. This is the show everyone talks about, and the thing most visitors remember for years after they see it. It features some seriously awesome marine mammals and their trainers and is amazingly entertaining and educational.
Other highlights include the sharks, sea turtles, and otters, and the Caribbean Reef exhibit is simply lovely.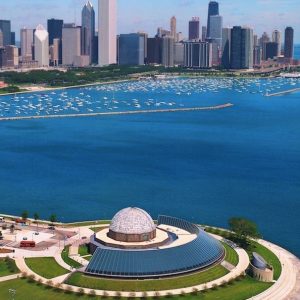 #3: Adler Planetarium
Outer space buffs will adore Adler Planetarium. Here, visitors can learn about the history and future of space travel and get a better understanding of the universe and beyond. Exhibits include video presentations, talks with scientists, and plenty of memorabilia from former space missions to keep even the most enthusiastic space science fanatic happy.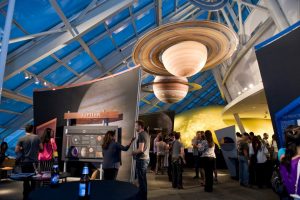 While in the planetarium, be sure to see at least one theater show, and if you have kids, you want to visit Planet Explorers, "the most hands-on exhibit ever created for families at the Adler." Of course, you also won't want to miss the Community Design Lab, where you can conduct experiments of your own.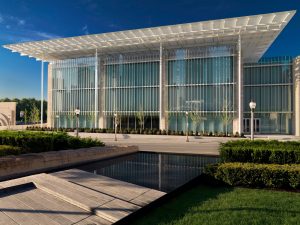 #4: Art Institute of Chicago
Add a bit of art to your trip at the Art Institute of Chicago. Located in Chicago's Grant Park, this is one of the oldest art museums in the country and is rated the #1 attraction in Chicago by Tripadvisor.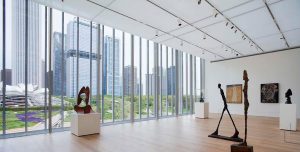 It is also one of the largest art museums around, and as such, allows you to see a great variety of artwork in a single day. See such important and well-known works as American Gothic by Grant Wood and The Bedroom by Vincent Van Gogh, then wander the galleries in search of lesser-known pieces that speak to you.
Want to see something new and different? Be sure to visit one of the museum's many rotating exhibits. You also have the option of attending a special event, something many locals make a point of doing on a regular basis.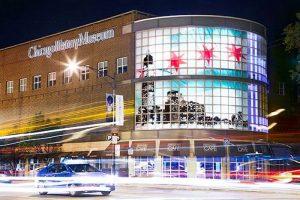 #5: Chicago History Museum
We can't leave history off the list of amazing things to learn about while in Chicago, and Chicago History Museum is the perfect place to do just that. This awesome museum presents the history of Chicago in a way that is both interesting and easy to digest. A visit to this attraction will really help you understand how Chicago came to be, giving you a whole new appreciation for the Windy City.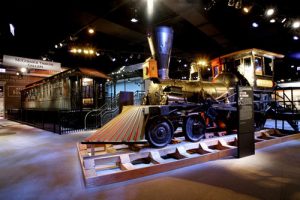 Traveling exhibits keep things interesting here, but the permanent exhibits are equally as cool. Don't be afraid to bring the kids, as there is plenty to keep them occupied!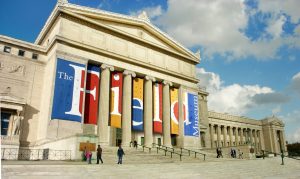 #6: Field Museum of Natural History
The Field Museum of Natural History is another great history museum and is quite probably the most famous museum in Chicago. Once you check it out you'll understand why it's such a big deal.
The information presented here is incredible. Whether you prefer to learn about ancient Egypt and check out a real mummy or jump into the world of dinosaurs with "Sue" the fossilized T-rex, you'll have an amazing time doing it here.
It is important to note that this museum does not feature many hands-on exhibits. For this reason, younger children may not do well here for long periods of time. That said, it is worth visiting even if for only a half day, and kids of all ages tend to appreciate the dinosaur exhibit.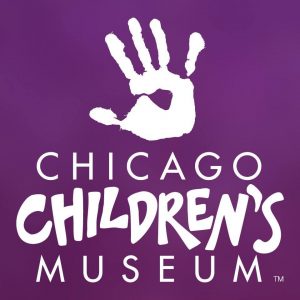 #7: Chicago Children's Museum
Of course, if you have children in tow, you're going to want to find some attractions that they will enjoy. This is where Chicago Children's Museum comes into play.
This amazing children's museum is, as you might expect, one of the best in the country. It's located on Navy Pier, making it easy to pop in on a visit to other area attractions, and because all exhibits are hands-on and focused on playing to learn, it's just perfect for little explorers.
Young visitors really enjoy the water play area which allows them to experiment with water. Another favorite is the tiny town which gives all young guests a chance to try their hand at some serious pretend play. Dinosaur bones capture the imaginations of some, while the toy car room is the ideal space for others.
One thing is for sure: No matter what your kids choose to do, they're sure to have an awesome time at this museum.