California
Oregon
The Most Beautiful Stops Along the Pacific Coast Highway
California's most scenic highway is also one of America's greatest roads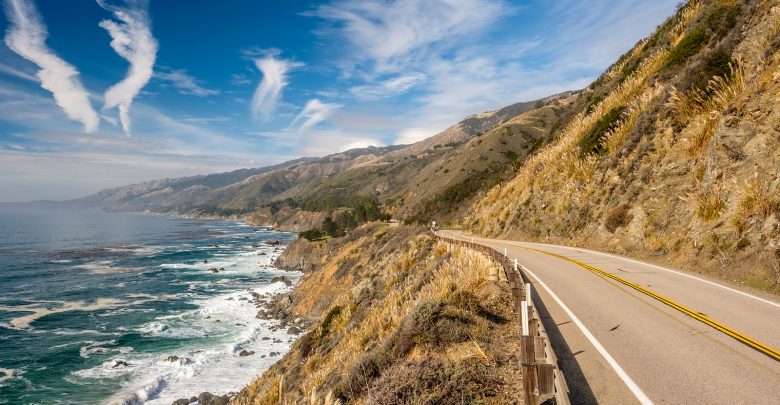 The longest state route in California, The Pacific Coast Highway stretches just over 656 miles and has gained legendary status as one of the most scenic and uniquely American roads in the U.S. So what are some of the key stops along the route?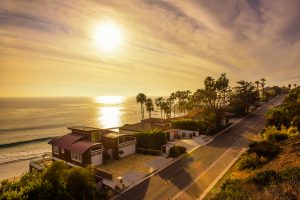 Malibu, CA
27 miles of scenic beauty. Malibu is a unique town; it is miles and miles long but goes barely a mile inland. It's characterized by golden, rocky beaches on the west side and beautiful hiking trails on the left side. The weather is nearly perfect year-round. For the best view, you'll want to head up to Point Dume, a cliff that looks out over the ocean, the beach below, and the nearby PCH. For the best Greek food you've ever had, head to Taverna Tony. And for the best breakfast burrito, go to Lily's. The easiest beach to visit is Westward Beach. Westward is "easy" because parking is almost always available, there are not as many people on this beach compared to others in Malibu, and Sunset Restaurant – located on the beach – serves delicious fish tacos. Another popular spot in Malibu is the pier. From the pier, you can watch surfers all day long, grab a larger-than-your-head cup of coffee from Malibu Farm, and shop around the small boutique at the edge of the pier. Venture slightly inland from Malibu, you'll find Malibu Wines. There, you can go on a "wine safari" complete with giraffes, or you can bring some snacks to sit on their patio and drink their wine with your own cheese and crackers.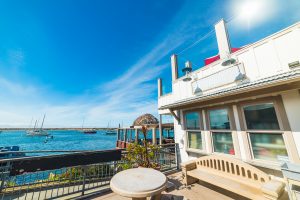 Morro Bay, CA
This town is typically not busy, as it is only just beginning to find its way onto tourist maps. It's a relaxing place to visit, and you feel as though you've been transported back in time to the 70s. You can stop by the record store called Vinyl Isle, the bookstore Coalesce, and the very delicious Brickhouse Barbecue. It's easy to pass time simply strolling the streets of Morro Bay. As mentioned before, the entire town has a very nostalgic, old-timey feel to it, and with that comes the desire to just walk around and take it in. Make sure to spend some time on the beach and get an up-close look at the massive Morro Rock. You can also get some saltwater taffy down by the water!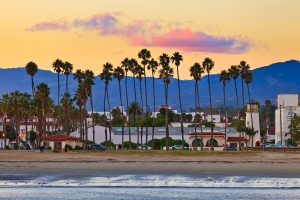 Santa Barbara, CA
Unlike the two previous destinations, Santa Barbara is somewhat of a bustling city. That said, there are countless things to do. Start the day at Bree'osh, a French bakery. Spend some time at Shoreline Park — it has both walking paths and beach access, and lots of cute dogs — and go check out the Old Mission. You can picnic on the lawn outside of The Mission, or Alice Keck Park Memorial Gardens is another great picnic spot. If you're in the mood for something more interactive, the Santa Barbara Zoo and the Santa Barbara Museum of Art are two perfect destinations. Coast Village Road is home to lots of boutiques and fun restaurants. Top off your visit with dinner at Honor Bar or The Lark.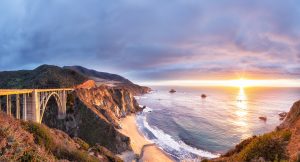 Big Sur, CA
When you visit Big Sur, camping is a great option or staying at a cabin at Fernwood. The cabins are nestled beneath giant redwood trees, and come with a fire pit for s'mores after a long day of traveling or hiking. There are hiking trails accessible from your cabin at Fernwood, and they're enough to keep you hiking the entire day. If you'd like to stray away from the area surrounding Fernwood, you can check out Julia Pfeiffer Burns State Park. This park is a favorite, and home to the iconic waterfall-beach view that sets Big Sur apart. Sand Dollar Beach is another beautiful part of Big Sur, and is for those who'd rather not work up a sweat hiking but still want to experience the beauty of the central coast of California. Finish off the day with dinner at Nepenthe — truly one of the most amazing views you'll ever have while eating dinner.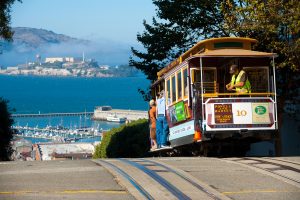 San Francisco, CA
There's always so much excitement happening in San Francisco! If you're into books, check out City Lights Bookstore. If you're into ice cream, check out Bi-Rite Creamery. If you're into the outdoors, head to Muir Woods. And, of course, Chrissy Field beneath the Golden Gate Bridge is a must for any visitor. There's a cozy café nestled right next to the water; you can drink hot cocoa (or an icy drink, depending on the weather) while watching cars travel across the bridge. For dinner, if you'd like Italian, go to Piazza Pellegrini. If you'd like Asian Fusion, go to Kitchen Story. And if you're in the mood for oysters (and a pricier meal), go to Waterbar. If you choose to venture into Oakland, stop by the original Blue Bottle Coffee. This coffee shop is spacious and beautiful – large windows cast bright light into the painted-white shop. On top of the space being aesthetically pleasing and roomy, the coffee is delicious (but don't drink too much because it's strong).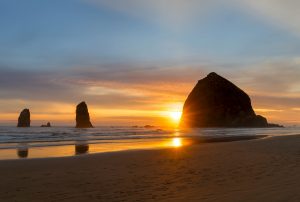 Cannon Beach, OR
This beach town is home to Haystack Rock, a giant rock that's quite impressive in size and was made famous in the 80s movie, The Goonies. The beach surrounding this rock is perfect for plenty of long walks during your visit. Make sure to stop by Seawolf Bakery for some delicious sourdough bread. There are several art galleries to explore in Cannon Beach. This includes Icefire Glassworks, Cannon Beach Gallery, Haystack Gallery, and Jeffrey Hull Gallery. All the galleries reflect the maritime culture of the town, and allow you to develop a deeper understanding of what Cannon Beach is all about. As far as state parks go, Hug Point is a great spot for both the journey and the destination. Throughout your drive there, you'll find yourself regularly feeling the need to pull over and take in the view. And then, when you finally arrive after pulling over several times, Hug Point will not disappoint.