Florida
Your Family Will Love These Activities in Sarasota
The 6 best things to do in the Sarasota area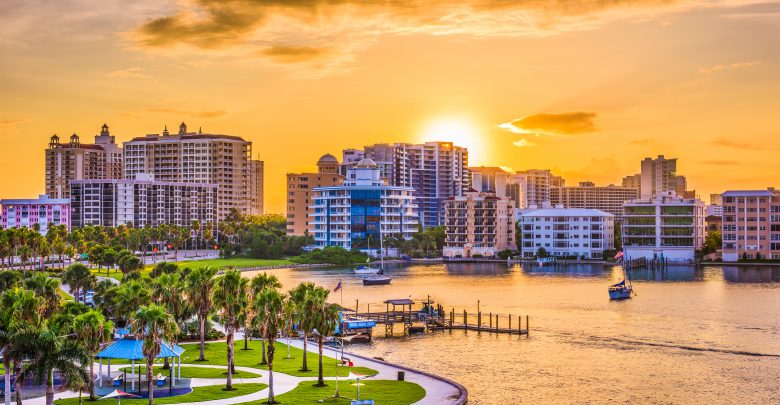 Sarasota is an amazing little city by the sea that we absolutely cannot get enough of. It's laid-back—meaning you can truly get away from it all—the views of the ocean are beyond gorgeous, and the abundance of things to see and do really rounds the place out.
Are you planning a vacation to Sarasota soon? If so, you're in for a treat! Here are our top 6 favorite things to do in the area. Be sure to check them all out for yourself!

#1: Check Out The Ringling
First of all, we simply must mention The Ringling. This place is an incredible mix of art museum, circus museum, gardens, and historic house. The grounds are huge, and with so much to see and do, you could easily fill two entire days here.
Kids adore the playground under the giant banyan tree, as well as the colorful miniature circus, and adults will appreciate the giant collection of art and the gorgeous Ca' d'Zan Mansion. On top of all that, the little cafe on the property is wonderful and relatively affordable.
If you decide to visit The Ringling and you are a member of another museum, be sure to check if The Ringling offers members of your museum reciprocal benefits.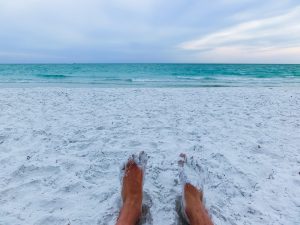 #2: Have Relaxing Beach Days
The beaches in South Florida are some of the most beautiful in the United States, and Sarasota-area beaches are no exception. For this reason, spending a day or more relaxing on the white sand beaches is a no-brainer.
Coquina Beach is the place to be if you're looking for tranquility, and the world-famous Siesta Beach on Siesta Key is where you need to go if you want the energy of other people to get you in the vacation mood. Manatee Public Beach is super easy to access and perfect for sand play and wave jumping, and Lido Beach on Lido Key is another fabulous option.
No matter which beach you choose, you'll get some of the prettiest views in all of Florida. Just be sure to bring your sunglasses so you can see those views!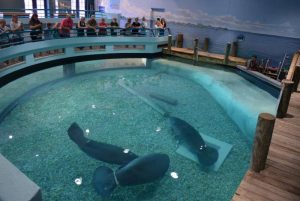 #3: Visit the South Florida Museum
South Florida Museum is an excellent addition to any trip. It presents the history of Florida (beginning in prehistoric times) in an interesting way that everyone can enjoy. We especially loved the gigantic megalodon jaw featured in the early history exhibit!
Another awesome thing about South Florida Museum is the super cool manatee program they run. This program rescues sick and injured manatees and nurses them back to health before returning them to the wild. While the manatees are in the care of the museum, guests are able to see these magnificent creatures. This is especially fun during feeding times when a staff member will feed the animals, do a talk on them, and then answer any questions visitors may have.
South Florida Museum is also home to a super cool planetarium, so if astronomy is your thing, you'll definitely want to pay the extra fee and see this awesome attraction.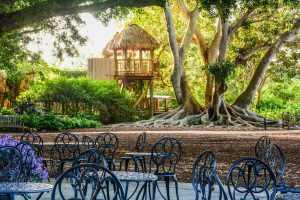 #4: Wander the Marie Selby Botanical Gardens
Looking for a tropical oasis in the middle of town? Marie Selby Botanical Gardens is just the place. This attraction features too many gorgeous plants to count, and even has a few animals to go along with them.
The Butterfly Garden is a fragrant and beautiful place that is filled with fluttering butterflies for all to see and enjoy. Meanwhile, the Tropical Conservatory looks and feels almost identical to a tropical rainforest, making a walk through this building a truly fascinating experience. Finally, we must mention the Ann Goldstein Children's Rainforest Garden. This little wonderland is the perfect place for children to run and play in a natural setting that is filled with the magic of nature.
When you do visit this attraction, it's important to keep in mind that many of the spaces are outdoors. Therefore, bug repellent, sunscreen, a hat, and plenty of water are all recommended.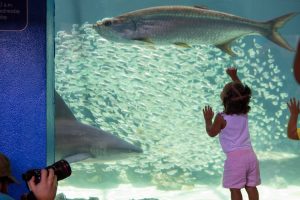 #5: See Mote Marine Laboratory and Aquarium
Those who are interested in marine life will absolutely adore Mote Marine Laboratory and Aquarium. This attraction is home to more than 100 species of marine life, and they certainly are a sight to behold.
The exhibits at this attraction include an enormous 135,000-gallon shark tank, which is a favorite of many children and adults alike. Of course, the two touch tanks are also popular with visitors, as they give people the opportunity to get up close and personal with animals they may never see in the wild.
All that said, one of the coolest things about Mote Marine Laboratory and Aquarium is that it is a working lab. This means that visitors to the aquarium will get to see scientific studies in action as they browse the many exhibits. Additionally, scientists are almost always close at hand, meaning you can ask all the questions you like about the animals, their habitats, and the many experiments and missions being run by Mote.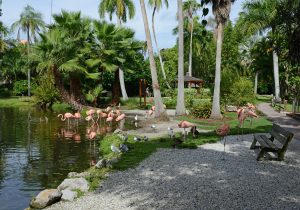 #6: Explore Sarasota Jungle Gardens
Another great way to see wildlife while visiting Sarasota is through a visit to Sarasota Jungle Gardens. An incredible zoo with plenty to see and do, this is the ideal family destination.
Native Florida animals such as alligators, lemurs, snakes, and birds are scattered throughout the park, which offers plenty of lush greenery to admire as you stroll through. Bird and reptile shows run throughout the day, and they are both educational and highly entertaining. Of course, the park does also offer a playground, and younger visitors absolutely adore the structure.
Lastly, we mustn't forget one of the most unique things about this zoo: This is one of the only places in the US where you can hand-feed free-roaming flamingos. This is a truly awesome experience, and one you definitely won't want to miss.
Are you ready to visit Sarasota and see all of these incredible sights? Why not go this weekend? Sarasota is always ready for visitors, and we all know you could use a nice getaway.