Texas
Which Craft Brewhouse In Austin? We Have Some Ideas!
Too many beer palace options in America's coolest city? Check these out first
One of the most populated areas of Texas is the city of Austin which is home to a rich history and vibrant culture that also draws in plenty of visitors each year. Those who spend time in the city can visit the Austin Zoo or Austin Aquarium, catch an Austin Spurs game, enjoy museums like the Austin Fire Museum or the George Washington Carver Museum, or visit one of many art galleries. In addition to all of these amazing experiences, Austin is also home to some amazing restaurants and nightlife and locals and visitors love to enjoy the many breweries in the area. With different brewing styles, atmospheres, and locations, there are plenty of amazing breweries to enjoy in the city. Here are the best craft brew houses to visit while enjoying time in Austin!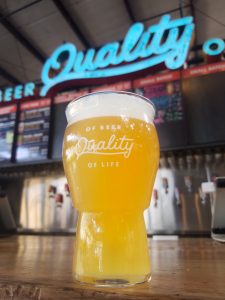 1. Austin Beerworks
A quirky and popular brewery located in Austin was started by Adam Debower, Will Golden, Michael Graham, and Mike McGovern. Austin Beerworks chooses to only brew in cans as they feel it preserves the freshness of the beer and feature brews like German-Style Pils Pearl Sap, American IPA Fire Eagle, Hoppy Pale Ale Flavor Country, and Anytime Ale Peacemaker. The brewery's tasting room is open seven days a week and welcomes visitors to sip on delicious beers while enjoying food from local food trucks.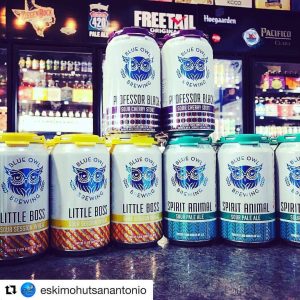 2. Blue Owl Brewery
One brewery in Austin focuses on being as approachable and welcoming as possible and does so through its tasting room and delicious beers. Blue Owl Brewery is owned by Jeff Young and Suzy Shaffer who pride themselves in making beer that they love. The tasting room at Blue Owl Brewery is open Wednesday through Sunday each week and visitors can also opt to enjoy a Self-Guided Sensory Tour. Popular brews offered at the location include Little Boss Sour Session Ale, Spirit Animal Sour Pale Ale, Hop Totem Sour IPA, and Czech Czech Sour Czech Pilsner.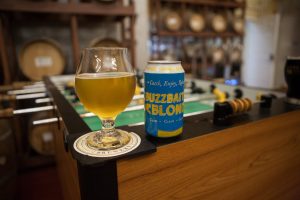 3. Adelbert's Brewery
Founded in 2011, Adelbert's Brewery was started by Scott Hovey and named after his brother George Adelbert "Del" Hovey. The brewery prides itself on putting an adventure in every beer and features a taproom that is open Wednesday through Sunday each week. Guests can enjoy a tour, sip on beers such as the Buzzbait Blonde, Naked Nun, Rio De Blanc, Tripel B, and Travelin' Man, and enjoy special events like trivia, live music, and more. With a warm environment, lots of funky art, and great beer, Adelbert's Brewery is a great place to enjoy.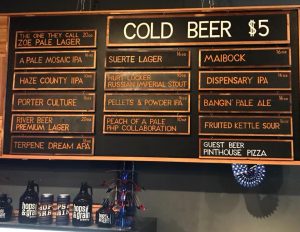 4. Hops & Grain Brewing
East Austin is home to a brewery that places its values in community involvement and sustainability. Hops & Grain Brewing connects closely with other local businesses and non-profit partners and brews using as many sustainable practices as possible. The brewery's taproom is open seven days a week and guests can enjoy free tours on Fridays and Saturdays. In addition to special events, live music, and food trucks, visitors can sip on delicious options such as Lupulin Rodeo IPA, River Bee Lager, Green House IPA, and The One They Call Zoe Pale Lager.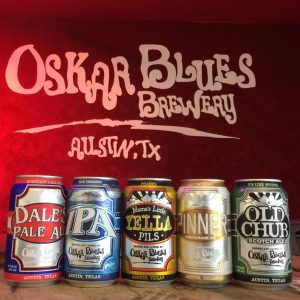 5. Oskar Blues Brewery Austin
One brewery in Austin is part of a larger brewing company that has sister breweries in Colorado and North Carolina. Oskar Blues Brewery Austin began serving guests in 2016 and now features a tasting room that is open seven days a week. Guests can enjoy an indoor tasting room and outdoor patio where there is live music on the weekends and special events. Popular brews at the Oskar Blues Brewery Austin include Ten FIDY Imperial Stout, Pinner Throwback IPA, Death by Coconut Porter, and Old Club Scotch Ale.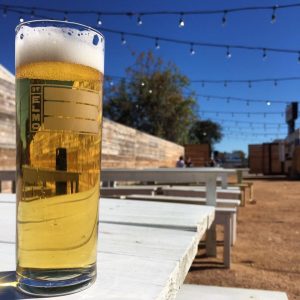 6. Elmo Brewing Co.
A recent addition to the brewery scene in Austin opened in 2016 in the neighborhood of St. Elmo. St. Elmo Brewing Co. was founded by Tim Bullock and Bryan Winslow and focuses on creating great beer while being part of the wonderful creative community in St. Elmo. The brewery's tasting room is open seven days a week and also features an outdoor patio where guests can enjoy trivia, special events, and lots of live music. St. Elmo Brewery features some amazing beer options such as the Hulk Smash IPA, Mahalo Pineapple Pale Ale, Evangeline Saison, Angus Stout, Vaughn German Pils, and Chico Pale Ale.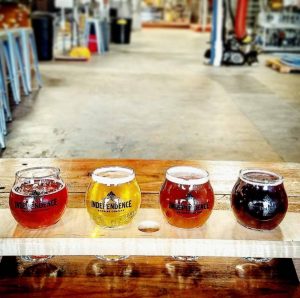 7. Independence Brewing Company
Founded in 2004 by Amy and Rob Cartwright, Independence Brewing Company in Austin has been thriving ever since under the guidance of head brewer Brannon Radicke. Those who visit the location can enjoy the taproom and brewery tours from Thursday to Sunday each week. Visitors can enjoy live music and special events while sipping on options like the Stash IPA, Power & Light Pale Ale, Austin Amber American Amber, Liberty Lunch IPA, Convict Hill Stout Oatmeal Stout, and Redbud Berliner Weisse.