Michigan
Cars, Lakes, Festivals and Beauty: There's No Place Like Michigan
5 reasons The Wolverine State is different from others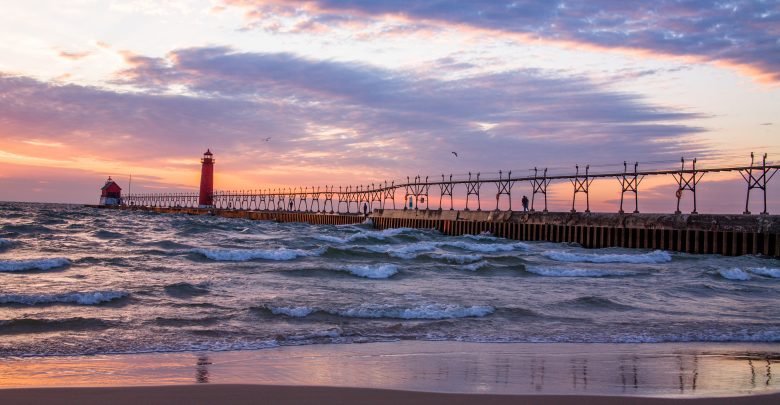 Michigan was the 26th state to join the union on January 26, 1837. Nearly 10 million people call the Wolverine State their home. Its name comes from the Indian word "Michigama," which means "great or large lake," and for good reason—Michigan is home to over 11,000 inland lakes. It's the 10th largest state in the United States, but that's not the only thing that makes Michigan unique from its 49 counterparts. Here are a few more things you'll probably find interesting about the only state divided into two peninsulas—an upper and a lower.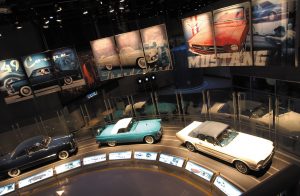 The Automotive Industry and Detroit
Detroit hails as the birthplace of the automotive industry. That's because years and years ago, Henry Ford and others opened automobile manufacturing factories in Detroit. Mr. Ford hired workers and paid them an unprecedented rate of $5 per day. Because of this, many people came to Detroit to work for Ford—with or without their families. Detroit is called the car capital of the world. Ford, Chrysler, General Motors and American Motors all have a history in Detroit. Most of the American-made cars in the country had their beginnings in Detroit, Michigan.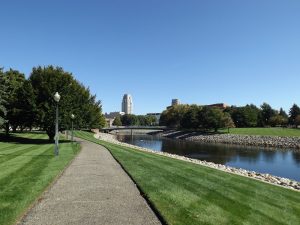 Cereal and Battle Creek, Michigan
Did you know that cereal was accidentally created? It's true—brothers W. K. and J. H. Kellogg were the ones who created it. Cereal flakes were once made from wheat until W. K. Kellogg learned to make them from corn in 1906. We recognize the name Kellogg, but the Kellogg Company was first called the Battle Creek Toasted Cornflake Company. Battle Creek, Michigan was once home to over 100 cereal companies, but today, only three remain—Post, Ralston, and Kellogg. And perhaps the most interesting thing about Battle Creek is that on a good day, you can literally smell cereal in the air.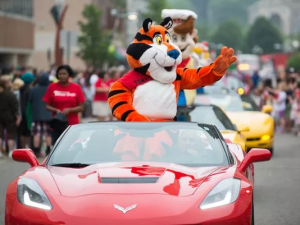 Battle Creek is also home of the annual National Cereal Festival. At this fun family event each summer, you can sample more cereals than you could eat in a week. During the festival, you're even invited to take a seat at the world's longest breakfast table and enjoy your bowl of happiness. Kids can meet Tony the Tiger and other costumed characters. There's even a huge parade that takes place in the afternoon.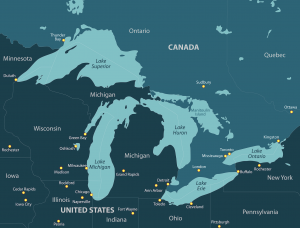 The Great Lakes
Michigan is the only state that touches four of the five Great Lakes—Lake Huron, Lake Erie, Lake Michigan, and Lake Superior. (It doesn't border Lake Ontario.) The five Great Lakes are pretty impressive in their own right. The Great Lakes are so big, that from their shores, if you didn't know better, you'd think you were approaching the ocean. The lakes often command their own unique weather patterns and phenomena like lake-effect snow. Lake Superior holds 4 quadrillion gallons of water. All five lakes combined hold a total of 6 quadrillion gallons. Lake Huron is the fifth largest lake in the world, and Lake Erie is the eleventh largest lake.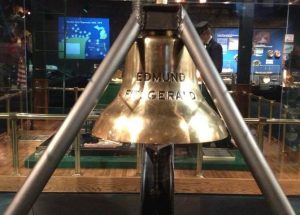 The Great Lakes Shipwreck Museum estimates that somewhere around 6,000 ships and about 30,000 lives have been lost in these five lakes. Perhaps one of the most infamous vessels lost on the Great Lakes is the Edmund Fitzgerald, a Great Lakes Freighter that was sunk on November 10, 1975, and the loss included the entire crew of 29.
Universities and their famous alumni
The University of Michigan and Michigan State University are two well-known universities in the state of Michigan. The University of Michigan is located in the city of Ann Arbor. Among its most famous graduates are James Earl Jones who is perhaps best known as the voice of Darth Vader, the Material Girl herself, Madonna, trial defense attorney Clarence Darrow, and former president Gerald Ford. Michigan State University is located in East Lansing, Michigan. Among its most famous alumni are Jimmy Hoffa, actor Robert Urich and basketball legend Magic Johnson.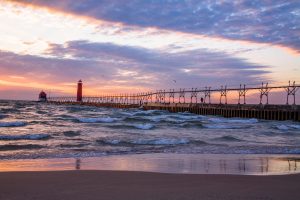 Grand Haven, Michigan
If you're ever in Michigan and can't decide what to do with your time, why not visit one of Michigan's featured beach towns? It was officially named Coastal Living's 2017 Happiest Seaside Town. Along its shores are the "singing sand beaches," which actually make singing sounds when human feet walk upon them. Singing sands are found in other places, but they are very unique. For sand grains to "sing,", the grains must be round and between 0.1 and 0.5 millimeters in diameter, must contain silica and must be at a certain humidity. If you've never heard singing sands, let Grand Haven introduce you.
Grand Haven is also home to an impressive musical fountain, and shows are held daily at dusk from Memorial Day through Labor Day and on Fridays and Saturdays in May and September. The productions feature a synchronized light and water show accompanied by music of various kinds. Each 20-minute show features a different theme. The musical fountain at Grand Haven was built in 1962 and was the largest of its kind until the Fountains of Bellagio opened at the Bellagio Resort in Las Vegas.