Georgia
The Perfect Plan for Atlanta? We Made a List
The very best places to visit for a long weekend in The ATL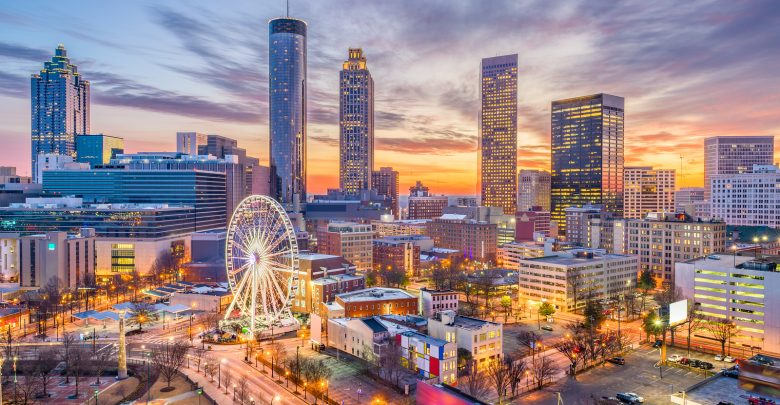 Heading to Atlanta for a long weekend visit? Boy, are you in for a treat. This wonderful and welcoming southern city is just exactly what you'd want it to be. There is plenty to see and do without the overwhelming traffic and bustle of a bigger city, and that warm southern friendliness is always a treat.
Wondering which things you should pick to fill your limited time in this awesome city? Below we've compiled a list of the top things to eat, do, and see in the area. Pick from this list and you simply cannot go wrong!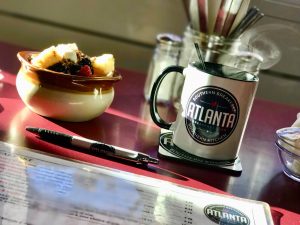 Start With Breakfast
We're all well aware that breakfast is the most important meal of the day. This is even more true when you're in Atlanta and surrounded by absolutely amazing southern cooking. There are so many incredible breakfast joints in this city that choosing just one is impossible. We did, however, narrow the list down to our top five choices.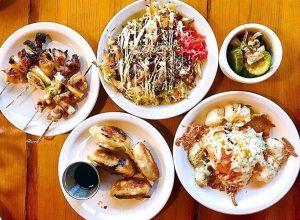 They are:
Sun in My Belly
West Egg Cafe
Atlanta Breakfast Club
Thumbs up Diner
The Flying Biscuit
Dive into the Georgia Aquarium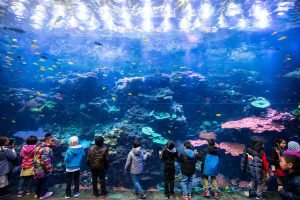 Once your belly is full, you'll be ready to check out some of the super fun attractions this city has to offer. One of the very best options is the Georgia Aquarium.
This particular aquarium is easily the best in the state and could quite possibly be one of the best in the country. Check out the sea lion and dolphin shows, and be sure to see the amazing beluga whales before the day is done.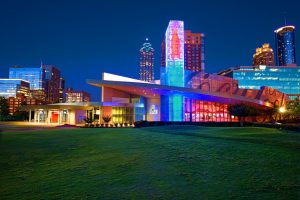 Explore the World of Coca-Cola
Looking for a good way to sweeten up your day? World of Coca-Cola might be the attraction for you. This super fun place gives visitors the opportunity to try Coca-Cola products from around the world, explore galleries and exhibits all about the Coca-Cola Company, and even meet the Coca-Cola Polar Bear.
This place is a soda lover's dream come true, and an Atlanta must-see.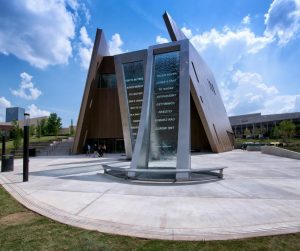 Grow Yourself at the Center for Civil and Human Rights
For those who prefer a more serious educational experience, there is the Center for Civil and Human Rights.
This lovely, well-done museum presents the history of civil rights with an intense focus on the Civil Rights Movement. Immersive exhibits give visitors the opportunity to put themselves in the shoes of people of the past, which really helps you look at the movement from a different perspective.
This is one of those things that everyone should see at least once in their lives.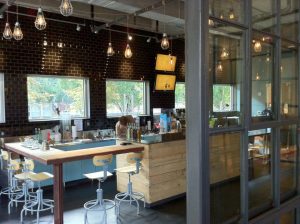 Enjoy a Cup of Joe
By mid-afternoon, you'll probably be ready for a nice pick-me-up. Fortunately, Atlanta is chock-full of excellent coffee shops, meaning a good cuppa joe is never far away. With so many awesome coffee places to choose from, we couldn't settle on just one. Therefore, we are providing a list of our top places to stop for a caffeine boost:
Condesa Coffee
Dancing Goats Coffee Bar
Revelator Coffee Grant Park
Ebrik Coffee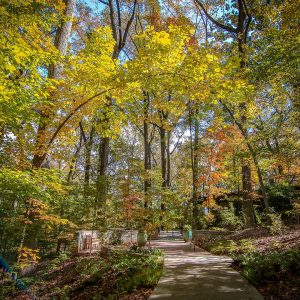 Take In the Beauty at the Atlanta Botanical Garden
A gorgeous place to spend the afternoon, the Atlanta Botanical Garden features a number of amazing plants that fill the air with fragrant smells. Walk through the outdoor gardens to take in some fresh air or head inside to learn about some fascinating plants.
The kids will love the children's garden, and those looking for an extra fun time will adore the special events held here on a regular basis.

Jump into History at the Martin Luther King Jr. National Historic Site
Want to learn more about the Civil Rights Movement? If so, the Martin Luther King Jr. National Historic Site is just perfect.
Here you'll learn all about the amazing Martin Luther King Jr. as you tour his childhood home. You'll be introduced to the struggles he experienced in his childhood and the events that likely inspired him to do the powerful things he did. Simply put, this park is incredibly moving and a place you won't soon forget.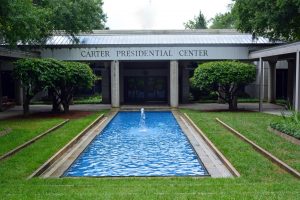 Learn More at the Jimmy Carter Presidential Library and Museum
Of course, there is also the option of learning about President Jimmy Carter while you're in the area.
The Jimmy Carter Presidential Library and Museum is a wonderful place to learn more about the life and times of this important man. As with any of the presidential libraries, everything is very well done, making it easy to take in all the new information being presented.
In addition to the museum, be sure you also check out the grounds outside, as they are very nicely manicured and provide the perfect setting for a lovely walk.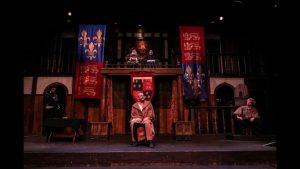 Join the Show at the Shakespeare Tavern Playhouse
In the mood to be entertained? The awesome cast at the Shakespeare Tavern Playhouse won't disappoint. These lively actors present Shakespeare's works in a fun and energetic way that will keep you engaged throughout the entire show.
In addition to some phenomenal acting, you'll be treated to traditional tavern fare before the show and a delicious dessert selection during intermission. This is the perfect place for a night out with friends!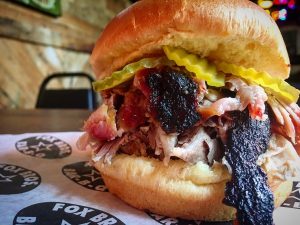 Tuck into Southern Fare
Finally, you'll want to make time for at least a couple amazing southern food eateries during your stay. After all, the south is famous for its food, and the southern food in Atlanta is some of the best out there.
Not sure where to go for some awesome Atlanta grub? Try one of the following tasty food stops:
Home Grown GA Restaurant
K & K Soul Food
The Original Chick-Fil-A
Fox Bros BBQ
As you can see, you won't run out of amazing things to experience while in Atlanta. In fact, you might just want to start planning your second trip now because this city is definitely worth two, three, or even more visits!