North Carolina
You'll Be Charmed and Entertained by Asheville
The top 10 attractions in 'The Paris of the South'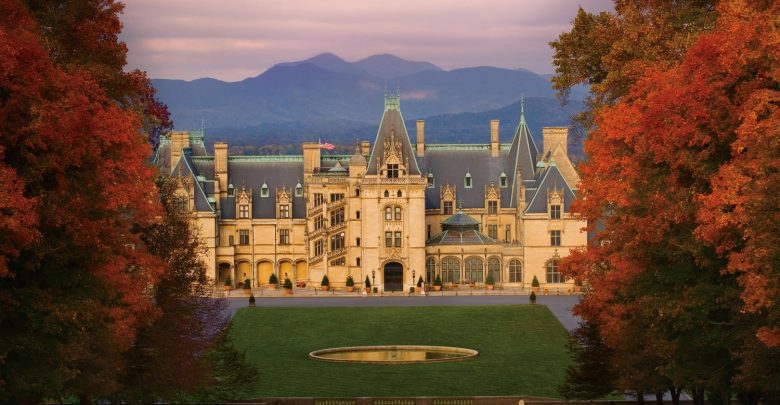 Asheville, North Carolina is a gorgeous destination in the Blue Ridge Mountains that is perfect for just about any type of getaway from a family adventure to a romantic couple's only weekend.  There are countless attractions in the area to suit any taste in vacations from delicious food, to creative arts and crafts galleries, historical destinations, and natural wonders to explore.  It is hard to narrow down a list to just 10, but these should give you a start with a variety of attractions for your visit to Asheville.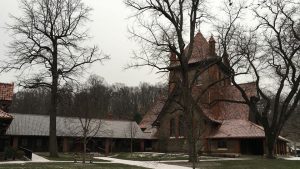 10. The Cathedral of All Souls
This beautiful and quaint Cathedral located in Biltmore Village is worth a visit.  Designed by architect Richard Morris Hunt, who also designed Biltmore House, the Cathedral of All Souls was built in 1896 by George Vanderbilt.  This is the only surviving church designed by Hunt.  The Romanesque Revival is unique and reflects the architecture used throughout the Biltmore area.  Check the Cathedral's website for hours and times it is open to the public as it is an active congregation.  While you are in Biltmore Village you will find some excellent shopping and dining options within a walkable area.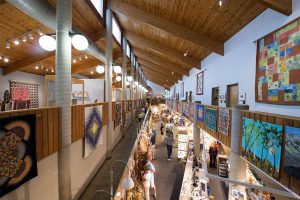 9. The Folk Art Center
The Folk Art Center is located just outside Asheville at milepost 382 on the Blue Ridge Parkway.  This is a must-stop destination for me each time I am in Asheville.  Inside you will find a gallery and museum of Appalachian Folk Art ranging from furniture to textiles to musical instruments.  There is also a shop where you can purchase beautiful handmade crafts from the region.  There is always something new to see and to add to my collection.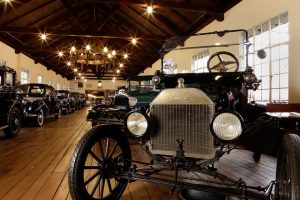 8. Grovewood Village
The Grovewood Village has an interesting history as the Weaving and Woodworking arms of Biltmore Industries.  Biltmore Industries was founded by Edith Vanderbilt and two local teachers, Eleanor Vance and Charlotte Yale to give local workers training and work.  The 11-acre property is on the National Register of Historic Places, and at the Grove Park Inn property.  Here you can visit a Car Museum, the Homespun Museum, see working artist studios, walk through the sculpture garden, and shop at the Grovewood Gallery that features works of local artists to purchase.
7. Western North Carolina Nature Center
Are you looking to learn more about the animals that call Western North Carolina home?  The Western North Carolina Nature Center is a great place to visit to see both the wild, native animals of the area, and those that have been brought in for domestication.  The Center promotes conservation and education with special events, programs, and more—check their website for the current offerings during your trip.  You can meet bears, goats, sheep, reptiles, deer and more.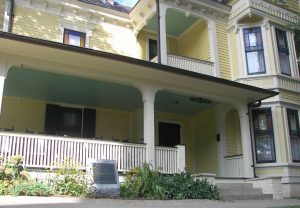 6. Thomas Wolfe Memorial
One of the greatest authors of the 20th Century, Thomas Wolfe, was inspired by his childhood years in Asheville.  Look Homeward Angel reflects his time spent in Ashville (Altamont).  You can visit the Victorian Boarding House, Old Kentucky Home, in Asheville to learn more about the author and his history here.  The home was built in the 1880s with Thomas Wolfe's mother taking over the boarding house in 1906.
5. The Grove Arcade
The Grove Arcade occupies a city block in Downtown Asheville and was once a thriving public market.  The Tudor Revival style building was constructed in 1926-1929.  Today you can visit it to study the architecture, as well as enjoying some great dining, shopping, and even some services inside.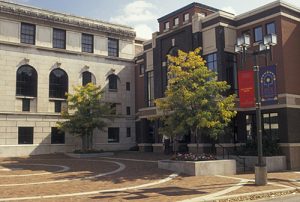 4. Pack Place
Pack Place is another great spot in Downtown Asheville, but more modern than the Grove Arcade.  Pack Place is home to three great, but very diverse museums, as well as a theater.  The Asheville Art Museum is opening in Spring 2019 in a brand new space featuring pop up exhibits and exhibits from its permanent collection of 20th and 21st-century American art focused on the Southeast and regional art.  The Colburn Earth Science Museum is home to exhibits of minerals, petrology, and fossils from the region and all over the world.  The YMI Cultural Center began in the 1890s as the Young Men's Institute serving Asheville's minority population.  Today the Center hosts special events and programs that celebrate the African American culture in the Asheville area.  Pack Place is also home to the Diana Wortham Theater, an intimate venue that hosts touring acts as well as regional arts groups for performances of music, dance, and theater.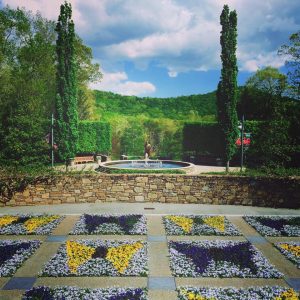 3. North Carolina Arboretum
The North Carolina Arboretum is a must-see attraction in Asheville year-round.  The 65-acre site has gardens, trails, and educations programs to interest guests of all ages.  Permanent collections like the Bonsai Collection are renowned.  My favorite time to visit is during the Christmas Holidays when the North Carolina Arboretum is transformed into a twinkling fantasy during their Winter Lights program.  Walking through the gardens is breathtaking for your whole family, and special activities for children are offered.  The event runs late November-early January, and you will want to get tickets early to guarantee you will be able to visit as it often sells out.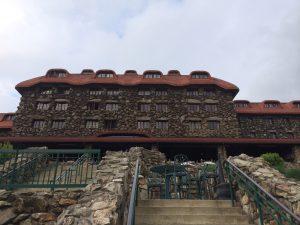 2. Grove Park Inn
Not only is the historic Grove Park Inn my favorite place to stay in Asheville, but it is also a wonderful place just to visit.  Built in 1912-1913, the historic part of the inn features amazing Arts & Crafts architecture and details.  Many famous people including Presidents have stayed here, along with literary great F. Scott Fitzgerald.  And the westward-facing views from Sunset Mountain are unbeatable.  Visit the Grove Park for great dining, their subterranean spa, or during the Christmas holidays you can view the entries in the National Gingerbread House competition on display.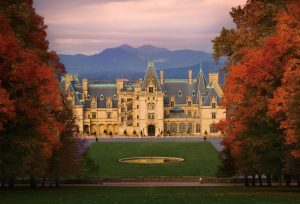 1. Biltmore Estate
The number one must-see attraction in Asheville is Biltmore Estate.  America's largest private home was built in 1889-1895 by George Vanderbilt.  Today the property encompasses the house filled with artifacts and art that is open for tours, a winery, two resorts, restaurants, and an outdoor center.  Visiting Biltmore Estate can take up multiple days if you want to take in all it has to offer.  We have enjoyed days spent touring the house, dining in the restaurants, riding bikes on the trails around the Estate, and kayaking down the French Broad River that runs through the property.  And don't forget the wine tastings at the Winery.  Some activities require or recommend advance reservations.
What are your favorite Asheville, North Carolina attractions?