Texas
Your Favorite New Restaurants in Dallas
These trendy eateries span the culinary spectrum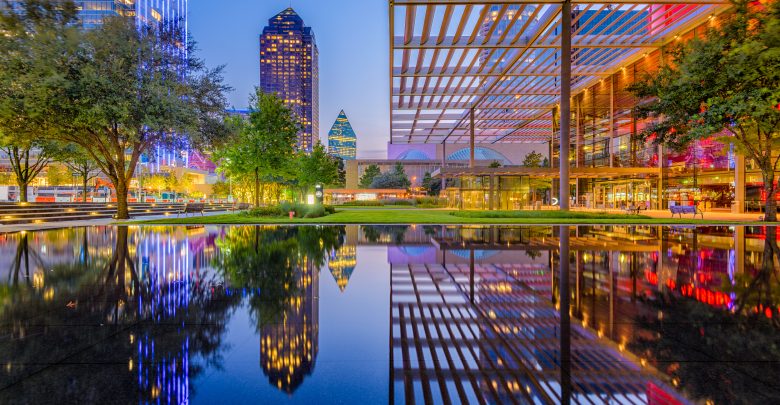 They say everything is bigger in Texas, and while that may be true of a lot of things in the Lone Star State, there are some things that are just better in Texas—but not necessarily bigger. Take some of the newest restaurants in the Dallas area. Several of them are smaller, cozy venues but their menus are big on flavor and out of this world. If you're looking for a new place to try this weekend, give one of these eateries a shot—you won't regret it!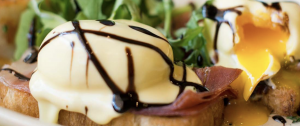 Snooze – an A.M. Eatery
Snooze is a different kind of breakfast place (they serve lunch too!). Snooze was started by two guys in Denver, Colorado, who wanted to revolutionize the morning dining experience, and they've done so very well. For breakfast, choose from offerings like shrimp and grits, breakfast tacos made with green chile hollandaise sauce, and a breakfast pot pie with homemade rosemary sausage gravy served over a puff pastry. Snooze also offers an extensive sandwich menu that includes such specialties as the B.E.A.T. Sandwich made with bacon, egg, organic arugula and tomato with bacon-tomato aioli and a delicious grilled cheese served with tomato soup, of course! They're not shy with the pancakes either—choose from pineapple upside-down pancakes, sweet potato pancakes, blueberry danish pancakes, peanut butter cup pancakes and sunburst cakes made with lemon poppyseed batter. There are also frittatas and breakfast bowls, as well as coffees, teas, lattes, cappuccinos, mochas and even morning cocktails. 5100 Belt Line Road, #824, Addison, TX 75254. Visit www.snoozeeatery.com.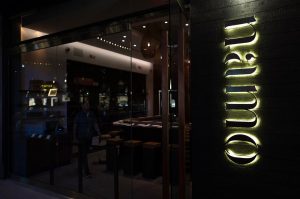 Namo
Namo is open every day at 11:00 a.m. and welcomes visitors to enjoy hand-rolled sushi and Japanese cuisine based on old-style Japanese recipes. Enjoy salmon, albacore, blue crab, shrimp and lobster handrolls and more. Namo also serves local beers, wines and sake. 3699 McKinney Avenue, #305, Dallas, TX 75204. Visit www.namosushi.com.
Macellaio
You'll find the Spanish- and Italian-inspired Macellaio in Dallas's Bishop Arts District, but you'll need to make reservations well in advance as this restaurant usually stays booked. There are about 18 seats at the bar that are open to visitors on a first-come, first-served basis. Macellaio has cornered the market on cured meats—no pun intended. Enjoy small plates and entrees of a wide variety. Choose from cured meats, spreadable meats–liver mousse, prosciutto, coppa, lonza, and capicola. Try the specialized loukanka, a cumin and garlic sausage or the Spanish stew. Macellaio also offers a full menu of just breads! 287 North Bishop Avenue, Dallas, TX 75208. Visit www.macellaiodallas.com.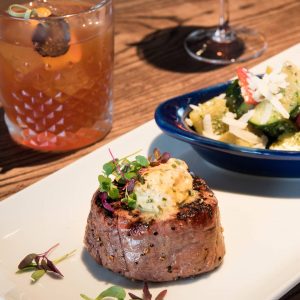 Smithy
This restaurant gets its name from the history of the building that houses it. Years ago, the building belonged to a blacksmith named Henry Potter, and "Smithy" is a tribute to him. Smithy serves lunch and dinner. For starters, enjoy the truffle fries, steak bruschetta or crab nachos—there's plenty to share. If you're watching your waistline, opt for the kale salad or the fruit and nut salad served with chicken on a bed of field greens. Then order specialties like the Hobo Dinner, which includes fresh-caught fish and fingerling potatoes. Or enjoy a ribeye steak, filet mignon and cedar salmon or the Pig and Pear sandwich made with pork belly and pear chutney. Reservations are available, and Smithy also offers complimentary valet parking. 2927 North Henderson Avenue, Dallas, TX 75206. Visit www.smithydallas.com.

Rush Bowls
Think of Rush Bowls as your go-to place for bowls anytime of the day—breakfast, lunch or dinner. Everything on Rush Bowls' menu is free of artificial sweeteners, artificial additives, MSG and artificial preservatives. The eatery offers vegan and vegetarian offers, as well as wheat-, nut-, soy-, dairy- and GMO-free options. Bring your imagination and create your own bowl with your choice of ingredients. Choose from fresh fruits like mango, pineapple, banana, blueberry, raspberry, guava and strawberry, and other items like oats, granola, whey or soy protein, honey, soy or dairy milk, fruit juice, acai, fat-free yogurt, frozen yogurt, graham crackers, house-made jellies and freshly-ground house-made peanut butter. 5331 E. Mockingbird Lane, #140, Dallas, TX 75206 (Mockingbird Station near SMU). www.rushbowls.com
[ads]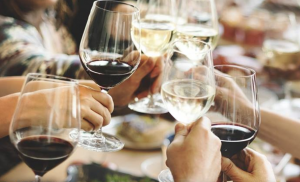 Café Izmir
Café Izmir is not new to the Dallas area, but they do have a new location downtown, and their absolutely amazing Mediterranean food warrants a mention here. Izmir's first location is still operating every night on Lower Greenville. Start with warm pita bread served with the best hummus in Texas (no, seriously!) or enjoy your pita with Mom's Russian Chicken salad made with chicken, potatoes, peas and carrots. The tabouli is great too. Next enjoy a number of entrees served with saffron rice, grilled tomatoes and a side salad—the beef tenderloin plate, the beef kabob plate, the chicken kabob plate and more. Izmir's tapas are worth the visit—try the grilled quail, grilled shrimp, cabbage rolls or lamb rolls. If you're enjoying date night, opt for the Veggie Dinner or Meat Dinner—both serve two for $50 and include some of the best items on Izmir's menu. Carnivores will enjoy the beef kabobs, chicken kabobs and lamb rolls, and veggie lovers will love the saffron rice, falafel, veggie dolma and grilled vegetables. Reservations are available. 211 North Ervay Street, Dallas, TX 75201 and 3711 Greenville Avenue, Dallas, TX 75206. Visit www.cafeizmir.com.