Massachusetts
You'll Be Smitten by the Charm and Beauty of These Bay State Hamlets
The Most Idyllic Small Towns in Massachusetts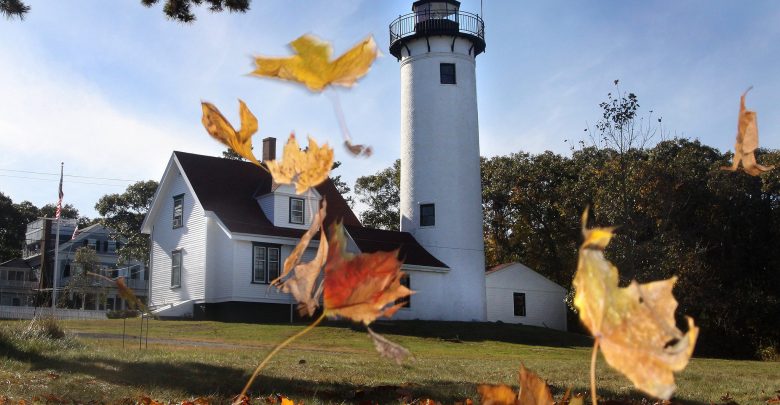 Massachusetts is such an important state with so much history and charm. But there are certain towns that stand out above the rest. These are just five of the most charming small towns in Massachusetts. I highly recommend them all.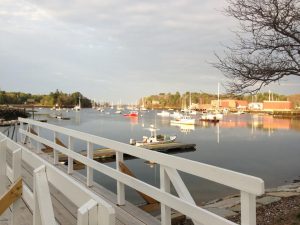 1. Manchester-by-the-Sea
The town is much less depressing than the movie, I promise. Manchester-by-the-Sea is such a charming small town on the North Shore of Boston. Its downtown is kind of like a hole in the wall. Off of 128, you drive through back streets, take a left, and suddenly you've stepped back in time to a simpler age of fishing and community. Complete with old diners and white steeple churches, Manchester-by-the-Sea is perfect for just walking around and perusing. (Check out Manchester-by-the-Book for an absolutely amazing bookshop.)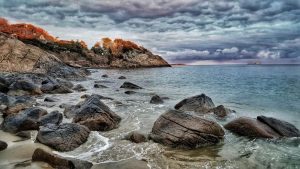 The highlight of this quaint town is Singing Beach, one of the best beaches on the North Shore. It is stunning with views of the crashing Atlantic, distant rock formations, and a lonely lighthouse on the right. Its name comes from the sand that sings underfoot! So grab a book, an ice cream from Captain Dusty's, and enjoy the sunset on Singing Beach for a wonderful time in Manchester.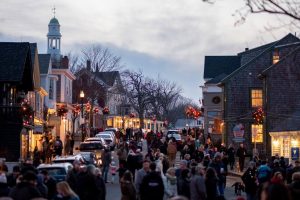 2. Rockport 
Rockport is another absolutely picture-perfect Massachusetts town. Nestled on the coast of the North Shore of Boston, Rockport is a resident and visitor favorite. This town sits on the tip of the Cape Ann peninsula, which means it is surrounded by the Atlantic on three sides. I love walking down the main drag in Rockport because I can see and hear the ocean everywhere.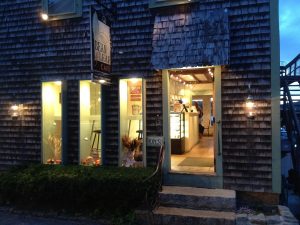 There are some amazing dining experiences in this sea town, with phenomenal fresh seafood. But some of the gems here include tiny cafes that overlook the water, like the Bean and Leaf, or Tuck's – an awesome family-run candy store. These are the details that make this town so special and charming.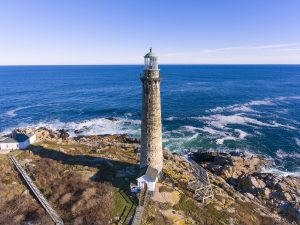 Even with those things aside, Rockport is beautiful. The buildings have been there since the beginning, which means they are worn and battered, but still strong and beautiful. They're colorful and fun, and often filled with things to discover inside. There are always boats in the harbor, bobbing peacefully.
The Cape Ann Lighthouse is always a go-to, along with Bear Skin Neck for shopping. And that little red house is pretty famous, seen in movies and artwork. Rockport was even the home for popular movie The Proposal – you can see these beautiful streets and buildings clearly!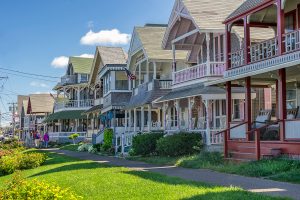 3. Oak Bluffs
I have a hard time believing that Oak Bluffs is a real town, and not a movie set or something. This Martha's Vineyard town is adorable. Originally inhabited by Native Americans, this town is steeped in history. But today it is largely a popular summer destination. I think the history keeps it special though. It still feels like a town preserved in time. It's the perfect vacation spot – which is why guests continue to go back year after year. Right on the water, you can smell the salty air everywhere you go. There are wonderful dining options and shopping galore.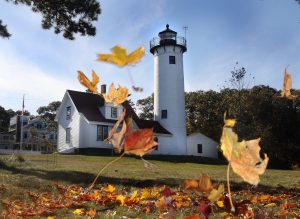 Some popular spots include Flying Horses, a historic carousel still in operation, and East Chop Lighthouse. But there are also some quirky activities like Island Alpaca Company where you can hang out with the animals! But to me, Oak Bluffs is the charming town that it is mostly because of its architecture. The buildings are called "gingerbread cottages," and it's not hard to see why. They truly look like the cookie creations. They're unique and picturesque and absolutely charming.

4. Stockbridge 
The Berkshires are famous anyway. Movies are based here, books were written here, songs reference them. For me, Stockbridge is at the heart of all of these things. It is such a charming town. One of the best parts of this town is just walking down Main Street. The buildings and storefronts and adorable, with cute little shops tucked away in alleys.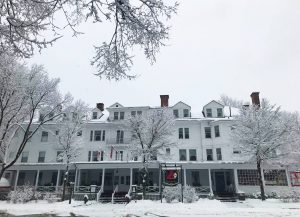 But there are also historically significant aspects of this charming getaway. The famous theologian Jonathan Edwards settled here, leading the way for a huge list of important patrons. Beloved artist Norman Rockwell was so proud of this town. He lived and loved here. One of his most famous pieces is of Main Street itself at Christmastime. The Norman Rockwell Museum is a must-do in Stockbridge. Daniel Chester French, sculptor of the Lincoln Memorial, also has a display here. One of the biggest draws for Stockbridge is the Red Lion Inn. The Red Lion has been in operation since 1773, delighting guests with its cozy lobby, tasty tavern, elegant fixtures, and cuddly cat, Norman.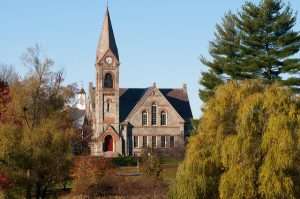 5. Amherst
Finally, on the other side of the state, Amherst is a charming little town with a lot to offer. Contrary to popular belief, Amherst is pronounced without the H, making it properly: "Am-erst." Residents take this very seriously.  Most people think of this town as its public college: UMass. But there is so much more to it than that. Western Massachusetts often gets forgotten about, but it really can be incredibly charming. It's a fantastic place for colleges, and farms, and mountains. There's a little bit of everything for everyone. And Amherst really encapsulates that.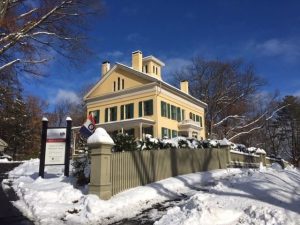 Other than its three colleges and universities, Amherst is home to gorgeous fields and farms where lots of local produce and dairy is sold. There's also plenty to do, like visit the Eric Carle Museum or Emily Dickinson Museum, or hike the Mount Holyoke State Park or Puffers Pond. Notable historical Amherst residents include Emily Dickinson, and her relatives, and Robert Frost, who taught at Amherst College and retired there.