Missouri
'Show-Me' the Best Things to Do and See in Missouri
9 great attractions across the state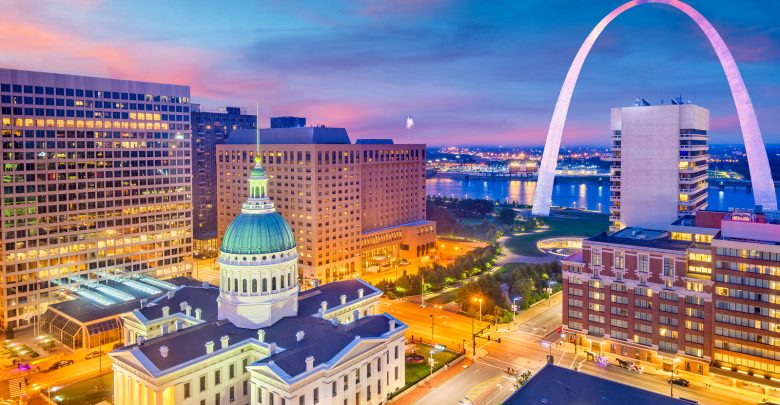 Thinking of exploring Missouri? If so, you might be wondering what to see and do during your adventures there. Fortunately for you, there are loads of amazing attractions throughout the state, and you won't be feeling bored anytime soon. In fact, the biggest challenge is likely to be picking and choosing which things to do first.
If you're having trouble choosing, don't worry. You aren't the first and you certainly won't be the last. That's why we've compiled a list of the very 9 best things to see and do in The Show-Me State.
Check out these attractions and you can rest assured you'll have a blast.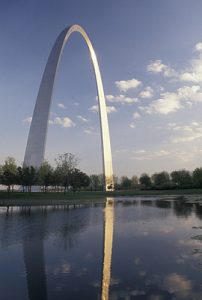 #1: Gateway Arch
For many, the very first thing that comes to mind when thinking of Missouri is St. Louis, and the first thing to come to mind when thinking about St. Louis is the Gateway Arch. This iconic landmark is pretty memorable, after all.
You may be wondering what you'd do during a visit to the Gateway Arch. Believe it or not, it's actually a super fun place to visit. There is a whole museum under the Arch which presents some history and tells the story of the landmark we have today. Of course, riding up in the arch is pretty awesome as well and offers some super beautiful views of the city.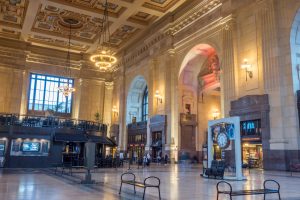 #2: Union Station
If you head across the state to Kansas City, MO, you'll find Union Station. This gorgeous train station was once a bustling transportation hub and the very heart of the city. It's still a gorgeous building today but is also now home to a number of attractions such as an awesome science museum, a free-entry model train, and train history exhibit, and some delicious food and coffee options.
Be sure to bring a camera when you visit, as you will want to take some photos of the incredible building. You'll also want to plan to spend plenty of time exploring.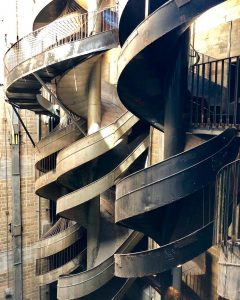 #3: City Museum
Back in St. Louis, there is also the City Museum. Honestly, this attraction is less of a museum and more of a giant playground, but you do learn quite a lot while exploring, so we'll let it slide (pun intended).
This gigantic building is filled with tunnels, slides of all sizes, and numerous climbing opportunities. One could easily become lost in the labyrinth of playgrounds here, and losing a child among them is incredibly easy, so be sure to keep an eye on little ones!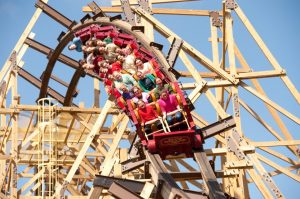 #4: Silver Dollar City
Of course, we can't leave Branson out of the mix. There is quite a lot to see and do in this super fun little town, but one of our favorite Branson attractions is Silver Dollar City. This theme park is modeled after an old pioneer town and has enough shopping, shows, and attractions to keep you busy all day long.
Be sure to ride the signature attraction, "Fire in the Hole" while you're there, and stop to see the demonstrating craftsmen. You may also want to consider visiting during Halloween or the winter holidays for an extra fun time.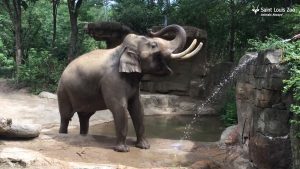 #5: St. Louis Zoo
Looking for something free to do? St. Louis Zoo is the place for you! This amazing, world-class zoo is absolutely beautiful and includes well-maintained grounds, gorgeous animal habitats, and an enormous number of animals. Best of all, however, is that this zoo is absolutely free to enter.
Make sure to see the penguin exhibit during your visit here, as it is absolutely incredible (especially on a hot day). You might also want to make time to check out the polar bear and hippo exhibits, which rival any we have seen before or since.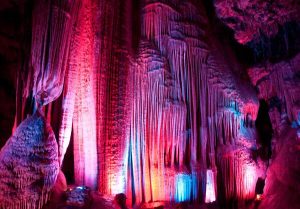 #6: Meramec Caverns
Located about an hour outside of St. Louis, Meramec Caverns is one of the most amazing natural attractions in Missouri. These incredible caverns are enormous, beautiful, and almost magical.
Guests are taken on guided tours of the cave, during which they will learn all about the history of this incredible natural underground wonderland. An underground light show is a special treat that is quite unique and should be experienced at least once.
Want to add to your day? There are plenty of other things to do on this property, including zip-lining and even panning for gold.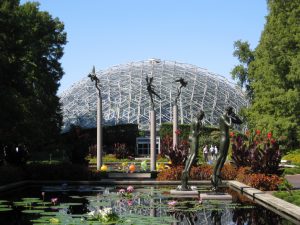 #7: Missouri Botanical Garden
Missouri Botanical Garden is also located in St. Louis. The garden features a huge variety of lovely and interesting plants. Seeing these plants up close and personal is inspiring and intriguing in such a way that a visit often leads to new projects.
The children's garden is ideal for little ones, and the Japanese garden is wonderfully peaceful. Special exhibitions keep the garden interesting even for those who visit often, and special events can be awesome learning opportunities.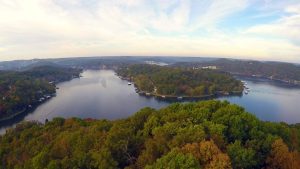 #8: Lake of the Ozarks
Lake of the Ozarks is Missouri's premier outdoor destination. Here you'll find a beautiful lake that is perfect for boating, fishing, and swimming.
Resort hotels make your stay comfortable, while camping opportunities cater to those who prefer to rough it. Attractions such as Bridal Cave and Big Surf Waterpark make your visit more exciting, and special performances add to the fun.
Of course, even just looking out at the lake or going for a walk is lovely in this gorgeous area, meaning you can have a relaxing and fun vacation all wrapped into one.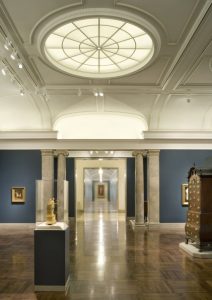 #9: The Nelson-Atkins Museum of Art
Easily the best art museum in the state, The Nelson-Atkins Museum of Art in Kansas City, MO is a wonderful place for any art lover. The outdoor sculpture garden is absolutely amazing, and the indoor galleries are both interesting and beautiful.
As is the case with the garden mentioned earlier, rotating exhibitions keep things fresh and interesting, but the permanent collections are lovely all on their own and are well worth visiting time and time again.