New York
Reuben & Cheesecake: The Five Most Amazing Delis In New York City
The best food in the world – and you can thank us later ;)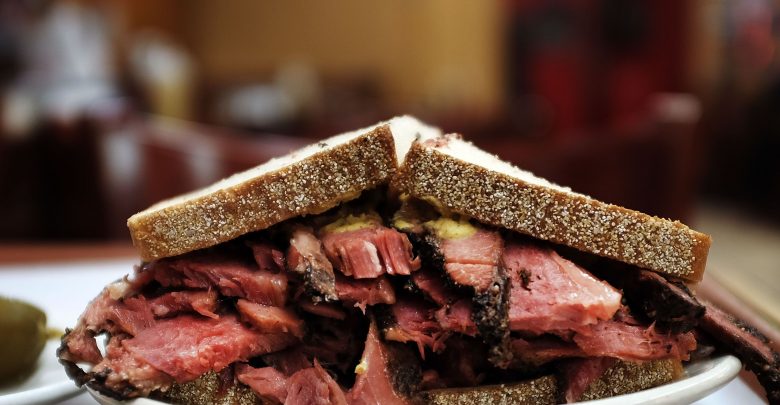 One of the most iconic vacation destinations in the world is New York, with New York City in particular. Travelers head to the Big Apple to enjoy world-class entertainment on Broadway, historical sites like the Brooklyn Bridge, modern-day marvels like Times Square, and famous museums like the Metropolitan Museum of Art. While visiting all of these places are wonderful experiences, tourists are sure to work up an appetite and there is no meal as famous in New York City as a delicious deli meal.
From locations that serve up specialty sandwiches, soups, and specialty items to imported cheeses and more, the delis of New York City are simply unbeatable. While most delis in the city are sure to offer up something delicious, there are some that are so spectacular that they have to be enjoyed on any trip to New York City. From uptown to downtown, here are the five most amazing delis to enjoy on each and every visit to New York City.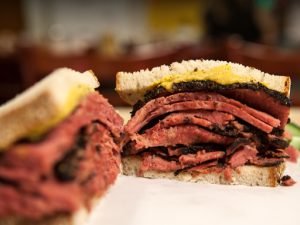 Katz's Delicatessen
When most people think of a New York City deli, one location on Houston Street immediately comes to mind. Katz's Delicatessen was established in 1888 and was originally called Iceland Brothers. When Willy Katz entered into the business, the iconic name was added and history began. Located on the Lower East Side, Katz's Delicatessen has substantially grown over the years and is still owned by the same family today. Diners who visit the iconic location can order up popular options such as Katz's Pastrami Hot Sandwich, Katz's Brisket Hot Sandwich, Round Knish, or a Half Sandwich with Matzo Ball Soup. In addition to the classics, the menu features traditional sides, salads, bagels, and more. For those who can't make it to the Big Apple anytime soon, but are craving Katz's food, their website offers items that can be shipped anywhere in the country.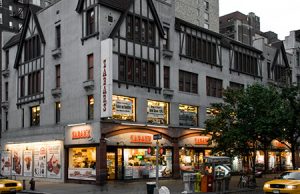 Zabars
Another classic New York eatery that has evolved over the years from deli to market can be found on Broadway and 80th taking up nearly an entire block. Zabars was founded in 1934 by a young couple who worked passionately to find the best flavors and freshest options for coffee and fish. Over the years, the location and family have continued to search for new and exciting ingredients to introduce to their menu including brie and sundried tomatoes. Today, Zabars is a bustling and busy marketplace that still looks to its roots by serving up deli options including freshly-sliced meat, smoked fish and caviar, and freshly roasted coffee.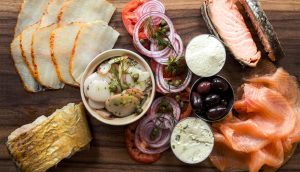 Russ & Daughters
Many native New Yorkers love to flock to another delicious deli location that has been operating for over a century. Russ & Daughters was founded in 1914 by Joel Russ shortly after immigrating here from modern-day Poland and soon began to have his daughters help him work in the store. Over the years, the popular eatery has expanded from its original location on Houston Street to Orchard Street, the Jewish Museum, and Brooklyn. Russ & Daughters has always had a focus on fish, and to this day the menu primarily features delicious options that can be served in small portions, or weights large enough to feed a crowd. Popular options to order at Russ & Daughters are Pickled Herring Filet, Sturgeon, Yellowfin Tuna, Lox Cream Cheese, Scottish Smoked Salmon, and Bagels. While the main location still serves up large quantities of food, the Russ & Daughters Café on Orchard Street specializes more in traditional deli sized meals such as the Pastrami Russ, Potato Latkes, Russ & Daughters Knishes, and Super Heebster Bagel Toast.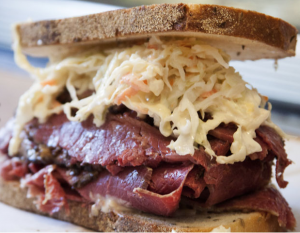 Pastrami Queen
The Upper East Side in New York City is home to plenty of delicious and beautiful eateries, including one deli that has many returning patrons. Pastrami Queen is located on 78th Street and Lexington Avenue and boasts that it serves the best pastrami anytime anywhere. Many visitors love the establishment as it overseen by a rabbi who ensures that all of the offerings are kosher. The most famous items at Pastrami Queen are the sandwiches, and it is no surprise that the favorite item is the Our World Famous Hot Pastrami. In addition, the deli specializes in other traditional and unique cuts of meat for their sandwiches such as Tip Tongue, Roast Beef, Corned Beef, and Brisket of Beef. Those who are looking to enjoy Pastrami Queen but can't make it to the location can also enjoy online ordering that will deliver hot and ready menu items in New York City.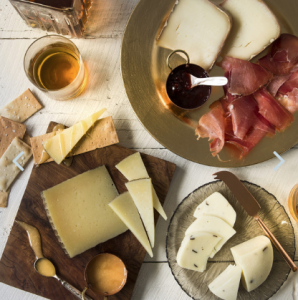 Murray's Cheese
The final deli on this list is extremely popular with both locals and tourists and can be found on charming Bleeker Street in Greenwich Village. Murray's Cheese obviously specializes in cheese, and those who visit the main shop on Bleeker or the smaller location in Grand Central can browse countless selections of cheese, meat, pantry items, gifts, and more. In addition to the amazing market feel and selection, Murray's Cheese also offers up an extensive list of classes where visitors can learn about cheese and beverage pairings including classes dedicated to specific drinks such as rose, scotch, cider, and wine. Other popular classes give individuals the chance to make their own fresh mozzarella and burrata and discuss the history of both cheeses. Murray's Cheese is definitely an amazing deli to visit in New York City, especially for cheese lovers!