Alabama
Art, Science – and Rockets! Cool Museums in the Heart of Dixie
Here are 4 museums in Alabama you should check out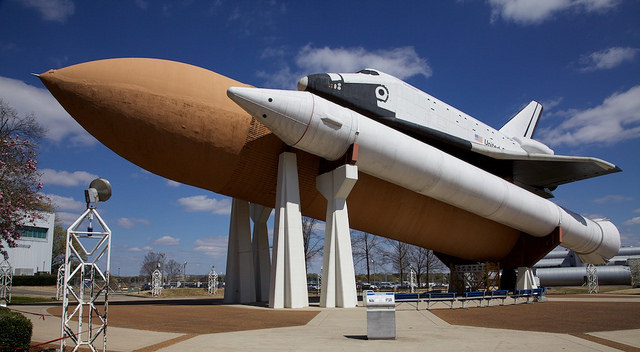 The United States is a truly magnificent country with endless places to travel thanks to its diversity in culture, climate, geography, and much more. A popular Southern state that many travelers enjoy exploring is Alabama which officially became the twenty-second state in the union in 1819. With the perfect combination of coastal beaches on the Gulf of Mexico, the Appalachian Mountains in the north, and plains in the middle that lead to the Mississippi River, Alabama is home to many different climates and geographies that lead to amazing travel destinations to explore. In addition to its natural beauty, Alabama is home to much history including the Civil Rights Movement. All of this history and culture has led to the creation of many museums in the state that are so amazing they should not be missed. From science and art to a historical focus, here are four museums in Alabama that travelers should definitely plan on enjoying hen spending time in the state.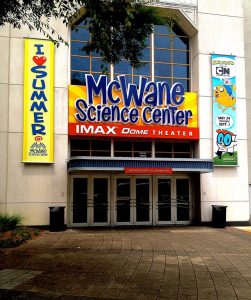 McWane Science Center
Birmingham, Alabama is one of the most popular destinations in the state thanks to its vast array of activities for travelers of all ages to explore. One popular location is the McWane Science Center which focuses on creating wonder and curiosity in visitors of all ages through hands-on experiences, exploration, and fun. Visitors will be sure to plan on spending hours on end in the McWane Science Center in order to see all there is to see including exhibits such as the Shark & Ray Touch Tank, Aquascape Theater, Bubble Room, Imax Dome, Rushton Theater, Itty Bitty Magic City, Alabama Dinosaurs, Science on a Sphere, and Sea Monsters. In addition to the interactive and educational exhibits and activities, visitors to the McWane Science Center can also enjoy special events such as birthday parties and overnight stays inside the museum with special activities and adventures. No visit to Birmingham is complete without a stop at this wonderful museum which is sure to fascinate and entertain individuals of all ages!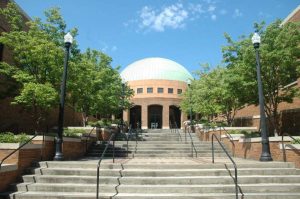 Birmingham Civil Rights Institute
Birmingham is also such an important city in both Alabama and the United States thanks to the many important moments of the Civil Rights Movement that occurred within the city limits. The Birmingham Civil Rights Institute is an amazing location to visit which celebrates the history, struggles, and victories of the Civil Rights Movement today. The location's goal is to teach every generation about the importance of the movement by exploring its history and lasting effects in the present. Nestled in the city's Civil Rights District, the institute is housed in a beautiful building designed by Max Bond and features permanent exhibits such as the Confrontation Gallery, Barriers Gallery, Movement Gallery, and Human Rights Gallery in addition to special exhibits such as the Odessa Woolfolk Gallery, Selma-to-Montgomery, Courage Under Fire, Elder Grace, and Living in Limbo. The Birmingham Civil Rights Institute also features special events throughout the year such as guest lectures and more that make it a must-visit location for those traveling to Alabama.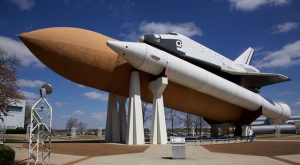 U.S. Space & Rocket Center
Huntsville, Alabama is home to another wonderful museum that sees many visitors each year thanks to its unique focus on space and space travel. The U.S. Space & Rocket Center began in the 1950s when Dr. Wernher von Braun and a team of scientists began to research and design of space travel into the main focus of the area. Located on One Tranquility Base, the center features amazing exhibits designed to help visitors understand the history and development of space travel including current exhibits such as the Apollo which explores all documented travel to the moon. In addition to the exhibits, visitors to the U.S. Space & Rocket Center can also enjoy the National Geographic Theater, Intuitive Planetarium, workshops, simulators, and even an in house biergarten. With so much to do and see, any traveler who finds themselves near Huntsville should definitely plan on spending at least an afternoon at the incredible U.S. Space & Rocket Center.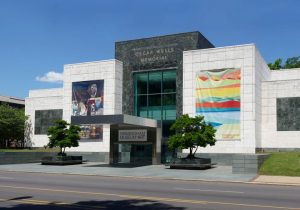 Birmingham Museum of Art
The final museum that all travelers in Alabama have to make time to visit is also found in the city of Birmingham. The Birmingham Museum of Art was founded in 1951 and constructed in 1959 and has seen additions and renovations over the years that have led to the current collection housing more than twenty-five thousands of artifacts and artwork. With such a wide array of art featuring different historical eras, styles, and more, the museum is home to many different exhibits for visitors to enjoy including Embodying Faith: Imagining Jesus Through the Ages, Beyond Tradition: Contemporary Japanese Ceramics, Ways of Seeing: An Exploration of Line, and Ways of Seeing: Fashion. The Birmingham Museum of Art also features many special events such as Art on the Rocks which features live music, a studio school, and summer art camp. No visit to Birmingham is complete without exploring this amazing museum!