Pennsylvania
You Can Learn a Lot in Pennsylvania
8 museums you should make time for across the Keystone State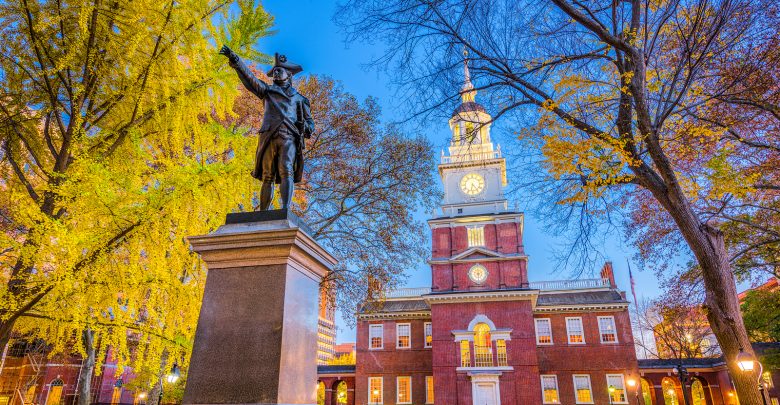 We love Pennsylvania! We just can't get enough of the beautiful farmlands dotted with big, historic cities, and don't even get us started on all the amazing factory tours this awesome state has to offer. That said, one thing many people don't even think about when visiting Pennsylvania are all the incredible museums in the state.
That's right, Pennsylvania is full of amazing and interesting museums that'll turn your trip through the state into an educational experience like none other.
Of course, you'll first need to seek out those museums and decide which ones are best for you. Below are some of our favorites. By choosing from this list, you can be sure to have a great time.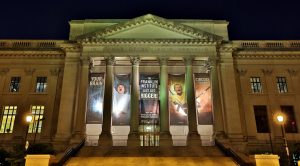 #1: The Franklin Institute
One of the better-known museums in the state, The Franklin Institute is well worth a visit. This amazing science center has something fun and interesting for guests of all ages. From the human body room that gives guests an opportunity to climb through a giant heart model to the awesome antique train engine, the variety of exhibits here is astounding.
On top of some seriously awesome exhibits, the museum also has some really great staff. This is perfect for those who have lots of questions, as the staff is more than happy to chat and provide extra information about any of the exhibits. Also, be sure to keep an eye out for staff demonstrations such as dissections and super interesting talks.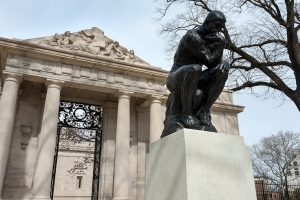 #2: Philadelphia Museum of Art
Looking for some awesome art? The Philadelphia Museum of Art is a world-class art museum that visitors to the area simply must-see. The museum has an astounding collection of permanent pieces and also rotates some amazing temporary exhibits through its halls.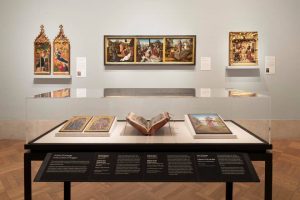 Those who wish to make their visit extra interesting will likely enjoy one of the many special events put on by the museum. These include yoga classes, music programs, children's art classes, and more.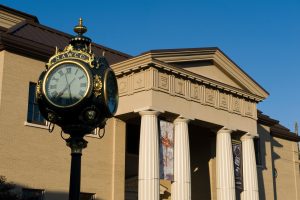 #3: National Watch and Clock Museum
A much smaller yet equally interesting attraction, the National Watch and Clock Museum is truly a hidden gem. This amazing place is located in Columbia, PA and is well worth driving a bit out of your way for.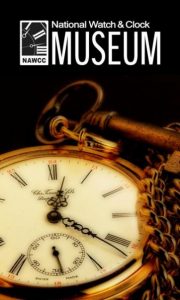 Here you'll walk through exhibits that tell the entire history of human timekeeping. This is a super fascinating subject, and one most people don't ever really stop to think about. The museum features a number of antique timekeeping devices, and even gives kids the opportunity to make some paper versions of these devices.
As you wander into the exhibits on more modern times, you'll be treated to an enormous number of clocks and watches unlike any you've ever seen. Cuckoo clocks line the walls and put on little shows once in a while, and the many watches displayed are super fun to look at. One station discusses the complex art of making watches, which is surprisingly interesting, and the world's most elaborate cuckoo clock presents an unbelievable show every hour.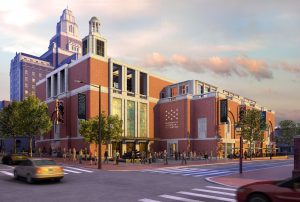 #4: Museum of the American Revolution
Most people are aware that Philadelphia played a huge role in our nation's history, and was particularly involved in the Revolutionary War. For this reason, it only makes sense that an awesome museum about this war would exist here.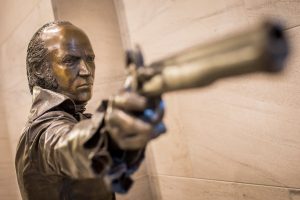 Read about the war from various points of view and really get a feel for what it must've been like for those involved. Climb aboard a replica warship, watch intriguing videos, and explore room after room of amazing history in this lovely and engaging museum.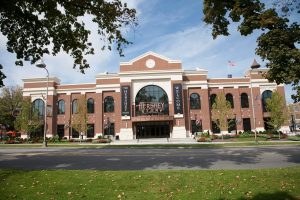 #5: The Hershey Story
The town of Hershey, Pennsylvania is more than just a tourist destination. This town was and is home to hundreds. It is a reflection of the man who founded the town, and the love and care he had for the place can be seen around every corner. This man was Milton Hershey, a clever gentleman who gave us chocolate as we know it today, among many other amazing accomplishments.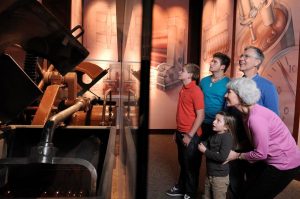 The Hershey Story is a wonderful museum that follows the life and times of Mr. Hershey. It goes into great detail and really paints a picture for guests of who Milton Hershey was: a kind and generous chocolateer with some seriously amazing ideas. It gives visitors a chance to see the chocolate-making process and helps them understand the history of chocolate in America.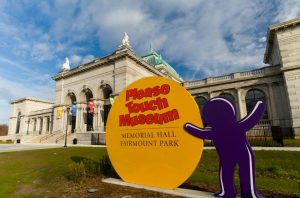 #6: Please Touch Museum
Have you ever been to a museum where all you wanted to do was touch the exhibits, but you weren't allowed? If you're a kid, the answer is almost certainly a resounding, "Yes!" Well lucky for you, there is the Please Touch Museum.
This museum was created by the Franklin Institute with children in mind. That said, even grown adults find themselves enjoying all of the fabulous hands-on exhibits. Just as the name suggests, you can touch, poke, or pat anything in this museum, and every single exhibit offers opportunities for visitors to learn through play.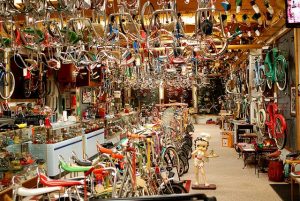 #7: Bicycle Heaven
An oddly niche yet no less amazing museum is Bicycle Heaven in Pittsburgh. Here you'll find an enormous collection of bicycles of all shapes and sizes. From antique bikes from the 1890s to fun retro bikes from the '70s to completely modern yet totally unusual bikes, there is something from every decade of the past 120+ years.
On top of all the really cool antique and vintage bicycles, there are also some famous bikes such as…
The one that belonged to Pee Wee Herman.
A four-person bike that was ridden by The Monkeys.
The world's fastest bike which was made in 1980.
A "butt-powered" bike.
Two bikes that sat next to a tree for so long that the plant grew right into them!
Pretty much any bike you could ever hope to find is in this quirky museum, and considering it is a free attraction, there is no reason not to stop by.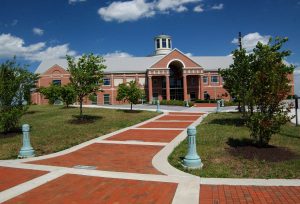 #8: The National Civil War Museum
The National Civil War Museum in Harrisburg claims to be "The only museum in the United States to present a balanced, unbiased look at the Civil War." We haven't been to every Civil War museum to know if this is true or not, but we will say that this museum is fabulous.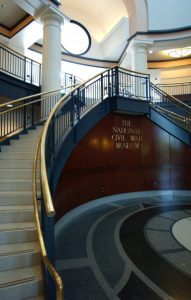 The museum starts at the very beginning—a good 100 years before the war—and continues to progress through the end of the war. Everything is extremely well presented, and there is a ton of information available to those who wish to absorb it.
That said, it is fairly easy to skim in case you're less interested in the details and more interested in the bigger picture.