Wisconsin
You Won't Find a More Fun Atmosphere Anywhere
The top ten things to do in Madison, Wisconsin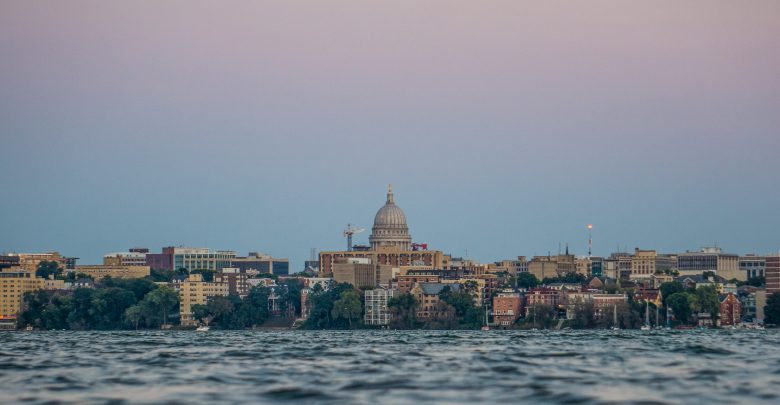 Madison, Wisconsin is one of the most exciting cities in the Midwest. It's not only an active college town, but full of hip and diverse people with an artsy and upscale feel and plenty to do. Both the downtown area and the University of Wisconsin-Madison campus are built in the center of town on an isthmus between Lake Mendota and Monona, so in addition to nature, museums and sporting events, you can enjoy beautiful views of the water.
There's a ton to do in Madison, but here are the top ten things to experience when you're in town: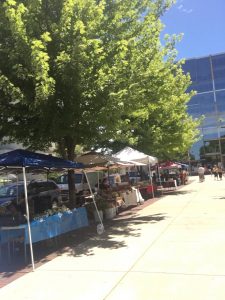 Farmers Market on the Square
This seasonal farmers market is like no other. From April to October, Saturday mornings draw a huge crowd to the downtown area of those looking for fresh finds. This market fills all four streets of the capitol square and it's the perfect way to spend a Saturday morning. Vendors offer seasonal farm fresh vegetables but you can also pick up fresh Wisconsin cheese curds, freshly made bread and pastries, local sausage, fresh flowers, dog treats and jarred specialties like syrup, honey, and jams. Be sure to get there early for the best selection of items.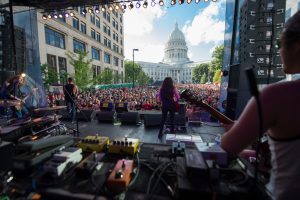 Concerts on the Square
Also found on the Capitol Square, the Concerts on the Square are free to the public and are and a great way to enjoy a beautiful summer evening outside. Held on Wednesday nights in June and July, set up your blanket or chairs on the lawn, bring your picnic dinner and favorite beverage and enjoy the sounds of the Wisconsin Chamber Orchestra.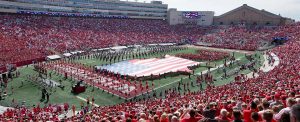 Attend a Badger sporting event
Madison is home to the University of Wisconsin-Madison and the many sporting events the campus has to offer. Take in a football game at the one-hundred-year-old Camp Randall Stadium (and be sure to be a part of the pre-event tailgating!) or a hockey or basketball game at the newer Kohl Center. The fun and spirit are contagious at these events and you'll find yourself singing along to the Badger songs and chats in no time. Go Badgers!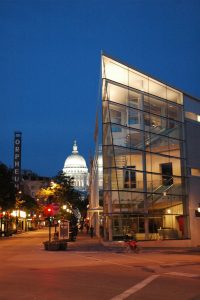 Experience State Street
State Street is an offshoot from the Capitol Square connecting the capitol area with the UW-Madison campus. The best part is that the street is meant for pedestrian traffic only – no cars allowed. You'll enjoy strolling from one end to the other to take in the eclectic and unique offerings. On State Street you'll find restaurants of all types, a theater, shops in all varieties and the huge campus book store on the university end.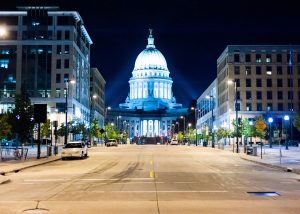 Visit the Capitol
The Wisconsin State Capitol is the central focal point in town and set in the heart of the city. It's open daily for free tours so that all may enjoy it. Learn about the workings of the Wisconsin state government, how the site came to be and experience the history of Wisconsin. This beautiful and historic building features marble floors and structures, intricate woodwork, historical artwork and dome murals. While on a tour, don't miss the sixth-floor museum and observation deck for scenic views of the lakes and city.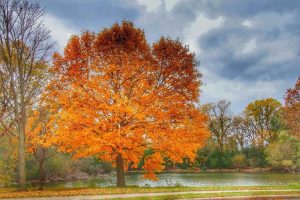 Explore the Arboretum
The University of Wisconsin Arboretum is 1,200 acres of land in the center of town set aside on the shores of Lake Wingra for learning and exploration. Enjoy this recreation area and its natural surroundings all year round with one of their nature events or on their 20 miles of hiking trails, bike trails, cross country ski and snowshoe trails. This land is home to many species of birds, mammals and amphibians, so take in some birdwatching or enjoy a walk among the animals. Visit their Visitor Center for trail maps and information before you set out or just enjoy the drive through the lake land.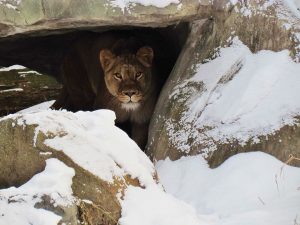 Henry Vilas Zoo
Also on the shores of Lake Wingra, this local zoo is city run and free for all to enjoy. Their numerous animal exhibits include polar bears, penguins, camels, badgers, lemurs, buffalo, giraffe and tigers. When you get hungry, stop and enjoy a meal at the Glacier Grille where you can watch the polar bears through large glass windows while you eat.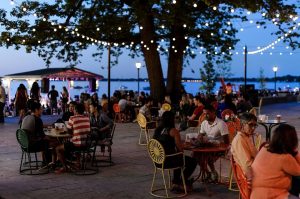 Enjoy time on the Terrace
The Terrace is part of the Memorial Union on the Campus of UW-Madison, but is located on Lake Mendota and open to all. Their trademark yellow, green and orange chairs will welcome you to sit and stay for a while. Enjoy beautiful lakeside views while listening to music or take a walk down the lakeshore in the fall or spring. Grab a beer and brat from Der Rathskeller, pizza at Strada or a meal from one of the outside booths and enjoy it in an inviting atmosphere. Before you bask in the summer sun, an ice cream from the Daily Scoop will hit the spot.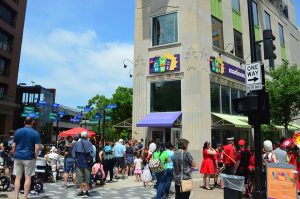 Madison Children's Museum
Located on the Capitol Square, this is the perfect place to let your kids learn and play. Enjoy their multiple exhibits about ice cream, architecture, Star Trek and many others or participate in one of their many special events. Let your kids find their creative side in the art studio or learn hands-on in the log cabin. Kids will even have the chance to meet and feed the animals!

Enjoy a meal at hip, upscale and unique choices around town
Madison hosts a number of eateries, certain to appeal to all types of appetites. Try Naples 15 or Pig in a Fur Coat for an excellent and upscale dining experience. Or while on State Street, grab a burger or brat at State Street Brats or eat healthy at Salads UP.  For local choices, wait in line for the best pancakes at Mickie's Dairy Bar or grab a fish fry or burger at Oak Crest Tavern. The choices for a good meal are plentiful and unique – you won't be disappointed!
Whether you're here for a day or a week, you won't be short on fun and entertainment when you visit Madison, Wisconsin!