Washington
You Will Be Awestruck by These Emerald State Sights
8 places you should plan to see this year in Washington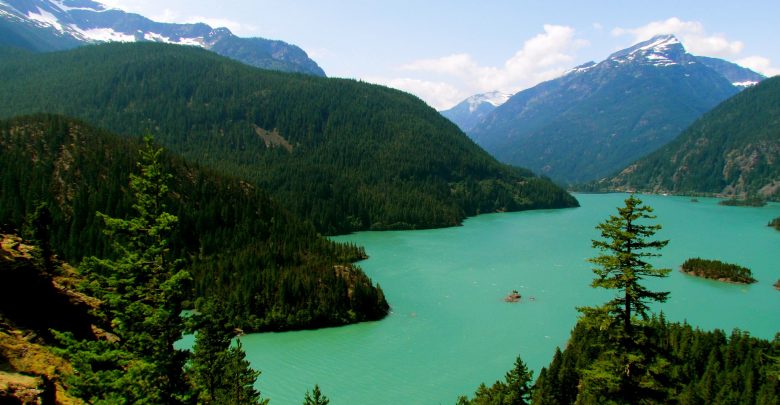 Washington is a gorgeous state. If you live here, you're probably well aware of this fact. However, that doesn't mean you necessarily take advantage of the fact that you have so much beauty around you. In fact, many Washington residents rarely leave their hometowns. This means they're missing out on some of the most amazing places on earth.
For this reason, we encourage you to get out of your house and start exploring your home state of Washington this year. There are many wonderful things to see and do, and this list will help get you started.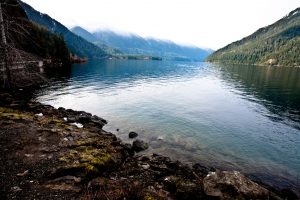 #1: Olympic National Park
Washington has a number of amazing national parks. Among these is Olympic National Park. This fantastic park is absolutely gorgeous and worth visiting over and over again.
This park covers several different ecosystems, meaning there are tons to explore. Whether you want to explore the beautiful Pacific coastline, hike up a mountain, or journey into the old-growth forests, this is the park for you.
Most people spend more than one day in this park, so be aware of that going in. Camping is available on site if you wish to stay, or you can stay in one of the park's lodges.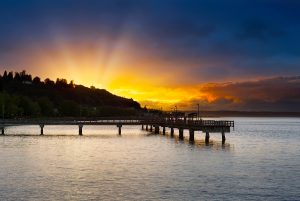 #2: Tacoma
Tacoma is a wonderful place to visit no matter what you do there. That said, there are some attractions that are better than others. First, we highly recommend spending at least one day at Point Defiance Park. This lovely park is the perfect place for a walk or a picnic, but also boasts a number of other amazing things to see and do. For instance, Point Defiance Zoo and Aquarium is one of the best attractions in Tacoma, the rose garden is beautiful, and the boardwalk is always tons of fun. Best of all is the stand of old-growth forest that is so very lovely to experience.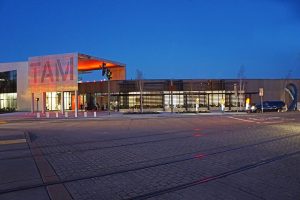 Another perfect Tacoma attraction is the Tacoma Art Museum, which is known for its Dale Chihuly collection. Of course, we also love the Museum of Glass and LeMay – America's Car Museum.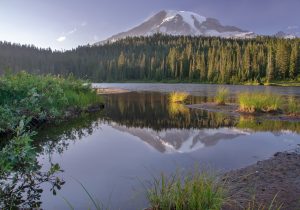 #3: Mount Rainier National Park
Mount Rainier is a huge active volcano, and at 14,410 feet above sea level it is a noteworthy part of the Washington landscape. Honestly, we'd even go so far as to say this is a must-see landmark for anyone who spends any time at all in Washington state, so if you haven't seen it yet, it's high time you did.
This gorgeous peak is located in Mountain Rainier National Park, meaning you can park and visit for a day or stay overnight in one of the park's campgrounds. Be sure to bring your hiking gear, as there are plenty of great hiking opportunities. Additionally, you'll want to be prepared for plenty of snow should you choose to visit in winter.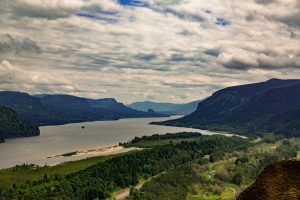 #4: Columbia River Gorge National Scenic Area
Looking for more natural beauty? Columbia River Gorge National Scenic Area will not disappoint. This incredible natural wonderland provides visitors with some seriously amazing vistas.
The gorge is caused by the Columbia River which cuts through the Cascade Mountains. It is full of natural and local history, and provides for many unique and amazing educational opportunities.
The park was put into place to protect the gorge, and based on the beauty here, we'd say they did an excellent job. They have also done a good job of providing guests with everything they need to have a fabulous time.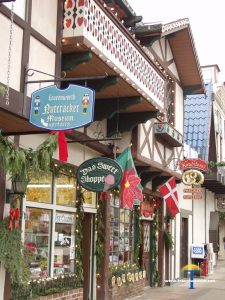 #5: Leavenworth
If adorable towns are your thing, Leavenworth will be like a dream come true. This cute little Bavarian-style mountain town is full of alpine-style buildings that give the area a magical fairytale vibe. German beer is served at several local establishments, and the nutcracker museum adds to the charm of the place.
Of course, the fact that this town serves as a gateway to many of the ski resorts of the Cascade Mountains is also wonderful, as it helps bring traffic through, keeping the town alive and bustling.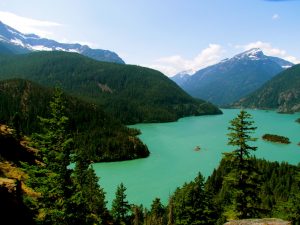 #6: North Cascades National Park
Speaking of the Cascades, you will definitely want to take plenty of time to really enjoy this incredible mountain range. While some of the areas mentioned above will allow you to do this to some extent, none do it quite so well as North Cascades National Park.
Pack a bag and spend a day or two in this amazing natural area. Hike to the glacial peaks of the Cascade Mountains and listen for the cascading waters which gave the mountains their name. Spend a night under the stars or take some time to fish in the crystal clear waters the park has to offer. Whatever you do, you'll be happy you took the time to see this climate-sensitive area as it is today.
#7: Seattle
Those looking for more city fun are sure to love Seattle. This is the city everyone thinks of when they think about Washington, and that's for good reason. Seattle is chock-full of incredible things to see, do, and eat.
Some of the best Seattle attractions include the Space Needle, The Museum of Flight, and the Museum of Pop Culture. We also love Chihuly Glass and Garden. Additionally, kids love that this city has some seriously amazing playgrounds, and grownups adore the coffee scene.
Spending some time in Seattle should be high on your Washington to-do list, especially if you've never been.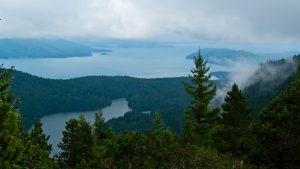 #8: San Juan Islands
Finally, we must mention the San Juan Islands. Here you'll find some of the best whale watching in the state, as well as an enormous amount of beautiful nature. Mountain climbing, kayaking, and biking are all popular activities here, and when you see the beautiful landscapes you'll understand why.
Of course, getting to the Islands requires a boat or plane ride, making this an even more secluded and magical place.