Ohio
Art, Roller Coasters, and Rock 'n' Roll
5 Must-See Attractions in Ohio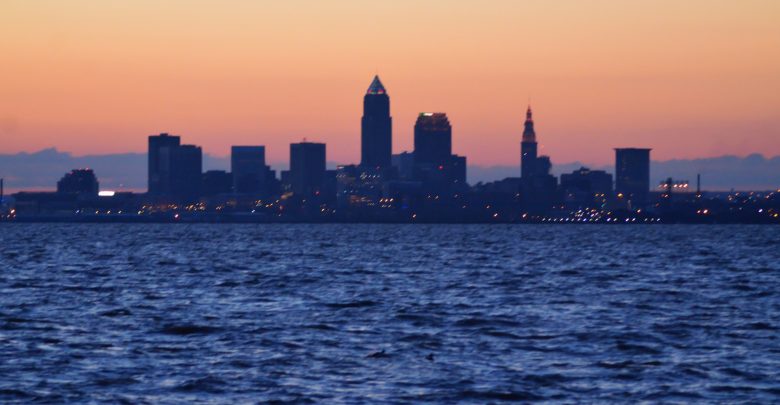 Ohio became the seventeenth state to join the union on March 1, 1803. Nearly 12 million people live in the Buckeye State, which is also known as the "Mother of Modern Presidents," as it is the birthplace of seven United States Presidents—not to mention 24 astronauts! Ohio is home to the Cincinnati Bengals, the Cleveland Browns, the Cincinnati Reds, and the Cleveland Indians. But it's also home to some of the country's most exciting attractions. Here's a look at five of them.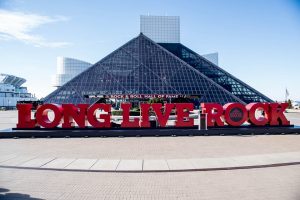 Rock 'n' Roll Hall of Fame
The Rock 'n' Roll Hall of Fame is located in the city of Cleveland and is open daily from 10:00 a.m. to 5:30 p.m., except for Wednesdays when it stays open until 9:00 p.m. The Rock 'n' Roll Hall of Fame is a celebration of, and tribute to, all things rock 'n' roll, musicians and more.

Current exhibits include "Stay Tuned: Rock on TV" and the "Class of 2018," which features the hall's newest inductees: Bon Jovi, the Cars, Dire Straits, Nina Simone, the Moody Blues and more. Other exhibits include "Summer of Love Turns 50," which takes a look back at the 1967 Summer of Love, "Part of the Machine: Rock and Pinball," featuring a collection of unique pinball machines and "Something Going On: the Jeff Rusnak Photo Exhibit." Other permanent collections are located in the museum as well.
General admission is $26 for adults, $24 for seniors 65 and better, $16 for youth ages 6 to 12 and free for children ages 5 and under. For more information, visit www.rockhall.com. Find the Rock 'n' Roll Hall of Fame at 1100 Rock and Roll Boulevard in Cleveland.

Cedar Point Amusement Park
If you're looking for a "thrilling" good time in Ohio, head to Sandusky for a day (or two) of fun at Cedar Point Amusement Park. Open since 1870, it's the second oldest operating amusement park in the country—and that's just one of its many accolades! It's also the most visited seasonal amusement park in the country and received the Golden Ticket Award for "Best Amusement Park in the World" by the publication Amusement Today for 16 consecutive years, from 1997 to 2013. Several of the park's buildings are listed on the National Register of Historic Places.

Cedar Point boasts more than 70 rides, including 17 coasters—six of which stand 20 stories high or taller! One of the park's most popular coasters—the Steel Vengeance—is the tallest, fastest and longest hybrid coaster on earth. It stands 205 feet tall, has a track that's 5,740 feet long and rushes brave coaster junkies through the experience at speeds of up to 74 miles per hour! If you and your crew relish the thrill of roller coasters, the Steel Vengeance is for you. You'll drop 200 feet at a 90-degree angle and enjoy four separate head-over-heel inversions! It's definitely not for the faint of heart!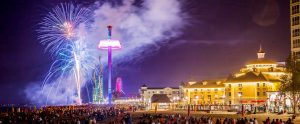 Cedar Point also has on-property resorts like Hotel Breakers, a beachfront resort with nearly 670 guest rooms and suites. RV hook-ups are available at Camper Village, and Cedar Point also has a marina on-site. The park opens for limited hours in May and then stays open June through August with limited hours of operation in September and October. Season passes are available, as are daily tickets, two-day passes and two-park combo tickets (for Cedar Point and Kings' Island Amusement Parks.) Parking starts at $20 per day. For information about specific park hours and ticket pricing, visit www.cedarpoint.com.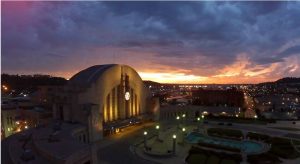 Cincinnati Museum Center
The Cincinnati Museum Center is open daily from 10:00 a.m. to 5:00 p.m. and is an entertaining, educational and interactive resource for the Cincinnati area and for visitors to the museum. The center offers Spring Break camps as well as summer camps.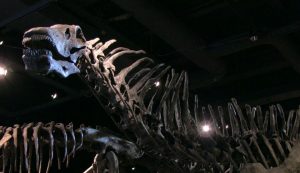 The center consists of the Cincinnati Historic Museum, the Museum of Natural History and Science, the Robert D. Lindner Omnimax Theater and the Duke Energy Children's Museum.
Current special events and exhibits include an Omnimax presentation entitled "Volcanoes: The Fires of Creation," the "A Year on the Edge" exhibit and the "Egypt: The Time of Pharaohs" exhibit. Admission pricing is based on age and on which exhibits you choose to experience. Combination admission is available for guests who want to enjoy multiple exhibits and experiences. For more information, call the museum's ticket office at (513) 287-7001 or (800) 733-2077. You can also visit the center's website at www.cincymuseum.org.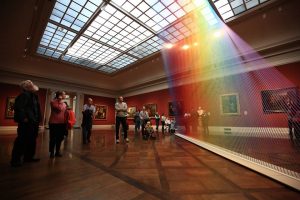 Toledo Museum of Art
Founded in 1901, the Toledo Museum of Art has been serving the community and guests of the museum for almost 120 years. The museum has permanent exhibits and collections, as well as special exhibits and events. Current special offerings include the art of Katherine Gray and "Expanded Views: Native American Art in Focus." The museum also offers art classes in a variety of media for all ages and glassblowing classes as well.

Admission to the Toledo Museum of Art is always free. Special events and exhibits may require the purchase of an event ticket. Guests of the museum can enjoy guided tours of the museum, as well as a café and a coffee bar on-site. Visit the museum on Tuesdays and Wednesdays from 10:00 a.m. to 4:00 p.m., on Thursdays and Fridays from 10:00 a.m. to 9:00 p.m., on Saturdays from 10:00 a.m. to 5:00 p.m. and on Sundays from noon to 5:00 p.m. To learn more about the museum, visit www.toledomuseum.org or call (419) 255-8000.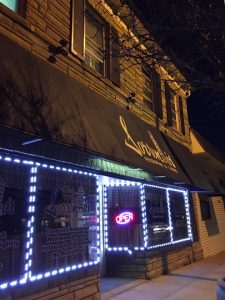 Sorrento's Italian Restaurant
One of Cincinnati's most legendary and popular restaurants is located on Reading Road. It's called Sorrento's, and if you're headed to the Queen City anytime soon, you'll want to make plans to stop in and enjoy some of the famed eatery's Italian and American classics. The menu includes favorites like Italian appetizers, steaks, veal, ravioli, mostaccioli, lasagna, manicotti, fettuccine with chicken or vegetables, hoagies, pizzas, soups, salads, seafood and more.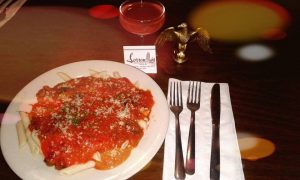 The building that houses Sorrento's was once one of the town's general stores. It later became a restaurant called Brinkman's, and in the 1940s, it was Uncle Bulgie's BBQ and Steak House. But in the mid-1960s, the tradition of Sorrento's was born in the space, and it's been a staple of Cincinnati ever since. The environment is one of nostalgia and comfort—unless you choose to sit in the "Clown Room," where—you guessed it—the walls are lined with framed photos of clowns. (Hmm.)
Sorrento's doubles as Cincinnati's only remaining original piano bar. For information or to make a reservation, call (513) 257-9216. Sorrento's is only open on Thursday, Friday and Saturday evenings from 4:00 to 10:00 p.m., but what it lacks in its hours of operation, it makes up for with the quality of service, a fun atmosphere, and delicious entrees!