Michigan
This Event in Michigan is Absolutely Amazing
Why you have to see the Tulip Festival in Holland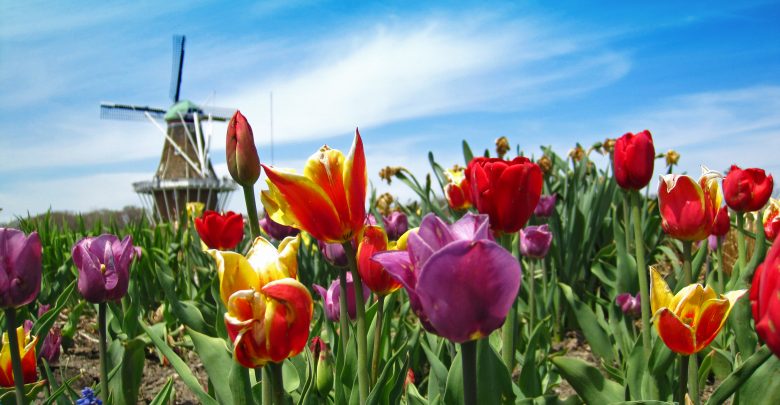 Nestled in southeast Michigan is a little town called Holland. As you might imagine, Holland is full of Dutch culture and is absolutely adorable. However, the thing this place is most known for is their annual tulip festival, which they call Tulip Time.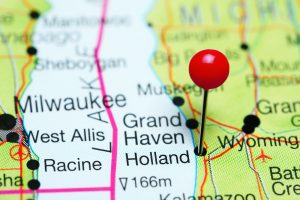 This festival occurs in mid-May each year and is a huge event that everybody in Holland and the surrounding areas makes a point of attending. Not only that, people from all around the country—and in some cases even the world—come to see this popular event. Tulip Time has been named the "Best Flower Festival in the US", the "Best Small Town Festival in the US", and even received the 2017 "Tulip Festival of the Year" award.
Wondering what makes this festival so wonderful and why you should make a point of attending it? Read on!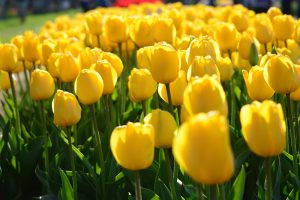 Tradition
First of all, we simply must address the incredible tradition this festival carries on. The Tulip Time event has been around for 90 years straight. That is an incredibly long time for a small-town festival to stick around, and that must mean it's something worth keeping.
Besides that, many of the events that happen during the festival are just as old as the festival itself, meaning attending Tulip Time is a great way to help preserve tradition.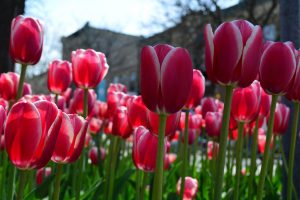 Beauty
It's hard to imagine a world without flowers. They perfectly compliment the green grasses of spring, and naturally brighten every place they grow. This is especially true of the colorful tulip, which also happens to be a perennial, returning year after year.
This flower's great beauty and reliability are a great reason to celebrate, and by attending Tulip Time Festival, you will have an opportunity to be surrounded by this gorgeous flower, filling the festival days with a beauty like no other.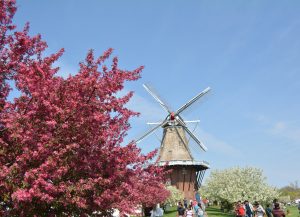 Lovely Weather
The downfall of many festivals is, unfortunately, weather. A super hot and sunny day or a cold and windy one can quickly move an otherwise excellent festival to the bottom of the list of things we'd like to do.
One of the best things about the Tulip Time Festival is the fact that the weather at this event tends to be wonderful. The average highs usually hover somewhere near 65 or 70 degrees (F), making for perfect outdoor weather.
While there can be rain during the festival, it rarely ruins the day, and the festival provides plenty of indoor fun in case of rain.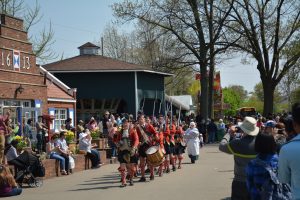 Tons of Entertainment
From traditional Dutch dancing to amazing dinner music shows, this festival doesn't fail to entertain audiences of all ages. In addition to plenty of live performances of all kinds, the festival also offers entertainment in the form of a carnival complete with rides, arts and crafts shows, and much more. Nobody who spends time at this event should be bored, and if they are, they're doing something wrong!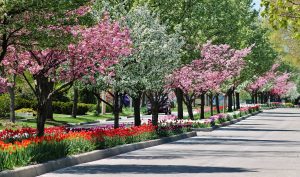 Adorable Area
Besides offering an awesome festival, the town of Holland is actually a pretty adorable and interesting destination all its own.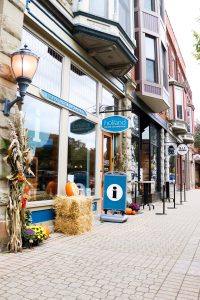 The downtown area is filled with quaint and well-kept shops that just beg you to come in. The old De Zwaan working Dutch windmill is nearby, and simply must be seen to be appreciated. Also, the bright red Holland Harbor Lighthouse near the lake provides excellent photo opportunities.
All in all, this is a super cute place to spend a few days, and the friendly locals make it even better.
Surrounding Attractions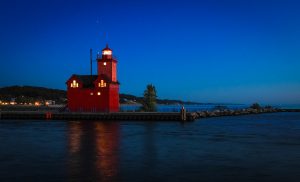 Besides being a super cute town with lots of interesting stuff to see, the area also has plenty to do apart from the annual Tulip Time Festival. Therefore, if you need to get away from the hustle and bustle of the festival or want to stay a few days before or after, you'll have plenty to do.
Some of the most recommended attractions in the area (besides the windmill and lighthouse mentioned earlier) are:
Craig's Cruisers — Small family amusement park.
The Cappon House — 1874 house with historic exhibits.
Van Raalte Farm Park — Historic site.
Kruizenga Art Museum — Museum of art.
DeGraaf Nature Center — Nature preserve with learning center.
Holland State Park — State park with great cycling trails.
Nelis' Dutch Village — Super cute theme park.
Holland Museum — A museum focused on the history of the town.

Great Dining
No getaway is complete without some great food. Luckily, Holland has plenty of awesome dining options to choose from. Nobody who visits this ton leaves hungry, that's for sure.
Of course, too many dining options can be overwhelming, so it's nice to know which options might be your best bet. The following restaurants are recommended by locals and visitors alike:
Alpenrose Restaurant — A Holland mainstay serving American and European food.
Big E's Sports Grill — A true sports grill with plenty of TVs and simple yet tasty food.
Boatwerks Waterfront Restaurant — Waterfront restaurant and banquet facility serving all three meals.
City Delicatessen — Sandwiches, salads, and soups, some with a Dutch twist.
deBoer Bakkerij & Dutch Brothers Restaurant — European-style bakery/restaurant with fresh-made authentic Dutch creations.
New Holland Brewing Restaurant and Pub — Excellent beer and handcrafted spirits, along with tasty food options.
The Wooden Shoe Restaurant — Serves authentic Dutch food and is especially well known for their delicious breakfast.
Clearly, there are plenty of great reasons to go to Holland's Tulip Time Festival. Whether you're headed there for the great food and entertainment or simply wish to enjoy some gorgeous views filled with colorful flowers, you'll find just what you're looking for at this fantastic event.
Have you been to this festival before? We'd love to hear your thoughts in the comments below. Feel free to share your favorite tips as well as your personal favorite parts of the event.