Washington
You Deserve the Perfect 3-Day Weekend in Seattle
The Emerald City has so many cool things to do and see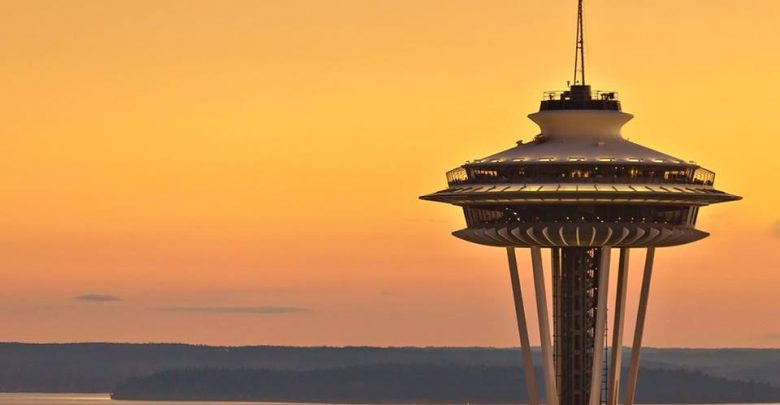 So you've finally decided to take a break from it all—not for a week or two—but for a long three-day weekend, and you have your sights set on Seattle, Washington. Good choice! With favorable weather (minus the mistiness at times) and a proverbial buffet of things to do, you're in for a weekend that's not only relaxing but full of adventure and entertainment too! Seattle is home to just over 700,000 residents who revel in the city's offerings day in and day out. Seattle is also the birthplace of several very successful Fortune 500 companies including Starbucks and Amazon.com, which you probably already knew. But did you know that Seattle is responsible for propelling into stardom the jazz careers of Quincy Jones and Ray Charles among others? Seattle also boasts the largest houseboat population outside of the continent of Asia. If you're planning your weekend getaway to Seattle, be sure to include at least a few of these items on your itinerary.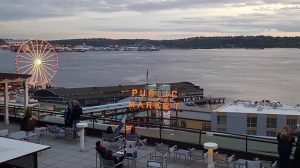 Book accommodations at the Inn at the Market
The recently-renovated Inn at the Market is the only downtown Seattle hotel located directly in the heart of the Pike Place Market. The hotel has 76 rooms with views of downtown Seattle, Pike Place Market, Puget Sound, Seattle's waterfront and the Olympic Mountains. The Inn at the Market is also surrounded by Seattle's most popular restaurants and iconic landmarks like the Seattle Space Needle. You can even book room packages like the "Taste of the Inn" package which includes accommodations, valet parking, a bottle of wine upon your arrival and a $100 gift certificate to use toward one of the hotel's three restaurants. For more information or to book a room or room package, visit www.innatthemarket.com.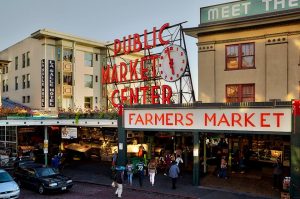 Visit Pike Place Market (and not just once)
Seattle's Pike Place Market is a combination shopping, flea, street and specialty foods market situated between Pike Street and Pine Street at 1st Avenue. It was established in 1907 as a way of connecting farmers and citizens and to this day, it remains one of the few authentic farmers markets in the United States. More than 9 million people visit Pike Place Market each year and enjoy the year-round farmers market, owner-operated bakeries, fish markets, butcher shops, produce stands and crafts markets. Parking is available for $4 per hour at the public market garage. Several different special events take place throughout the year. Visit www.pikeplacemarket.org for information about the market, and for detailed information about special events, visit www.pikeplacemarket.org/market-events. But whatever you do, don't miss Pike Place Market. You'll want to visit at least twice over your weekend getaway to Seattle.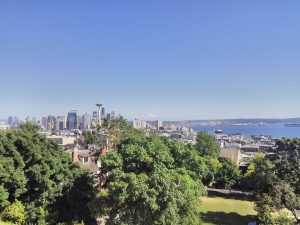 Relax at Kerry Park
Kerry Park (aka Franklin Place) offers visitors great views of downtown Seattle and Elliott Bay with Mount Rainier in the background. The park encompasses 1.26 acres on Seattle's Queen Anne Hill and offers guests the perfect opportunity to take a break from their busy day and simply enjoy the peacefulness and serenity of the park.
Visit the Seattle Space Needle
The 606-feet-tall observation tower affectionately referred to as the Seattle Space Needle was originally built for the 1962 World's Fair. Its concrete foundation goes some 300 feet deep into the ground underneath. To say that it's a structural and architectural marvel is an understatement. But the Space Needle doesn't stop there. In 2000, the SkyCity Restaurant was added to the landmark, enabling visitors to dine high in the sky atop the Space Needle. The observation deck offers guests 360-degree panoramic views of the area around the landmark which stretches from the Douglas fir-covered mountains to Elliott Bay's waterfront. The Space Needle is open every day from 10:00 a.m. to 9:30 p.m. Admission is $22 for visitors ages 13 to 64, $19 for seniors and $13 for visitors ages 4 to 12.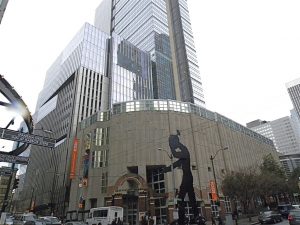 Spend an afternoon at the Seattle Art Museum
The Seattle Art Museum, also called simply "SAM" is housed in a limestone-covered rectangular building at 1300 1st Avenue in Seattle. The museum has many campuses, and the main campus is downtown. The museum showcases art from Asia, Africa, the Ancient Americas, the Mediterranean, and Europe. The museum's collection includes around 25,000 pieces displayed across 150,000 square feet of exhibition space. The museum also houses a restaurant and gift shop. Admission cost is $20 for adults, $18 for seniors, $13 for students and teens, and children ages 12 and under enjoy free admission. The museum is open from Wednesday to Sunday each week.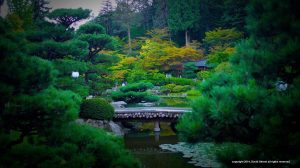 Have an adventure at Washington Park Arboretum
The Washington Park Arboretum is located on the shores of Lake Washington and covers some 230 acres of land in the Madison Park neighborhood. You could spend an entire day here and still find it difficult to see and do everything that is offered. Enjoy activities such as canoeing, hiking, kayaking and picnicking. Take in the sights of more than 40,000 trees, as well as a plethora of plants and flowers. At the Graham Visitor Center, you can learn all about the flora naturally on display throughout the arboretum. Enjoy walking in the Arboretum at your own leisure or choose to take a guided tour. Audio tours are also available. The Arboretum is open daily from dawn until dusk and admission is free. The Seattle Japanese Garden is located on the grounds of the Arboretum and is open to the public from February to November. There is an admission fee charged to enter the garden—a 3.5-acre formal garden with a lake full of koi fish and turtles. The garden also hosts tea ceremonies and other special events at different times of the year.
No matter how you spread out these activities over your three-day weekend, you're sure to have a fun and memorable time in Seattle. For more information about all that Seattle has to offer, visit www.seattle.gov.