Colorado
You Will Absolutely Love these Brewhouses in the Mile High City
Denver is a great beer town -- check it out for yourself.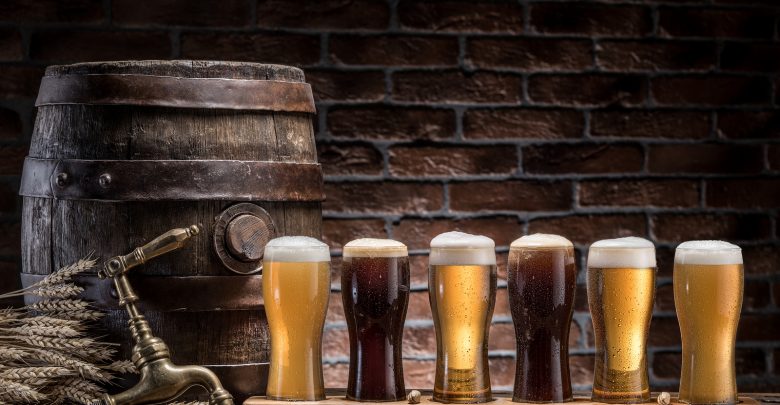 Across the nation, many cities and even small towns are finding that small craft breweries are popping up and there to stay thanks to unique flavors and brews in interesting and diverse locations. Denver, Colorado is no exception to this experience, and the city has become home to a wide array of breweries that range from large scale to small and intimate. Those who spend time in the city should definitely enjoy the beautiful Rocky Mountains and outdoor recreation, museums, entertainment, and more, but definitely make sure that they leave enough time to explore the plethora of craft breweries that are scattered throughout the city. Here are Denver's best craft breweries to enjoy on any visit to the city!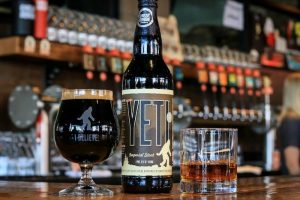 1. Great Divide Brewing Company
One of the most popular and well-known breweries in Denver was originally located in the Ballpark Neighborhood. Great Divide Brewing Company was started by Brian Dunn 1994 after he acquired a taste for good food and beer after traveling overseas building farms in developing countries. As the company began to gain popularity and grow, Dunn was able to purchase five acres in the RiNo neighborhood where the brewery now has a second location. Guests who want to visit the Great Divide Brewing Company can visit either location seven days a week to enjoy tastings and more The Ballpark location features food trucks and tours daily and the RiNo location will eventually feature a taproom, restaurant, garden, and more. Some popular brews to try include the Yeti Imperial Stout, Colette Farmhouse Ale, Hercules Double IPA, Titan India Pale Ale, Samurai Blonde Ale, Heyday Modern IPA, and Strawberry Rhubarb Sour Ale.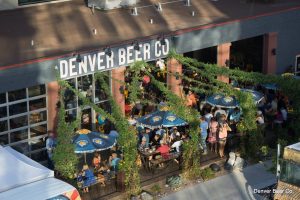 2. Denver Beer Co.
Another popular brewery in Denver has multiple locations that visitors can enjoy. Denver Beer Co. was founded by brewmasters Charlie and Patrick and strives to create an environment that is welcome to all visitors. The brewery also prides itself on being eco-friendly through investigating its energy and utility usage each year and constantly making improvements to be greener and more environmentally responsible. Denver Beer Co. has two locations with taprooms for guests to enjoy, one on Platte Street and the other in Olde Town Arvada. The Platte Street Taproom is located in an old car garage and features a beer garden feel with large tables and a large patio. The Olde Town Arvada Taproom has a similar feel with a large outdoor patio for visitors to enjoy and mingle on. No matter which location visitors choose to spend time in, they can sip on delicious options such as the Princess Yum Yum Raspberry Kolsh, Incredible Pedal IPA, Graham Cracker Porter, Japanese Off Saison, and Pretzel Assassin Amber Lager.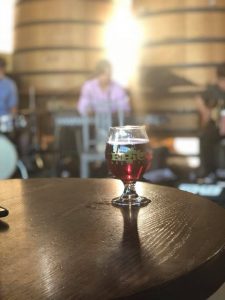 3. Epic Brewing Company
An incredible craft brewery in Denver is the second location to open from a popular brewing duo. Epic Brewing Company was founded by David Cole and Peter Erickson who started in the 1990s with an internal aquaculture company in Utah. In 2002, when a change occurred with Utah laws, the duo were able to open the Epic Brewing Company in Salt Lake City. After gaining popularity, a second brewery location was added in Denver in 2013 in the River North district. The Denver Brewery is open seven days a week and features tours and a taproom. Featuring a large outdoor patio, visitors to the location can enjoy a rotation of food trucks and twenty-five taps that rotate seasonally. Some popular beers to try are the Galloway Porter, Escape to Colorado IPA, RiNo Pale Ale, Pfeifferhorn Lager, Blueski Lager, and Capt'n Crompton's Pale Ale.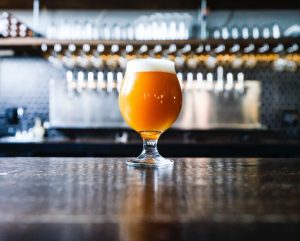 4. Our Mutual Friend Brewing Company
A relatively new brewery to the craft brewing scene was founded in Denver in 2012 in the RiNo neighborhood. Our Mutual Friend Brewing Company was founded on the desire to create a community gathering location where visitors could also enjoy some delicious beer. Part of what makes the location unique is that they are committed to offering as many one hundred percent Colorado-grown beers as possible thanks to relationships with local hop and barley growers. The taproom at Our Mutual Friend Brewing Company is open seven days a week and offers up an array of on tap options including the Double Dang Double IPA, Big Whiskers Weiss Bier, Small Hold Petite Saison, Colorado IPA, Novo Coffee Stout, Gelber Rauch Smoked Blonde Ale, and Wicket Wit Belgian Wit.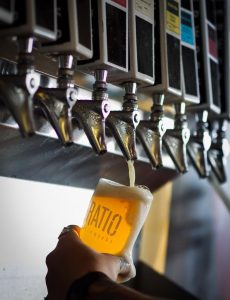 5. Ratio Beer Works
Another popular craft brewery location to enjoy in Denver has its roots in both punk and Germany. Ratio Beer Works was developed after the founders toured and developed a passion and energy that was eventually channeled into learning how to brew in Germany. The microbrewery features a taproom that visitors can enjoy in addition to focusing on the art and music scene as well. Some amazing beers to try when visiting Ratio Beer Works include the Domestica American Standard Ale, Dear You French Saison, Hold Steady Chocolate Rye Scotch Ale, Antidote India Pale Ale, and Repeater Extra Pale Ale.