Massachusetts
You'll Love These Charming Restaurants Off the Beaten Path
From the interesting to the amazing, there's great food all around Boston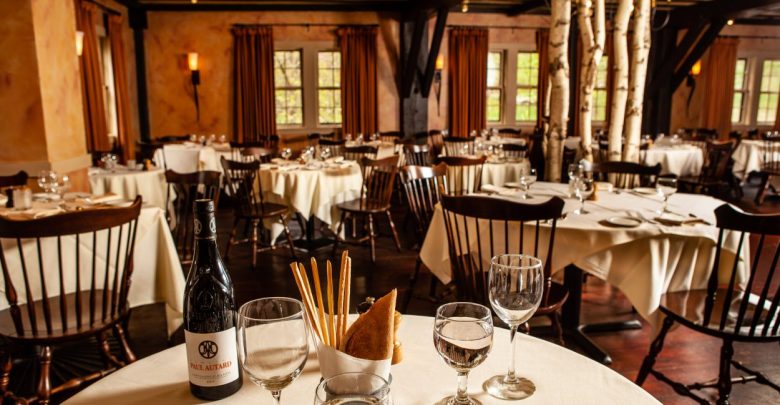 Massachusetts is full of excellent restaurants, and across the state you'll find there really is something for everyone. Whether you are simply looking to avoid the typical tourist experience, or you're a local looking to try something different, it's always exciting to travel off the beaten path and discover new eats in the Bay State. Pack your appetite, and plan your next Mass foodie adventure with the picks below: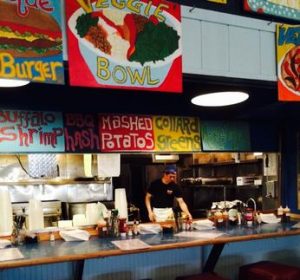 Red Bones (Somerville)
Despite its convenient location in Davis Square right off the MBTA's Red Line, Red Bones tends to fly under the radar with guests visiting from outside of town. (Perhaps they're not coming to Boston looking for barbecue? But they should be…) Red Bones offers truly authentic Southern food right outside of Boston-proper. It's a small, casual space that serves up everything from brisket and ribs to some of the tastiest hushpuppies anywhere. Red Bones even has 29 brews on tap to find just the right beer to pair with your feast.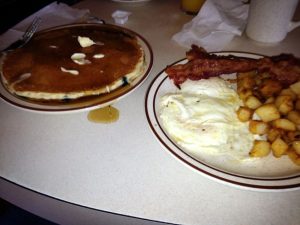 Agawam Diner (Rowley)
The Agawam Diner is housed within a historic 1954 rail car along the Newburyport Turnpike. If you find yourself north of the city looking for a nostalgic and classic yet absolutely delicious breakfast, look no further than the Agawam Diner. Breakfast is the mainstay here, with comfort delights like French toast and pancakes topping the list, but it's also an excellent spot for a classic diner-style lunch. And with nearly every entree being under $10 it's especially easy on your wallet!
Joe Fish (North Andover)
For fresh, sustainable seafood outside the city, hit up Joe Fish in North Andover. It's classic New England digs satisfy the experience you're likely looking for without the high parking fees (or shifty driving) you may not be ready for in the city. With weekly oyster specials and lobster rolls, along with baked haddock, fried clams, and more, it's the perfect way to get your seafood fix north of Boston. Not in the mood for seafood? Their sister restaurant, The Loft, is located right next door and features a menu of inspired comfort food, steaks, salads, and more.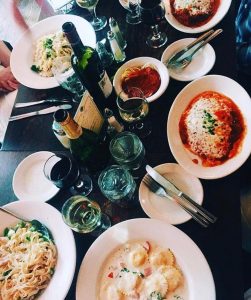 Giacomos (Melrose and Boston's North End)
Giacomos has two locations– one in Boston's historic North End neighborhood, and one in a suburb of Boston in Melrose. If you're staying outside of Boston, visit the Melrose location for the same old school Italian charm without the trek into the city. The menu features everything from classic dishes like ravioli and chicken parm to specials like smoked shrimp with mozzarella.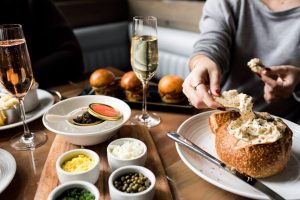 Island Creek Oyster Bar (Boston and Burlington)
Island Creek Oyster seeks to unite farmers, chefs, and diners, and they do it well! Like Giacomos, they have a location in the city and in Burlingon, a suburb of Boston, making it easy to grab your oysters or a drink at the raw bar regardless of where you're staying. If you're new to New England's raw bar digs, the staff at Island Creek are super helpful in recommending what to try and even how to eat oysters if you've never tried them before.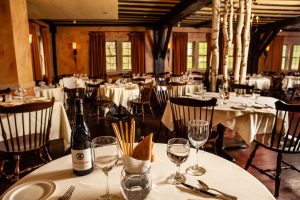 The Old Mill (South Egremont)
For the best local-favorite dining experience in the Berkshires, visit the Old Mill in South Egrement. The restaurant is built within an 18th-century grist mill, giving you the exact historic vibes you'd hope for in the Berkshires with a contemporary, upscale New England-centric menu. Seafood and steaks are the usual go-to's here, but be sure to save room for dessert. And if you're a wine drinker, take the time to peruse the wine list. It's not the longest list in the state, but it's carefully curated to work with the menu and you won't be disappointed.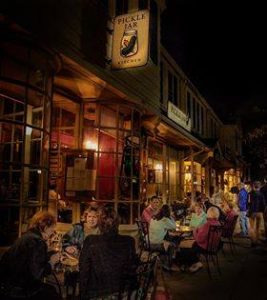 Pickle Jar Kitchen (Falmouth)
The Pickle Jar in Falmouth (on Cape Cod) is one of the most unique restaurants south of Boston. As its name suggests, the menu is crafted using locally grown and jarred varieties of pickled vegetables. Everything is fresh, and the restaurants rely on local area farmers as much as they can. It's easy for travelers to miss this one in a "sea" of fish joints on the Cape, but for something different and just as fresh the Pickle Jar is not to be missed.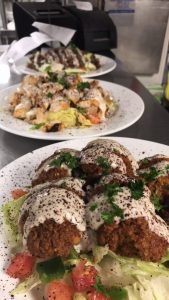 El Basha (Worcester)
Boston may have a plethora of Middle Eastern restaurants, but your options in Massachusetts aren't limited to the coast. This family-run restaurant in Worcester offers incredible and authentic Lebanese cuisine in a true fine dining atmosphere. If you're craving grape leaves, kabobs, or shawarma, El Basha can be worth the drive to the middle of the state.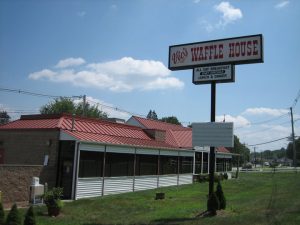 Vic's Waffle House (Tewksbury)
Vic's is a cozy breakfast-focused diner in Northern Massachusetts, home to classics like egg combos, pancakes, and of course waffles. It's the best spot to stop for a bit if you're driving to or from New Hampshire as you traverse the New England states. Try the fried chicken and waffles for the ultimate breakfast comfort food, or stick to something traditional with a hefty combination plate of waffles, eggs, sausage, bacon, and more all within view of the family-run kitchen.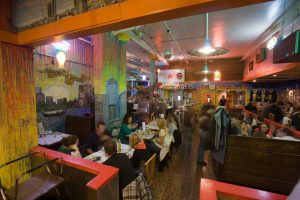 Fajitas & Ritas (Boston)
Fajitas & Ritas located right between Boston Common and the Theater District is certainly not off the beaten path for locals (just ask the college kids who frequent the place on Thursday nights!). It is, however, a hidden gem for budget-friendly dining in the Theater District. It's located in the middle of pricier restaurants that become packed to the brim in the hours before shows at the local theaters. For a budget-friendly and just as delicious night on the town, stop at Fajitas & Ritas, where most entrees are under $15 and the shareable pitchers of margaritas are just as affordable.