Texas
These Spots in Big D Should Be on Your List
5 places in Dallas to see with your family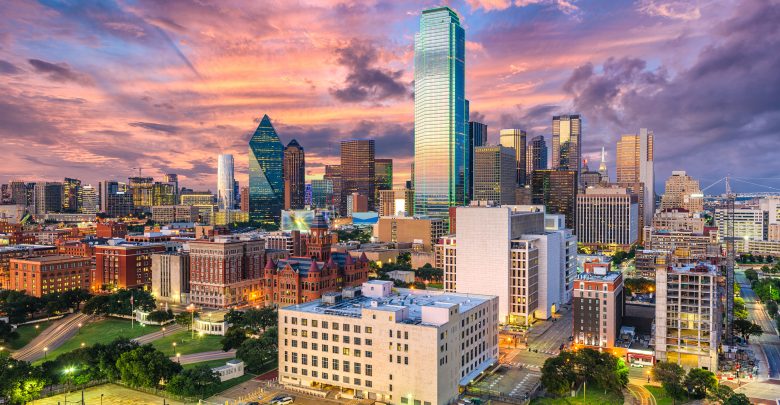 Dallas, Texas is one of the most visited cities in the country. Big D is home to more than 1.3 million Texans, making it the ninth most populated city in the United States and the third most populated city in the state of Texas after Houston and San Antonio. But there's more to Dallas than millions of Texans, the Cowboys, and boots. In fact, there are hundreds upon hundreds of things to see, do, experience and eat in Dallas. Here are five places you ought to consider seeing the next time you visit Dallas with your family.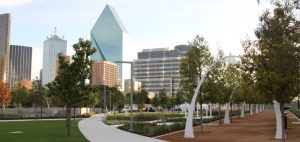 Klyde Warren Park
This fun family park is spread out between Pearl Street and St. Paul Street in downtown Dallas. Klyde Warren Park was built over Woodall Rodgers Freeway, and it's no ordinary park. There are so many activities available that you and your family could easily spend several hours of your day here. There's a Children's Park with a kid-size amphitheater, storytelling tree and a whimsical caterpillar fountain that delights little ones as water jets out from its sides, making it look like a butterfly. Check out croquet equipment on the East Lawn or play chess at the Reading and Games Courtyard. Chess, checkers, and backgammon are all available for pick-up, and there are even programs with local chess champions from the University of Texas at Dallas. If you brought Rover on your excursion—no worries—he can play at the Best Friends Park. Let him catch a frisbee or run through the fountains. For more information about this activity-packed family spot, visit www.klydewarrenpark.org.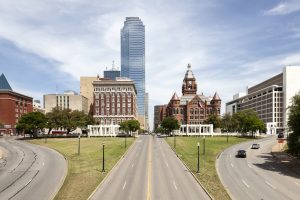 Sixth Floor Museum
November 22, 1963, was a tragic and terrible day in Dallas's history—and in the history of our beloved country. On a two-day tour in Texas, President John F. Kennedy, his wife, Texas Governor John Connally and his wife were in the presidential limo, followed by Vice President Lyndon B. Johnson and his wife, Lady Bird. The procession was guided and guarded by motorcycle police. Crowds had gathered to catch a glimpse of the President, salute him and maybe even snap a picture of him. But the lives of everyone there would forever be changed as shots rang out, and JFK slumped over in the limo. He had been shot, presumably by Lee Harvey Oswald, from the sixth floor of the Texas School Book Depository.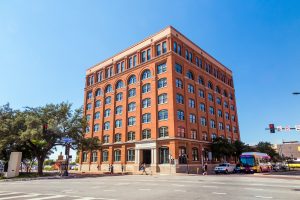 Dallas's Sixth Floor Museum is now in the same location from which Oswald shot the President. The museum serves to remember that infamous day and the events and evidence that followed. It also highlights the effect JFK's assassination has had on our country since that fateful day. Exhibits in the museum chronicle the events of that 22nd day of November by presenting facts, images, news footage and artifacts like Oswald's wedding ring, Jack Ruby's trademark hat and the camera used by Dallas Times Herald photographer Bob Jackson to capture a photo of the shooting that later won a Pulitzer Prize. Information from the Warren Commission's 889-page report to President Lyndon B. Johnson is also presented. Admission is $16 for adults, $14 for seniors 65 and better and $13 for kids ages 6 to 18. Children 5 and under are free, unless they take the audio tour, which costs $4. Visit www.jfk.org for more information.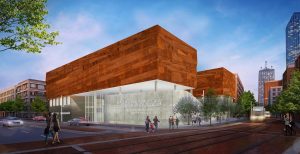 Dallas Holocaust Museum
The Dallas Holocaust Museum for Education and Tolerance was founded in 1984, and it's the only museum dedicated to the Holocaust in North Texas, Louisiana and Oklahoma. The museum exists to teach the history of the Holocaust and to advance understanding and acceptance of human rights. The core exhibition focuses on a specific day in April of 1943 and the three major events that took place that day—a day when wartime heroism was at its finest. There are artifacts like shoes, uniforms worn by those in concentration camps, utensils and more. The Dallas Holocaust Museum has permanent and special exhibitions, school tours for grades 5 through 12, survivor presentations and more. There's even an archive and research library available to museum members. Admission is $10 for adults, $8 for seniors and $8 for students. For more information, visit www.dallasholocaustmuseum.org.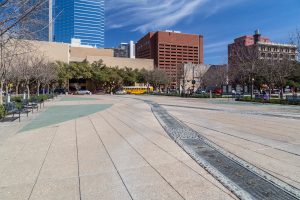 Pioneer Plaza
Pioneer Plaza is located at 1428 Young Street in Dallas in the Convention Center District of downtown. It opened in 1994 and commemorates Dallas's beginnings by celebrating the trails and journeys that brought settlers to the area. Artist Robert Summers from Glen Rose, Texas, created the bronze pieces that serve as a re-creation of a cattle drive. There are longhorn steers driven by three cowboys on horses—each piece fashioned in bronze and crafted by Summers. There is also a waterfall, stream, man-made cliffs, and native plants. Admission is free to the park, which is open seven days a week.

Dallas Galleria
If you and your family like to shop, ice skate and eat, you'll want to make a stop at the Dallas Galleria during your time in Big D. Some call it a mall, but it's so much more than that. There are four levels of shops, stores, boutiques, and restaurants. The lowest level has an ice rink where you can rent skates and work on your double axel if you're so inclined. There are over 130 shops at the Dallas Galleria, including Macy's, Bailey, Banks and Biddle, Foot Locker, Louis Vuitton, Nordstrom and Nordstrom Café, Starbucks, Tiffany & Co. and more. The Dallas Galleria is also home to the American Girl Doll Boutique and Café (one of only 22 of the brand's boutiques in the world). Connected to the Galleria is the Sheraton Dallas Galleria Hotel—a 4-star hotel with club level rooms, suites and more. It's also a pet-friendly hotel with a fitness center, pool, and several other amenities. For information about this exciting Dallas experience, visit www.galleriadallas.com.
New to Dallas and looking for ideas in planning a day, a weekend or a vacation to the Texas hotspot? Head to www.visitdallas.com and see all there is to do in Big D!