Virginia
An Awesome Natural Wonder – Right Outside D.C.
Spend some time in the amazing Great Falls National Park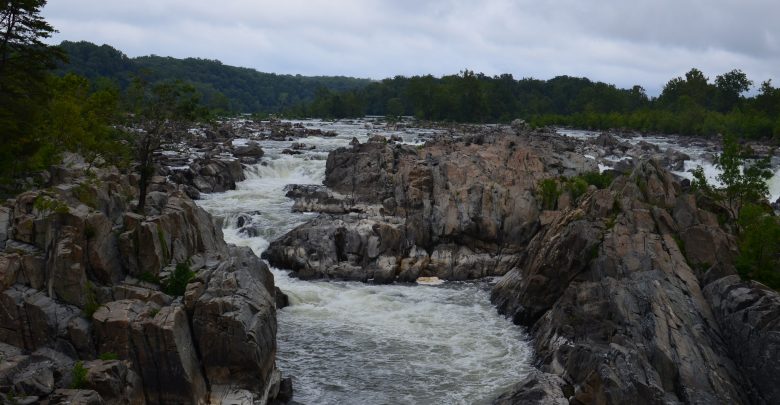 Great Falls Park is less than half an hour outside of Washington, D.C. It is located in McClean, Virginia, and it is not far from the Maryland border. Even though the National Park is located near the nation's capital, it feels like a world away. The park is small, it's only about 800 acres total, but that does not mean that there is not a lot to do. It is a perfect day getaway for anyone in Washington, D.C., Maryland, or Virginia.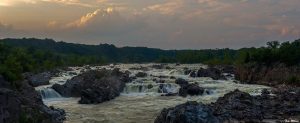 Great Falls
On the northern border of Great Falls Park, you will find part of the Great Falls of the Potomac River. This is a series of waterfalls and rapids that is about 14 miles in length. Within Great Falls Park there are three overlooks that are perfect for viewing the falls. Two of the overlooks are wheelchair and stroller accessible. All three are just a short walk from the Visitor Center. There is no swimming or even wading in the water because of the strong current. In fact, there is no swimming anywhere within Great Falls Park. Guests are also advised to stay within the allotted areas at the overlooks. Climbing over the fences for a better view is strictly prohibited.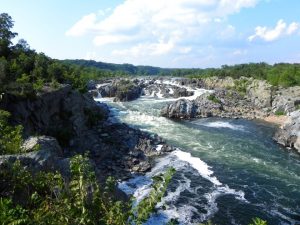 Whitewater
While swimming is not allowed because of the current, boating is quite popular. Both canoes and kayaks that are made for whitewater use are allowed. Boaters need to wear a helmet and a personal floatation device while in their boat. The current ranges from moderately easy (Class II) to extreme (Class VI). Whitewater boating at Great Falls Park is recommended for experienced kayakers and canoers only because there are some difficult spots. It is also not all that easy to get to the Potomac River. There is a spot between two of the overlooks where boaters can access the river. If you are considering braving the rapids at Great Falls Park, check with the American Whitewater Association for current conditions.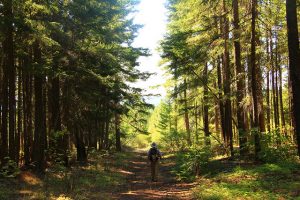 Hiking
Great Falls Park is popular with hikers. There are approximately 15 miles of trails. Five of the trails are also used for biking and horseback riding. The most difficult of the hiking trails is aptly named Difficult Run Trail. This trail is narrow in some spots, and there are places where it is steep as well. Difficult Run Trail might close if there has been a significant amount of rain, and it has flooded in the past. Part of the Potomac Heritage National Scenic Trail runs through Great Falls Park. This popular trail is perfect for hikers, as well as bicyclists and horseback riders.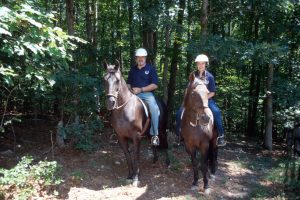 Riding
Speaking of horseback riding, that is another popular activity at Great Falls Park. Out of the 15 miles of trail, about ten miles of them allow horses. You cannot ride a horse to the overlooks. There are no organized trail rides, and you must bring your own horse. There is usually plenty of parking for horse trailers in the upper parking lot on weekdays, but parking with a trailer could be a problem on weekends.
Biking
Bicycle riding is allowed on five miles of the trails. Bikes are not allowed near the overlook areas. If you have a bike and want to head to one of the three overlooks, you can leave your bike at the bike rack that is located outside of the Visitor Center.
Climbing
Another activity that Great Falls Park is known for is climbing. There are eight different climbs with a height range of 25 to 75 feet. Climbing difficulty ranges from 5.0 to 5.14. Only top rope climbing is allowed. Drilling anchors into the rock is strictly prohibited.
Fishing
A valid Virginia or Maryland fishing license is required for fishing for anyone over the age of 16. Pole fishing is allowed, but net fishing is not. Those fishing need to remember that they are not allowed to enter the water, even to wade. It is also required that anyone fishing clean up when they are done. No bait, hooks, or fishing line should be left behind.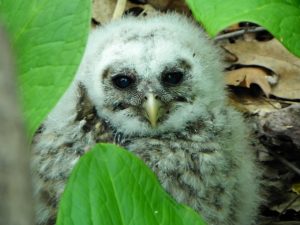 Bird Watching
Great Falls Park is a fantastic place for bird watching. There are approximately 163 different species that call the area home. You are almost sure to see geese and ducks. You could also get a glimpse of woodpeckers, songbirds, vultures, and more. The different seasons could bring different species, so you will want to visit several times a year.
Picnicking
There are both picnic tables and grills available for use by the general public at Great Falls Park. You are not allowed to gather wood for the grills, but charcoal use is allowed. Picnic tables and grills cannot be reserved ahead of time. You cannot drive your car into the picnic area, but there is an area zoned for unloading nearby. The zone is only for unloading and loading, parking is not allowed there.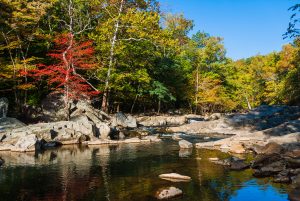 Seasons
There is no wrong time of year to visit Great Falls Park. In the summer there is plenty of green, and you will have the best chance of viewing wildlife during the summer months. During the fall the trees are filled with color. Apart from the falls, things are quiet and still during the winter, and there could be ice or snow. During the spring the area comes back to life, the trees will bud and there will be plenty of wildflowers. Great Falls Park is beautiful no matter what time of year you visit.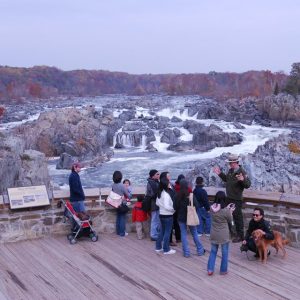 Other Information
Great Falls Park is located at 9200 Old Dominion Drive, McLean, Virginia, 22102. There is a parking fee of $15 per vehicle. If you don't park, the fee is $7 per person. It opens at 7:00 each morning, and remains open until 30 minutes after sunset. There is no overnight camping. Great Falls Park is closed on Christmas Day, and may also close due to severe weather or warnings. Guests are asked to clean up after themselves and leave no trash behind. There are activities and programs held throughout the year, and there are plenty of volunteer opportunities for those who want to give back to the community.