Idaho
Are These Sights and Activities on Your Idaho Wish List?
6 must-see attractions across the state
Idaho is known for many things. There are more than 100 named mountain ranges in the state, and over 13 billion pounds of potatoes are produced in Idaho each year. The Gem State is so called because 72 types of precious and semi-precious stones are found there—some that are found nowhere else on earth!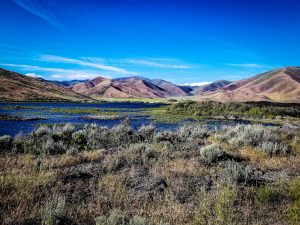 Idaho joined the union in July 1890, and since that time, it's been wowing residents and visitors alike with its natural splendor, interesting attractions, and wintertime fun! Want proof? Just check out these six attractions begging for your attention when next you visit Idaho.
Sun Valley
Sun Valley is southern Idaho's winter sports playground. It is well known for its accessibility to skiers of all skill levels. Bald Mountain and Dollar Mountain offer downhill skiing every level of ability, and 13 different chairlifts deliver eager skiers to more than 2,000 acres of skiable terrain. Hidden amongst those 2,000 acres are 65 named runs—each one offering something just a little bit different from the next. Skiers can also enjoy the Nordic Center for Cross-Country Skiers and Snowshoers. Another popular take on skiing in Sun Valley is heli-skiing, in which—you guessed it—you are taken to the mountaintop by helicopter to skip those pesky lift lines.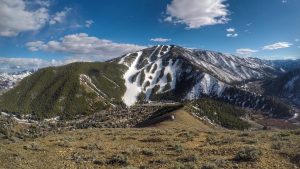 Author Ernest Hemingway is credited with introducing the public to Sun Valley in the late 1930s when he first visited the area at the invitation from the head of Union Pacific Railroad. Hemingway was in Sun Valley when he wrote For Whom the Bell Tolls in 1939, and because of his visit, more celebrities came to the Idahoan winter playground. Many even bought their second or third homes in Sun Valley.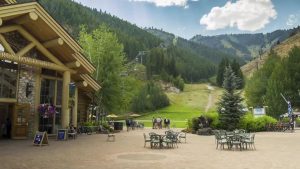 If you and your family enjoy skiing, ice skating, sleigh rides and other fun in the snow, you'll feel right at home in Sun Valley. But don't be fooled—Sun Valley isn't only the best in winter fun; it's also your go-to spot for year-round fun in the sun. From dining and shopping to excellent facilities for family reunions and the Sun Valley Film Festival, this amazing resort town has something for everyone and for every season! Go to www.visitsunvalley.com to begin planning your trip!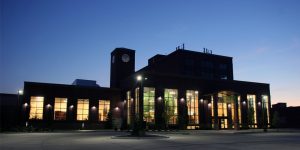 Museum of Clean
You'll find the interesting and interactive Museum of Clean in Pocatello, Idaho. The museum follows the philosophy that "clean dominates the value of everything that affects life," including things such as clean living, clean talk and the like. It is not a cleaning museum, but a museum of clean.  The museum encompasses some 75,000 square feet spread out over six floors. Exhibits include the Texas-Sized Trash Can, a garage exhibit dedicated to clutter, the 1900s Old Store, the Old City exhibit that features the concept of chimney sweeping of days gone by, a toilet exhibit (um…?) and a vacuum cleaners exhibit that features 1,000 vacuums that span a 100-year  reign from 1869 to 1969.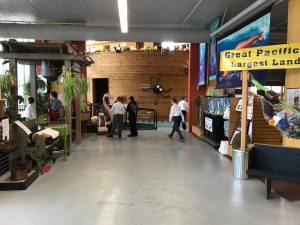 The museum is 100% kid-friendly and interactive. There are lots of hands-on activities within the many exhibits with something intriguing for every member of the family. The Museum of Clean is open Tuesday through Saturday from 10:00 a.m. to 5:00 p.m. Admission is $6 for adults, $5 for kids ages 5 to 11 and $20 for a family of 5. For more information about this seemingly quirky but totally cool museum, visit www.museumofclean.com.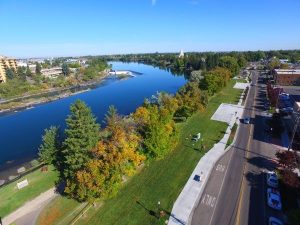 Idaho Falls
Idaho Falls is the county seat of Bonneville County, Idaho. It's the largest city outside of the Boise metro area. It's also a great place to visit during your time in Idaho because of all there is to do!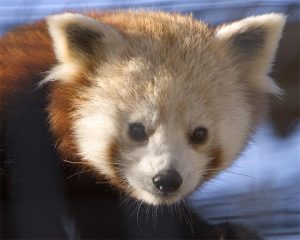 Idaho Falls Zoo at Tautphaus Park is a beautiful zoo showcasing animals from all over the globe. Visitors can enjoy the Africa, Asia, Australia, and New Guinea, North America and South America exhibits at the zoo. There's also a children's zoo. Admission is $7.50 for adults, $6 for seniors 62 and better and $4.50 for kids 4 to 12.
Idaho Falls is also home to large sports facilities. The Wes Deist Aquatic Center offers swim lessons for individuals, as well as water polo clinics, fitness programs and the Mermaid Experience. Yearly memberships are available, as are 10-visit passes. The Joe Marmo/Wayne Lehto Ice Arena is the area's premier ice facility that offers hockey and ice-skating programs. The facility welcomes both residents and visitors to enjoy the 16,000+ square foot ice rink on the first floor of the arena. The facility offers ice skating lessons, hosts state hockey tournaments and figure skating competitions each year and even has an ice bocce league.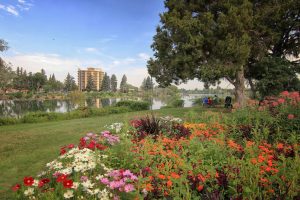 Idaho Falls is also home to several parks, a raceway and even a horse track, including the Idaho Falls Raceway, the Japanese Friendship Gardens, a riverwalk, Heritage Park, Sandy Downs, and an archery range. For more information about all there is to do in this beautiful city, visit www.idahofallsidaho.gov.

Silverwood Theme Park
Silverwood Theme Park in Athol, Idaho, is a bit of a success story in its own right. What started out as a smaller theme park has grown over the years into a family entertainment complex. Silverwood is not only a large family theme park, but it has grown to include a water park called Boulder Beach full of fun and thrilling water rides for the whole family. The park is open in the spring, summer and fall and in October, Silverwood turns into "Scarywood," and you're invited to visit—if you dare. Thrill enthusiasts will enjoy popular attractions like the Corkscrew, Panic Plunge, the Spincycle, the Roaring Creek Log Flume, the Aftershock coaster and Avalanche Mountain at Boulder Beach water park.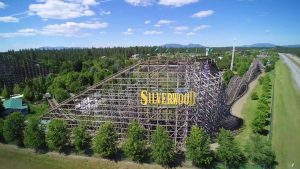 Silverwood Theme Park also offers shows, several dining venues, shops of different kinds and an RV Park where families can camp at night during their time at Silverwood. Admission starts at $19.88 per person, per day, and varies with age and season during which you choose to visit. Little ones ages 2 and under are always free. For specific information about dates and admission pricing, visit www.silverwoodthemepark.com.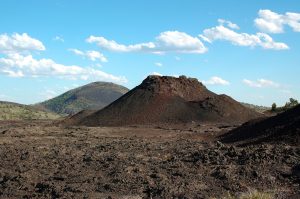 Craters of the Moon National Landmark
South of Arco, Idaho, lies an expanse of land that looks very much like the cratered surface of the moon. The land at Craters of the Moon National Landmark has a lunar-like appearance. It's the result of volcanic eruptions that took place in the distant past—some only 2,000 years ago and some nearly 15,000 years ago. Though there have been no eruptions in 2,000 years, the area remains geologically active.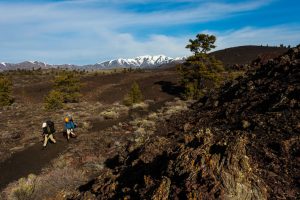 Visitors are invited to explore the area. Circular routes guide visitors around the moon-like region. The national monument also has 5 caves to explore. They range in difficulty from easy to moderate to difficult. There are also hiking trails to explore that allow visitors to get even more up close and personal with the unique landscape. Know that if you plan to explore the caves at Craters of the Moon National Landmark, you'll first be screened for white-nose syndrome—a fungal infection that can be deadly for bats in the caves. For more information about this fascinating area, visit www.nps.gov/crmo.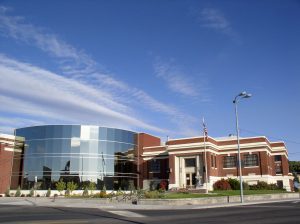 Museum of Idaho
The Museum of Idaho is located in the city of Idaho Falls. Current exhibits take an interactive look at Archimedes—the 3rd century B.C. mathematician whose machines were revolutionary for the times. Another exhibit showcases prominent East Idahoans who either shaped the land of the region or who were themselves "shaped by the land." The museum's Idaho exhibits include the Native American History exhibit, the Eagle Rock, U.S.A. exhibit, an exhibit dedicated to exploration and migration and yet another called Atomic Advances—Idaho was the first state to produce usable electricity from nuclear power.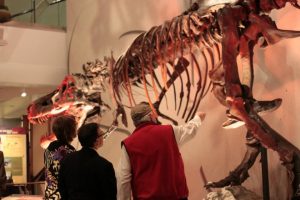 Upcoming events at the Museum of Idaho include "Darwin and the Dinosaurs" and "The Way Out West." Regular events at the museum include a hands-on STEM program for kids ages 2 to 17, a monthly adult's night out called Museum After Dark and the MOI Museum Club for visitors ages 55 and better that takes a look at history, science and current events.
Admission to the museum is $12 for adults, $11 for seniors ages 62 and better, $10 for college students (with ID) and youth ages 4 to 17 and $42 for a family of up to 8. Family Night takes place on Monday nights from 5:00 p.m. to 8:00 p.m., and the cost is $37 per family. The Museum of Idaho is open Monday from 10:00 a.m. to 8:00 p.m., Tuesday through Saturday from 10:00 a.m. to 6:00 p.m. and Sunday from 1:00 p.m. to 5:00 p.m. For more information, visit the museum's website at www.museumofidaho.org.