Delaware
Enjoy the Fun and Charm of Delaware
9 places to visit this year in The First State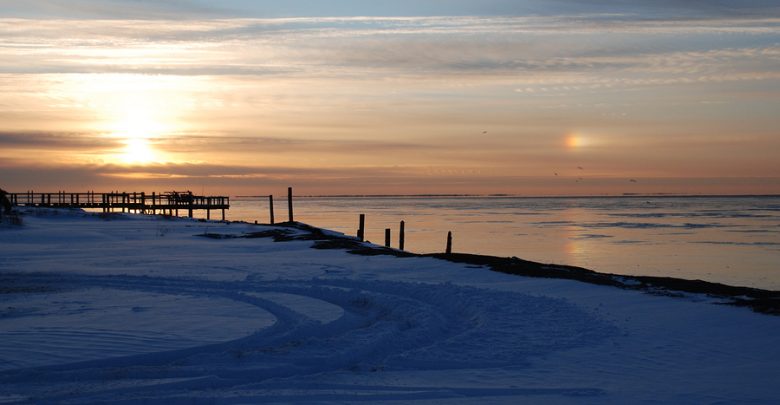 You might not have known it, but the state of Delaware is chock full of places to visit, festivals to attend and competitions to enter—whether you're visiting alone or with the family! From the best Italian food and sweets in the state to the city with more festivals than any other city in the state, here is your go-to list for some really great places you've got to visit this year in Delaware.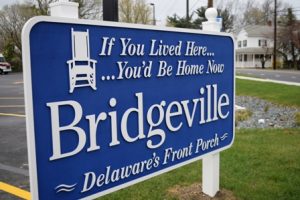 Bridgeville, Delaware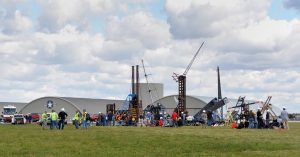 The city of Bridgeville lies in Sussex County on the west side of the southern part of Delaware. It is home to just over 2,300 residents. But it's famous for two very popular events each year. The World Championship Punkin' Chunkin' Association's (WCPCA) annual event is a sports competition in which more than 100 teams construct launching devices to send gourds flying in the air. Not too many devices are out of bounds, as teams build catapults, trebuchets, pneumatic air cannons and various other means of shooting pumpkins across the sky. It may sound crazy, but the event is wildly popular in the state of Delaware!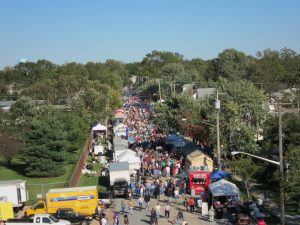 Another event that takes place in Bridgeville each year is the Apple Scrapple Festival. The festival is usually held on the second weekend of October. Both apples and scrapple are important in this region. Wondering what scrapple is? Simply put, scrapple is scraps of pork or other meat that are stewed with cornmeal, formed into loaves, sliced and fried. The first Apple Scrapple Festival was held in 1992. Various contests and competitions at the festival include the Ladies' Iron Skillet Toss, the Scrapple Chunkin' Contest, and the Mayor's Scrapple Sling. Anyone up for slinging pork in the air?

Milford, Delaware
Milford, Delaware is located in the center of the state and lies in both Kent and Sussex Counties. It might possibly be home to the most festivals of any city in Delaware. Some of the city's annual festivals and events include Third Thursdays, the St. Patrick's Day Pub Crawl, the Bug and Bud Festival, the Riverwalk Farmers' Market, the Jazz and Film Noir Festival, the Ladybug Festival and the annual Holiday Stroll.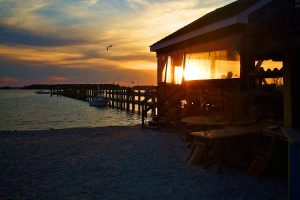 The Delaware shoreline
Delaware boasts more than 350 miles of shoreline, and that shoreline boasts several attractive beaches that are frequented by residents and visitors alike. If it's a more populated beach you're looking for that draws more tourists, try visiting Dewey Beach or Fenwick Island. In the summer at Dewey Beach, Monday nights mean free outdoor movies on the beach. Bring the family and your beach towels or picnic blankets and settle in to enjoy the latest flicks. Less crowded beaches on the Delaware shoreline include Beach Plum Island, Bethany Beach and Big Stone Beach. No matter which one you visit, you'll see that the state of Delaware is home to some of the most beautiful beaches on the eastern seaboard.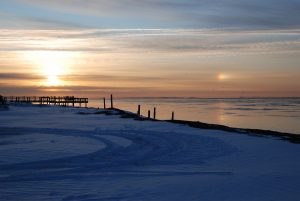 Delaware Bay
Perhaps the best way to experience the beauty of Delaware Bay is by taking a water tour via boat or water taxi. Head to the city of Lewes and hop aboard a boat to enjoy a sightseeing tour like no other in Delaware. You'll enjoy panoramic views of the beautiful shoreline. Take in the beauty of the lush landscapes of the marshlands. Enjoy observing sea life and even birds that make their homes in the bay. You might even have the luck of seeing whales and dolphins in the area while you're exploring Delaware Bay!
Nicola Pizza
Nicola Pizza is hailed as the best pizza in the state of Delaware. There are two locations in Rehoboth Beach—one on 1st Street and one on Rehoboth Avenue. Nicola's first opened in 1971 and is famous for the Nic-o-Boli—an over-stuffed sandwich made with fat-free dough, sauce and a blend of three cheeses. The sandwich is then baked in the oven until it is ooey-gooey. The sauce and dough at Nicola's contain no animal fats and no vegetable oil. Nicola's menu also includes salads, soups, brick oven-fired pizzas, ziti, stuffed shells, spaghetti plates, and loaded Italian sandwiches. They even offer a "Healthy Heart Pizza," which is made with fat-free dough, no cheese and lots of veggies.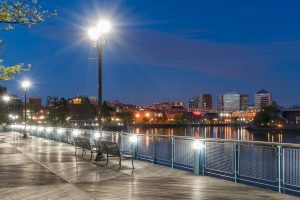 Wilmington, Delaware
Wilmington is the county seat of New Castle County in northern Delaware. It's the largest and most populous city in the state and also home to a popular annual jazz festival and an annual Italian festival. The Clifford Brown Jazz Fest is the largest free jazz festival on the East Coast and takes place in Rodney Square in the heart of downtown Wilmington. The festival is held as a tribute to the late Clifford Brown—Delaware's own star trumpeter who died tragically in 1955 in a car accident at the young age of 25. His jazz prowess and talent live on in the music he inspired. Jazz music fills the air from the mainstage and there are also multiple community displays to enjoy as well.
St. Anthony's Italian Festival in Wilmington is one of the largest and most widely attended ethnic festivals on the eastern seaboard. Visitors to the festival enjoy sampling authentic Italian food, learning Italian dances and enjoying traditional Italian music. There's even a giant Ferris wheel that lights up with the colors of the Italian flag.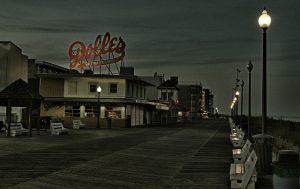 Dolle's Candyland
Delawareans have an infinity for all things sweet, and if you're like them, you've got to visit Dolle's Candyland in Rehoboth Beach. There are candies and sweets of all kinds, and it's impossible to pick the wrong thing because it's all delectable! But ask any of the locals in Rehoboth Beach, and they'll tell you that the saltwater taffy is the one thing that absolutely cannot be beat!

Fenwick Float-ors
This interesting and quirky seaside gift shop has gifts and souvenirs for everyone who visits. Fenwick Float-ors is located on Route 54—also called Lighthouse Road—three miles west of Fenwick Island on the Delaware shoreline. The shop sells a variety of items, including apparel, housewares, accessories, food and other items in brightly-colored rooms. In 1989, the shop began producing personalized Fenwick Float-or buoys. The buoys were intended to be used to mark crab spots in the bay. But over time, visitors—in addition to the locals—began to purchase the buoys and use them as home décor pieces, not merely as buoys. That's why they're called "Float-ors." You can buy them to float OR take them home as souvenirs that never even touch the water. The choice is yours!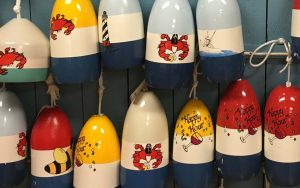 The shop is open on Mondays from 10:00 a.m. to 4:00 p.m., on Fridays and Saturdays from 10:00 a.m. to 5:00 p.m. and on Sundays from noon to 4:00 p.m. Fenwick Float-ors is closed on Tuesdays, Wednesdays and Thursdays. When you stop by, be sure to say hello to their mascot—a canine affectionately called "Buoy."

Delaware's State Parks
There is beauty to boot in any of Delaware's many state parks. But one thing that might just set these parks apart from other state parks in the country is that disc golf is offered at many of them. That's because Delawareans love disc golf as a whole. As such, many of Delaware's state parks offer disc golf to anyone who plays or who is interested in learning to play. If that's you, you'll find opportunities to play at Bellevue State Park, Brandywine Creek State Park, Cape Henlopen State Park, Killens Pond State Park, Lums Pond State Park, Trap Pond State Park, and White Clay Creek. Grab the family and get out there!