South Carolina
You'll Absolutely Love These Cozy Inns in South Carolina
7 Bed and Breakfasts from Charleston to Greenville to put on your weekend list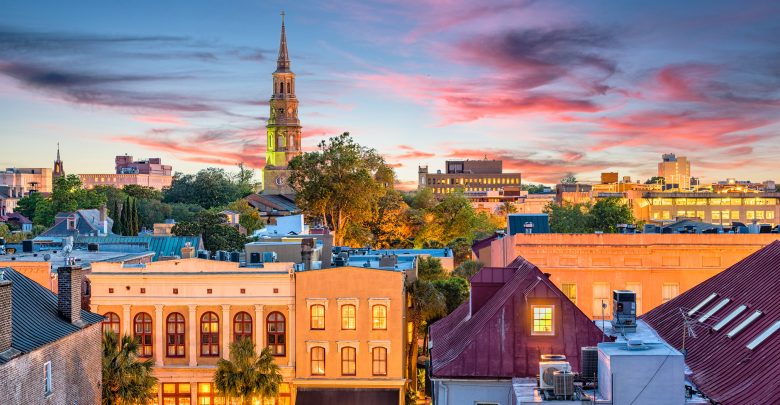 When it comes to overnight accommodations, travelers and vacationers have endless choices. There are hotels, motels, rental houses, bungalows and more. But if you're looking for accommodations with less hustle and bustle, noise and crowds, privately-owned bed and breakfasts might just be the answer. South Carolina is home to many of them, but here are seven that we think should be on your bucket list.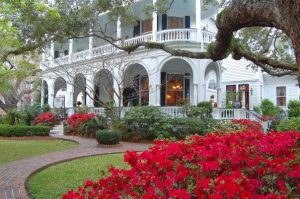 Two Meeting Street Inn – Charleston, SC
Nine rooms, $219 to $435 per night
Two Meeting Street Inn is Charleston's oldest inn and is located in the Historic District. There are only 9 rooms, making the inn not only a beautiful place to spend the weekend, but also a peaceful and quiet place as well. The décor in the rooms is 1890 Queen Anne Victorian. There are fireplaces in the rooms, as well as Tiffany stained-glass windows and carved oak paneling. The beach is within 10 miles of Two Meeting Street Inn. A continental breakfast is served and includes hot entrees and fresh fruit. Children 12 and up are welcome as well. Visit www.twomeetingstreet.com for more information or to check availability.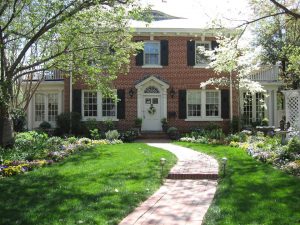 Pettigru Place Bed and Breakfast – Greenville, SC
Six rooms, $175 to $249
Pettigru Place is located in the Pettigru Historic District in downtown Greenville. Rooms are available with fireplaces, whirlpool tubs and more. A full gourmet breakfast is served to guests of the inn. Main Street is within walking distance and offers multiple options in award-winning shopping, dining, and entertainment. Nearby you'll find more than 60 restaurants, the Greenville Zoo, the Greenville Symphony Orchestra, Roper Street Science Museum, six different state parks, and Hollywild Animal Park. For even more information, visit www.petigruplace.com.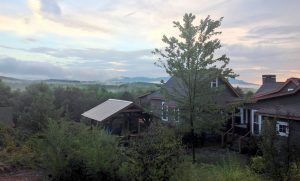 Three Pines View – Salem, SC
Four rooms, $225 to $250 per night
This gorgeous mountain lodge has many unique amenities. Produce is grown on the grounds and served. There are bungalows available with fireplaces, whirlpool tubs, and morning kitchens. Each bungalow has a private entrance and private porch. Three Pines View is located between Lake Jocassee and Lake Keowee. Enjoy long-range views of the Blue Ridge Mountains, as well as boating, hiking, kayaking, and canoeing. An elegant full-service breakfast is served, and pets are welcome too! Nearby you'll also find the Peace Center for the Performing Arts.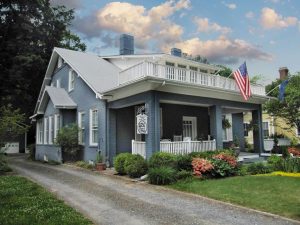 East Main Guest House – Rock Hill, SC
Three rooms, $99 to $119 per night
East Main Guest House is located only blocks from the rapidly-growing Old Town Rock Hill where there are multiple restaurants, theaters, parks, and gardens. This inn receives a 5-star rating on TripAdvisor.com and offers rooms with fireplaces. A full gourmet breakfast is served and children ages 12 and up are welcome. In the area, enjoy horseback riding, canoeing, and kayaking. Lake Wylie and Lake Norman are nearby, as is the 400-acre Carowinds Amusement Park.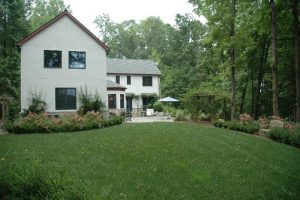 The Farmhouse at Bush River – Clinton, SC
Three rooms, $135 to $150 per night
You'll find The Farmhouse at Bush River in Clinton, South Carolina. It's an old Irish farmhouse with a huge Irish Pub game room where guests are invited to come and play games with the family. Kids ages 12 and up are welcome. A full gourmet breakfast is served at the farmhouse, and you'll want to take a stroll around the grounds and enjoy the beautiful gardens and see the farm's horses and alpacas. Visit www.bushriverfarm.com to check availability or to book your weekend stay.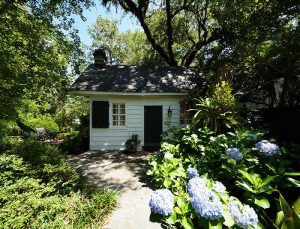 Price House Cottage Bed and Breakfast – Summerville, SC
One room, $189 per night
Price House Cottage is a fully-restored Servants' quarters that was originally built in 1812. Only one room is available for booking, and it features a full kitchen, living room with fireplace and a private drive and parking. A gourmet breakfast is served at Price House Cottage, and the inn is also pet-friendly and offers free wi-fi. It's located near the Summerville Historic District, Charleston's Historic District, and Cypress Gardens. Fishing and boating are available on nearby Santee Lake. Stay three days and receive complimentary tickets to one of the following: Middleton Gardens—a 110-acre national historic landmark museum built in 1738, Magnolia Gardens—one of the oldest plantations in South Carolina,  or Drayton Hall—an 18th-century plantation located on the Ashley River.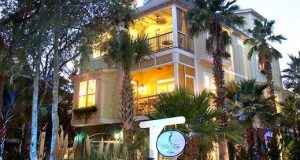 Water's Edge Inn – Folly Beach, SC
Nine rooms, $129 to $309 per night
Water's Edge Inn offers rooms with queen beds, plasma flat-screen televisions, and mini-fridges. Complimentary breakfast is served, and there's also a happy hour each day. Enjoy 24-hour access to the outdoor hot tub. Children ages 12 and up and welcome. Nearby you'll find Ft. Sumter, many historic churches, the Southeastern Wildlife Expo, the Folly Fishing Pier, and horseback riding. The beach is a short 10-minute drive away. Other available activities include canoeing and kayaking.