Florida
Love Breakfast? These Florida Eateries Are World-Class
The best breakfast spots in Sarasota for your family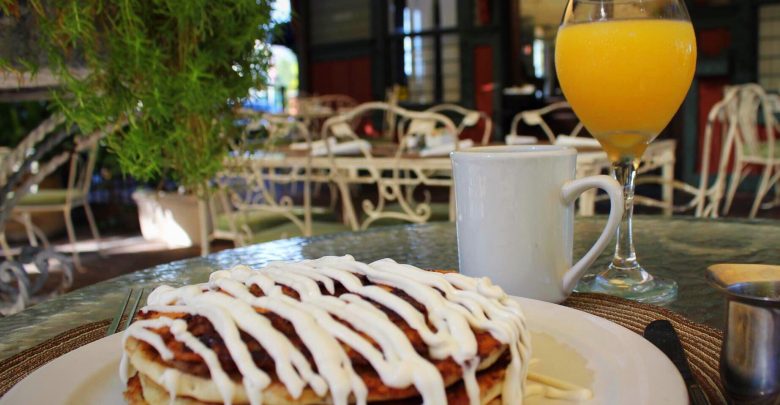 Sarasota is a bright sunny place, and as such, it's a great place to wake up early and enjoy the mornings. Of course, nobody can properly enjoy a morning without some delicious breakfast. That's probably why Sarasota is home to so many amazing breakfast restaurants. Give one of these a try next time you're in town and let us know which one is your favorite.
SunnySide Cafe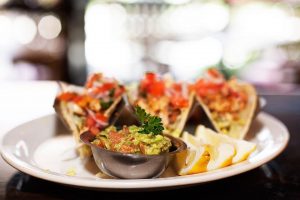 This cute little cafe is the place to go if you need vegan options. Not only do they have plenty of vegan menu items, they also serve up some of the freshest and tastiest food around. Fresh squeezed OJ anyone? They have it!
Sure, you may have to wait a bit to get a seat, but that's because it's so tasty everyone wants to dine here. It's worth the wait!
Blue Dolphin Cafe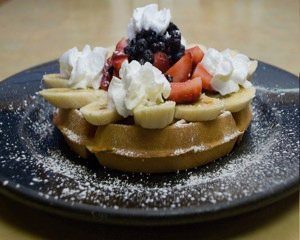 Blue Dolphin Cafe may not look like much, but the food is phenomenal. They serve up American breakfast favorites all day long, so you can get breakfast burritos, omelets, pancakes, and many other breakfast foods any time you're craving them. We all know how wonderful that can be on those days when we sleep in and want to start the day with some good grub.
Fresh Start Cafe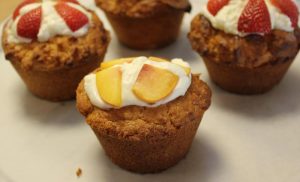 Another great place for fresh foods—including some gluten-free options—is Fresh Start Cafe. This cozy eatery is an amazing place to stop for a breakfast sandwich or another light breakfast offering right up until they close, meaning it's another good stop for late sleepers.
However, it does close at 2 pm, so make sure you aren't running behind.
Station 400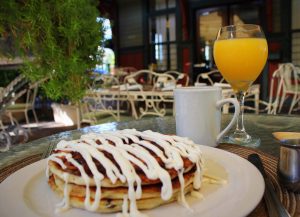 Serving up the best of local food in a restored historic train depot, Station 400 offers an amazing dining experience. This cute little eatery may be small, but it isn't lacking in character, and their food certainly isn't lacking in flavor.
From waffles topped with fresh fruit to an enormous variety of omelets, you're sure to find something you love on this chef-inspired menu.
The Rosemary
Looking for something a bit more upscale and intimate? The Rosemary is for you. This elegant restaurant is the perfect setting for a romantic brunch or a women's tea party, and since they serve up all the traditional breakfast favorites, you can rest easy knowing nobody will leave hungry.
The Serving Spoon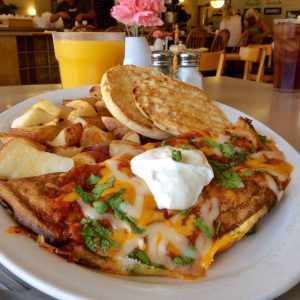 An old-school diner open for breakfast and lunch only, The Serving Spoon gives guests exactly what they're looking for: hearty and delicious breakfast fare at a good price. Whether you prefer a stack of fluffy pancakes or a plate of eggs and bacon, you'll find it in The Serving Spoon. Trust us when we say you won't be disappointed in a decision to visit this diner.
Sun Garden Cafe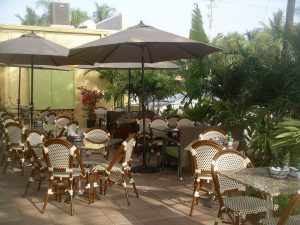 Colorful, bright, and breezy, Sun Garden Cafe offers folks in Sarasota an excellent way to start their day. If the upbeat atmosphere isn't enough to wake you up, their amazing garden-to-table foods certainly will be.
The sweet potato pancakes are wonderful, and the breakfast plates aren't too bad either. For an even nicer breakfast, choose to dine outside and soak in the sunshine.
Original Word of Mouth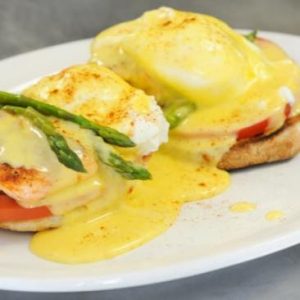 Word of Mouth is a super popular eatery with the Sarasota locals. We imagine this is due to…well, word of mouth. After all, the food and service are outstanding, and it'd be pretty hard not to talk about this amazing restaurant. Go ahead and stop in to give it a try for yourself. You might just find a new favorite restaurant!
Yoder's Restaurant & Amish Village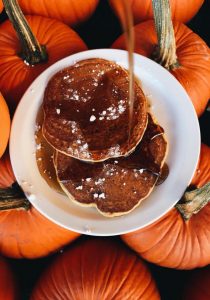 It's no secret that Amish cooking is some of the best on the planet. Experience this for yourself at Yoder's. Here, everything is lovingly made from scratch the Amish way, and it certainly shows.
Bacon, eggs, and grits are all served hot and fresh, and the pancakes come in a few different flavors, including Peanut Butter Pie, Blueberry, Chocolate Chip, and Banana Granola Crunch. This is the place to go for comfort food unlike any you've had before. Be sure to pick up a pie while you're there!
Simon's Coffee House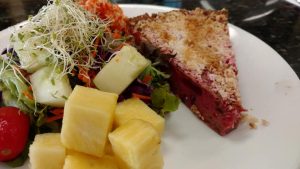 Raw, vegan, and vegetarian foods are the specialties at Simon's Coffee House. This is the place to go for delicious whole foods, as well as some wonderful community.
Of course, staying true to its name, the eatery also has pretty great coffee, making this the ideal gathering place for locals and visitors alike. Bring your laptop, a friend, or a smile, and join in the buzz of activity at this local coffee shop.
Toasted Mango Cafe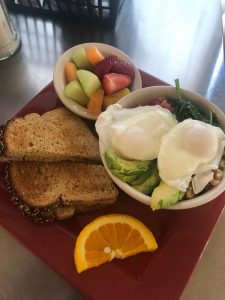 Whether you try the fan-favorite Homemade Corned Beef Hash and Eggs or the award-winning Toasted Mango Waffle, you're sure to be happy with a visit to Toasted Mango Cafe. This bright and cheery eatery is intently focused on high-quality food and excellent customer service, and we love it. This is one place we will always recommend to visitors.
C'est La Vie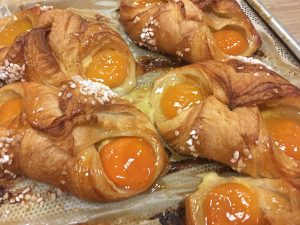 If you like cute little French cafes as much as we do, you're gonna love this gem of a restaurant. C'est La Vie is a full-service cafe, meaning you can order all of your breakfast favorites from the comfort of a table.
That said, the walk-up bakery counter serves as a much faster alternative for a quick bite when you're in a hurry. Either way, you'll get amazingly fresh and delicious food that even the French would be proud of.
Believe it or not, these are just a handful of the many cafes, bakeries, and diners serving up delicious breakfast in the Sarasota area. Try some of these or branch out and try to find a few hidden gems on your own. Either way, make sure to come back and let us know your thoughts!