Missouri
The State With the Best Collection of Museums? It Might Be Missouri
8 fantastic museum experiences in The Show Me State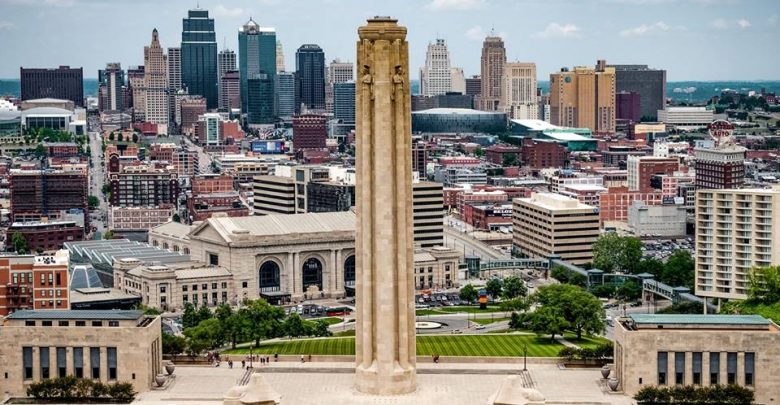 Considering that Missouri is known as The Natural State, most people are pretty well aware that there are tons of amazing nature attractions in this state. That said, most people don't really realize just how many museum attractions there are as well. This is a shame because many of these museums are absolutely excellent and well worth a stop.
Want to add some museums to your next Missouri vacation? Try the 8 below on for size. We're betting you'll find a couple that suit your tastes, and as far as we're concerned, they're all worthwhile.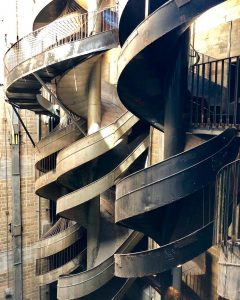 #1: City Museum (St. Louis)
This museum is one of the most fun places you'll ever visit. Essentially, the entire building has been turned into a giant playground, and the tunnels, slides, and climbing structures are absolutely out of this world.
Wondering how this can be considered a museum? Well, it may not be like any museum you've ever seen before, but that doesn't mean there's any less learning happening. From hands-on physics lessons to super fun art classes, there is a bit of everything in this amazing wonderland.
#2: Science City (Kansas City)

Looking for a super cool science center? Science City in Kansas City is a great option. This museum is located in the lovely Union Station building, but don't worry, it's anything but old-fashioned. In fact, this museum is nothing but modern, hands-on learning fun.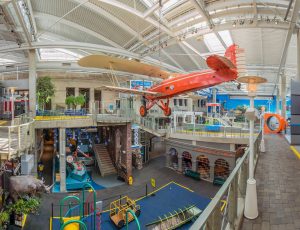 Here you can immerse yourself in a room of optical illusions, ride a bike through the sky, and learn all about paleontology. Head outside for a fabulous playground, or find the water exhibit and experiment with the liquid to your heart's content. No matter what you choose, you're sure to have an absolute blast.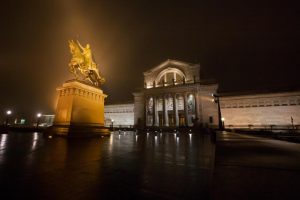 #3: St. Louis Art Museum (St. Louis)
For the art lovers out there, there is the St. Louis Art Museum. This wonderful museum offers some seriously amazing permanent collections that are worth seeing as often as you possibly can.
Crave a little variety? The traveling exhibitions are also wonderful and provide something new to those who prefer it.
Love history? You'll love the collection of artifacts this museum has collected. Additionally, those who appreciate architecture will want to check out the gorgeous building that houses all of these wonderful exhibits.
All in all, we'd say this is a pretty solid museum on every front.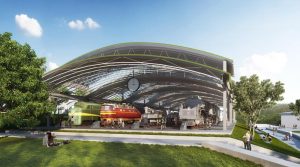 #4: National Museum of Transportation (St. Louis)
The National Museum of Transportation is home to one of the largest collections of old vehicles in the country and even the world. Here you can trace the entire history of transportation in America, beginning with early trains.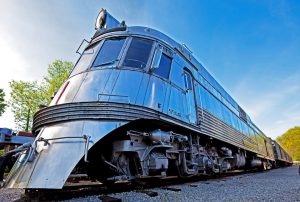 The cars, trains, boats, and other vehicles found here are fascinating to look at and even more fascinating to learn about. Be sure to take the train ride offered and check out the awesome model train display.
This is a wonderful museum for kids and adults alike, and anyone who likes vehicles will find something they love about this attraction.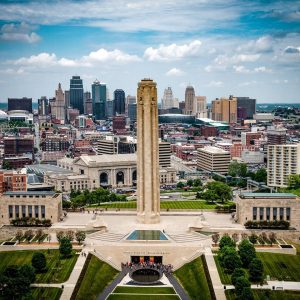 #5: National WWI Museum (Kansas City)
This Kansas City favorite houses the world's largest collection of World War I objects and documents, and it is the second-oldest museum in the world that is dedicated to preserving the stories of the Great War. This is also the very best museum in America that focuses solely on WWI, meaning you'll likely learn more here than at any other similar museum in the country.

A huge life-size diorama of a section of the trenches of the First World War engages people with incredible explanations. Meanwhile, domestic life and personal stories are addressed in a variety of well-done exhibits.
Everyone who visits will leave with a deeper understanding of this life-changing war, and some may even be moved to tears by the attraction.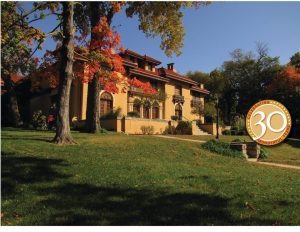 #6: National Museum of Toys and Miniatures (Kansas City)
It might seem silly to visit a museum dedicated to childhood playthings, but once you see this awesome place you'll understand why people love it so much. Go ahead and check it out—we promise you won't regret it.

Begin in the room full of dollhouses. These tiny houses are simply astonishing, and the attention to detail is amazing. While all of the houses are lovely, one 9-foot dollhouse takes the cake with a level of detail we haven't seen in another dollhouse before or since.
Want to take a trip down memory lane? Check out the antique and vintage toy collection. With toys dating over 100 years back, you're sure to find a few items that bring back memories.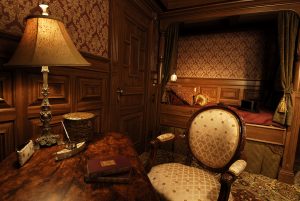 #7: Titanic Museum (Branson)
For many, the Titanic is an absolutely fascinating piece of history. For this reason, it comes as no surprise that the Titanic museum is very popular. That said, once you step foot in this museum for yourself, you'll understand what keeps people coming back for more.
This incredible attraction connects guests with the passengers of the Titanic and helps take them back in time to experience the event for themselves. Passenger letters and personal items, a recreation of the ship's atrium, and an actual iceberg you can touch all help do this. In the end, everyone is left feeling closer than ever to this tragic event.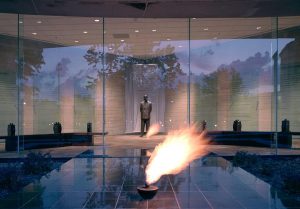 #8: Harry S. Truman Library and Museum (Independence)
Presidential libraries are almost always wonderful, and the Harry S. Truman Library and Museum is no exception. This awesome museum follows the life and times of our nation's 33rd President.
The introductory video is the perfect place to begin, and the following exhibits are laid out in a very logical way that is easy to navigate. All information is presented in a very unbiased manner, and the museum allows the visitor to draw their own conclusions.
Besides focusing on President Truman as a president, the museum also takes a look at the other parts of his life, as well as the events that happened during his lifetime that helped shape himself and make him the leader and man he was.