New York
Pennsylvania
13 Must-See Spots in Buffalo and Erie
There's plenty to do and see for visitors and natives alike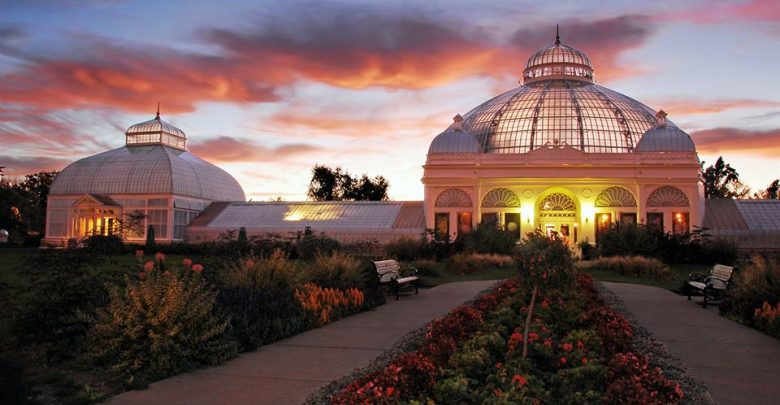 Buffalo, New York is a fabulous vacation spot. The rich history of the area makes it a must-see for history buffs, but there is plenty to do even if history doesn't happen to be your thing. From amazing entertainment venues and architecture to beautiful parks, you'll always have something awesome to look at in this upstate New York area.
Not sure what to see during your visit? Try one of these super cool sights.

#1: Frank Lloyd Wright's Darwin D. Martin House Complex
Fans of Frank Lloyd Wright—and even some who know very little about the man—will adore checking out these fascinating buildings. The complex was built for Mr. Darwin Martin, and is considered one of Wright's best residential works.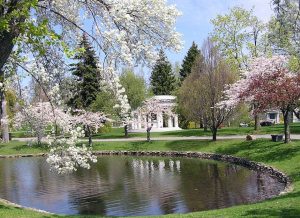 #2: Forest Lawn
Forest Lawn is a historic cemetery and one of the very first rural cemeteries in the US. It may seem strange to visit a cemetery during a trip, but trust us when we say you won't want to miss it.
The land is absolutely gorgeous and is more park than anything else. Sit and think by the reflection pond, check out the gravesites of famous individuals, or simply go for a bike ride. No matter what you do, you're sure to leave feeling relaxed and in touch with nature and history.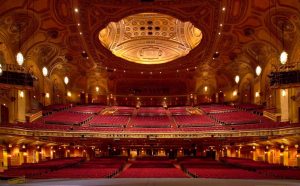 #3: Shea's Performing Arts Center
The lovely Shea's Performing Arts Center is the perfect place to see a show. Not only will you be entertained by whatever happens to be playing onstage, but you'll also have the opportunity to ooh and ahh over the beautiful 1920s-era theater. Be sure to catch a show!

#4: Buffalo & Erie County Naval and Military Park
Looking for a great way to learn about life on a navy vessel? Buffalo & Erie County Naval and Military Park is the place for you. This park features two Navy ships, a submarine, and a great museum. This is a wonderful place for adults and slightly older children alike.

#5: Canalside
There's always something happening at Canalside. From festivals to concerts, this is the place to go to be entertained with special events. However, even if you happen to be visiting when no special concerts or festivals are scheduled, it's always fun to stroll along the canal and take part in a yoga class, a family fun activity, or one of the many other activities that are always on the schedule.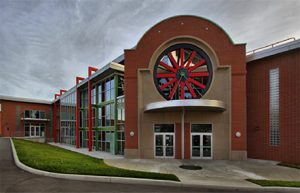 #6: Pierce-Arrow Museum
A super interesting museum with a focus on Buffalo's transportation history, the Pierce-Arrow Museum is a great way to fill a day. From Pierce-Arrow vehicles and antique bicycles to a full-fledged, Frank Lloyd Wright-designed Buffalo filling station, there are more than enough awesome sights to see here.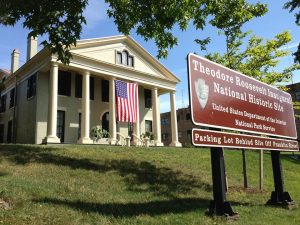 #7: Theodore Roosevelt Inaugural National Historic Site
President Roosevelt was one of the most influential presidents in history. Therefore, paying a visit to the Theodore Roosevelt Inaugural National Historic Site is something everyone should do. This old mansion gives guests a chance to learn about our 26th president in an interactive and extremely educational setting.
#8: Delaware Park, Albright-Knox Art Gallery, and Buffalo Zoo
Delaware Park was designed by Olmstead, the very same individual who designed New York City's Central Park. Therefore, you won't be disappointed by the amazing variety, landscaping, and layout the park offers.
Not only does Delaware Park play host to a lovely rose garden and plenty of walking paths, it also houses the Buffalo Zoo and the Albright-Knox Art Gallery, both sights that are well worth seeing,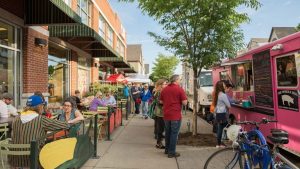 #9: Elmwood Village
A beautiful historic neighborhood, Elmwood Village is an awesome place to kill some time. The area is home to plenty of adorable, locally-owned shops, meaning you can browse for hours at a time. Cafes, bars, and restaurants line the streets, ensuring you'll never go hungry or thirsty, and often there is even live music filling the streets.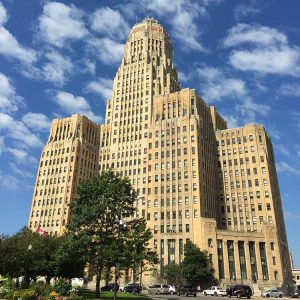 #10: Buffalo City Hall
Often referred to as an architectural masterpiece, Buffalo City Hall is certainly a sight to behold. It is gorgeous and grand from the outside, and the inside is just as magnificent, featuring arches, mosaics, and a vast array or other frills. Of course, the very best thing about a visit to this fantastic building is a trip to the top for the panoramic view of Lake Erie and the city of Buffalo.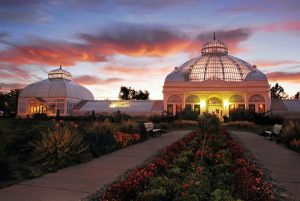 #11: Buffalo and Erie County Botanical Gardens
A well-laid-out and gorgeous set of gardens, the Buffalo and Erie County Botanical Gardens is a great stop to add to your trip itinerary. The gardens offer tons of awesome, exotic plant species, making this an educational and exciting attraction that the whole family can enjoy together.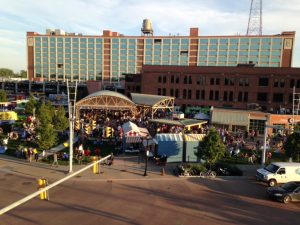 #12: Larkin Square
Larkin Square is yet another awesome outdoor space in Buffalo. The space is incredibly popular with the locals and a great place to find ways to stay entertained and active. Food trucks visit regularly, and live music happens often. Additionally, the park is home to fitness classes and hosts other events throughout the year.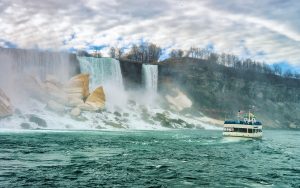 #13: Niagara Falls
Of course, everyone who takes the time to visit Erie County will need to make their way up to Niagara Falls. After all, these falls are definitely one of the most amazing things you'll ever see, and a natural attraction that draws thousands of visitors every single year. The falls are only a short drive from Buffalo, so go ahead and take the time to see them. You'll be glad you did!
There you have it! 13 amazing things to see in Buffalo and Erie County, NY. Clearly, there is never any reason to be bored when visiting this part of the country. In fact, we'd even go so far as to say this is a city worth visiting on several occasions just so you can be sure to see and do it all.