Tennessee
Biscuits or Pancakes? Nashville's Breakfast Greatness
The best breakfasts in Nashville for your family.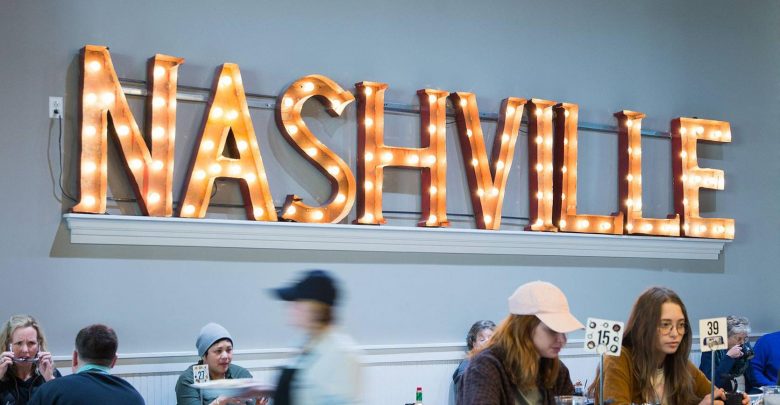 We all know that Nashville is the place to go for some good music and amazing music history, but did you know it's also the perfect destination for breakfast? This awesome city has more breakfast stops then we could even begin to count, and every single one we've tried has been amazing.
Of course, nobody wants to sift through the enormous collection of breakfast options Nashville has to offer when deciding where to eat. That's where we step in. Below you'll find a list of our very favorite breakfast joints in the entire city.
Give one or two of them a try next time you're in the city. You'll be happy you did!
Biscuit Love Gulch
Looking for the ultimate southern comfort breakfast food? Look no more because Biscuit Love Gulch is your place. This offshoot of a beloved local food truck serves up some of the best biscuits we've ever tasted. Get them with gravy or as part of a sandwich, or eat them smothered in jelly.
No matter how you devour these flaky pieces of deliciousness, you'll be glad you did.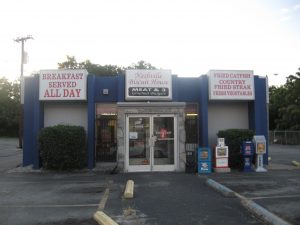 The Nashville Biscuit House
A teeny tiny diner with big flavor, The Nashville Biscuit House is the perfect place to grab a tasty breakfast. The cozy environment makes you feel right at home, and the amazing breakfast foods are just as good as grandma's.
This is another Nashville eatery that prides itself on its biscuits, and we can certainly see why. Be sure to taste them for yourself!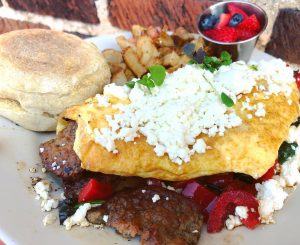 Sky Blue Cafe
A cute and colorful place, Sky Blue Cafe offers friendly service and some tasty breakfast fare. Be sure to try the Eggs Benedict, which is said to be one of the best versions of the dish around. Need something to wash your meal down? This eclectic cafe serves up specialty espresso beverages, meaning you can get a well-made coffee drink without making an extra stop. That's always a major bonus!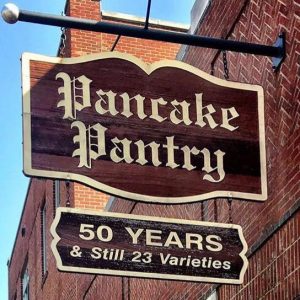 Pancake Pantry
Pancake Pantry has been around since 1961 and is firmly ingrained in the Nashville culture. Their pancakes are to die for, and the fact that they offer various flavors just makes them all the better.
Want something a little different? The Georgia Peach flavor should suit you nicely. Meanwhile, those looking for an international flair might prefer the Swedish Pancakes. Other great options include raspberry, apple walnut, and banana bread flavors. Yum!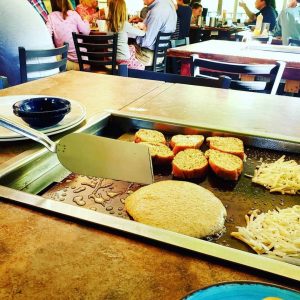 The Pfunky Griddle
Ever been to a restaurant where you cook your own food? The Pfunky Griddle is just that, and it's an absolute blast. Choose from regular, whole grain, or gluten-free batter, pour some on the griddle in front of you and then pick from a large variety of cook-in items and toppings.
Be sure to add a side of bacon or eggs and order a coffee or espresso beverage to go along with your breakfast masterpiece, and enjoy the pancakes that you made with none of the mess to clean up!
Fido
A well-done cross between an upscale coffee shop and a laid-back eatery, Fido is a super fun place to grab a breakfast bite before starting your day.
The cafe serves up some seriously awesome espresso drinks, as well as delightful breakfast sandwiches and pastries. Their pancakes are fabulous, and their meat choices include local meats that are phenomenal.
Be sure to stop by this converted pet shop during your time in Nashville so you can experience some of their amazing dishes.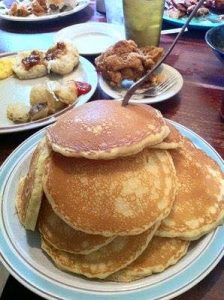 Monell's
This fabulous local eatery is a favorite for a reason. For a flat rate of $14.95 per person, guests can enjoy an enormous and incredible breakfast spread that includes such favorites as sausage, bacon, biscuits and gravy, pancakes, eggs, hash browns, and like every Monell's meal, fried chicken.
Of course, coffee is served alongside this amazing meal, and the gorgeous Victorian setting really completes the experience.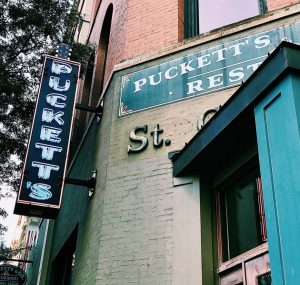 Puckett's Grocery and Restaurant
Serving up everything from light fare—like their Mason's Jar fruit-and-yogurt parfait—to their huge breakfast platters, Puckett's Grocery and Restaurant is a great place to begin your day. Feeling extra hungry? Puckett's offers an awesome breakfast buffet on the weekends. This is a great time to visit if you want to try a bit of everything, and the vibe on weekends is nothing but friendly and fun.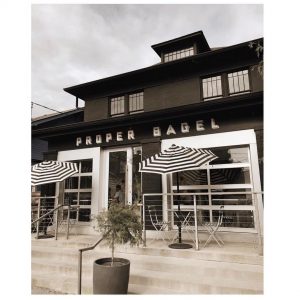 Proper Bagel
Need a grab-and-go breakfast? Proper Bagel might just be your stop. This adorable little bagel shop offers an amazing variety of delicious bagels, many served with house-made jam or custom cream cheese that perfectly complements the bagel's flavor.
Those looking for something more substantial will enjoy the many bagel sandwiches, and those with a tiny bit of time to sit down will love the "Proper Breakfast Items" such as the carrot cake waffle and the potato latkes.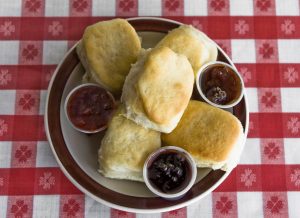 Loveless Cafe
Another super cute cafe with amazing southern cooking is the Loveless Cafe. This place seriously couldn't be any more warm and welcoming, and the biscuits, ham, and other breakfast dishes are beyond good.
In addition to their restaurant, they also have a collection of adorable shops to browse, making this a great place to stop on a road trip. Considering this restaurant opened in 1951, we're going to go ahead and say they're here for good, and that's something we're totally okay with.
These are our favorite places to get breakfast in Nashville, but they are far from the only options. Once you've tried these, give some others a taste. Perhaps you'll find a hidden gem we missed, in which case we certainly do want to hear about it!