Alaska
Is There Any Place on Earth Like Alaska?
These mind-blowing destinations are hard to reach, but worth the effort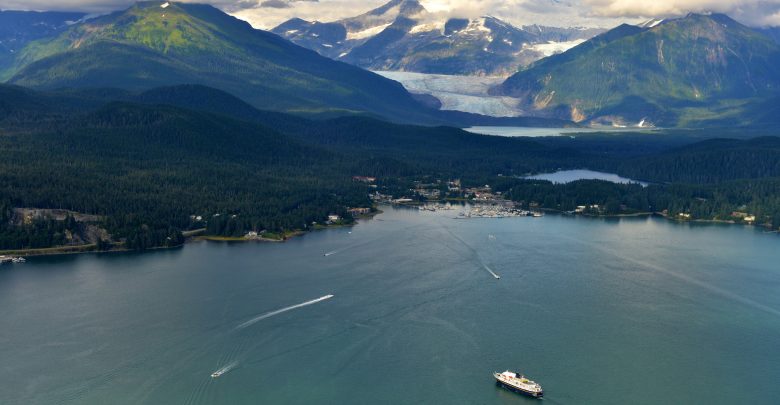 Alaska in and of itself is difficult to reach. Perhaps the easiest way to navigate this massive and faraway state is by boat. The cities that are the most habitable are the ones in the southernmost part of the state, and many of them are surrounded by water or are at least coastal. All that said, Alaska is gloriously beautiful. It is somewhat untouched by the hands of men, and that means that miles and miles of land belongs to the greenery, flowers, and animals. Visiting Alaska is like a step back in time to when the world was a simpler place. It is refreshing, rejuvenating, and worth every penny.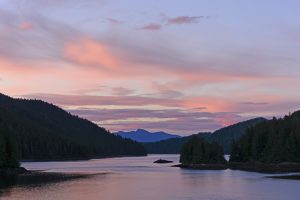 Sitka
Located in the southernmost part of Alaska is the city of Sitka. Perhaps the easiest way to get to Sitka is by boat, after flying into Juneau or Anchorage, and once you're there, it feels quite isolated. Remote location aside, Sitka is beautiful, charming, and full of fun outdoor activities. Through Sitka Alaska Outfitters, you can book an ATV wildlife tour on a volcanic island close to Sitka called Kruzof Island. For the tour, you'll take a water taxi from Sitka to the island, and hop into a 4-wheeler, led by a tour guide. Throughout the tour, there's a chance you'll see bald eagles, bears, moose, and salmon in the water around Kruzof Island. Although this doesn't always happen, the trip is worth it for the natural beauty you'll experience on the tour.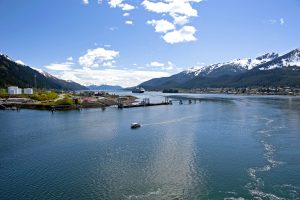 After your tour, you can hop back into the water taxi you took over and spend the rest of the day exploring Sitka. Sitka has local boutiques, coffee shops, a movie theater, museums, an old Russian Orthodox church, and delicious food (more salmon!).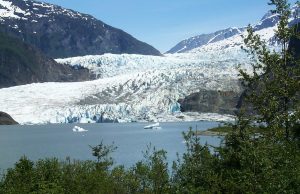 Mendenhall Glacier
This glacier near Juneau is only accessible by helicopter. Once you've reached it, though, you can go dog sledding, whale watching, or ice cave exploring. Through Alaska Shore Excursions, you can book your helicopter ride to the top of the glacier as well as dog sledding, whale watching, or ice cave exploring. The glacier is a brief helicopter ride from Juneau, and the views are breathtaking on your way up and over the mountains. The glacier itself is a once-in-a-lifetime type view, and each of the experiences offered by the glacier mirror that view. Dog sleds led by Alaskan huskies that have raced in the Iditarod several times – you're likely to always remember and cherish that experience.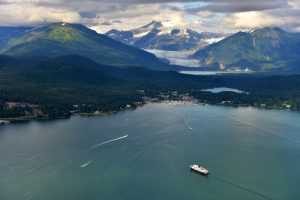 Skagway and Haines
This city is just a bit north of Juneau. You can get there by car, but you will have to use a ferry, and it will take 7 hours to get 103 miles. That said, most people come here by boat, which is much more efficient. It will stake quite a bit of time, though. There is enough to do between Skagway and nearby Haines to make the trip worth it.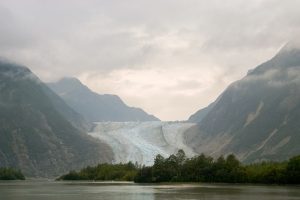 In Skagway, you can explore the town, the Davidson Glacier, or visit the Jewell Gardens. You can also take a ferry over to Haines, a remote town at the end of a peninsula within the Chilkoot Inlet. The ferry ride to Haines is beautiful – the water is glassy and blue, the mountains are snow-capped, and there are a couple waterfalls on the way. Haines doesn't have much in terms of civilization, but it has plenty of wildlife. Through Chilkat River Adventures, you can book a jet boat tour through the Alaska Chilkat Bald Eagle Preserve. On the tour, you're likely to see bald eagles, moose, and bears.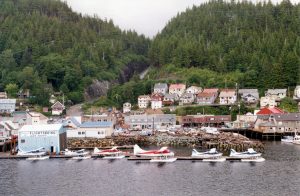 Ketchikan
Further south than Sitka lies the town of Ketchikan. Ketchikan has an interesting and ocean-oriented layout. The town is inhabited by many fishermen and lumberjacks, as their economy prospers from natural resources and tourists.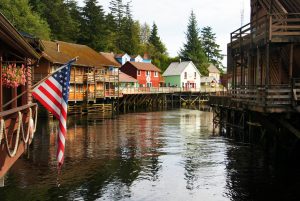 While in Ketchikan, you can book a fishing trip through Baranof Fishing Excursions. You'll be taken out into the inlet with an experienced fisherman or woman who will fish alongside you, guide you in your own fishing, and then take you to an island in the Ketchikan Gateway where you can eat your fish fresh from the water. There are plenty of shops in the town to dip in and out of, including a yarn shop, a local museum, several restaurants, and outdoor gear shops.