Colorado
From the Odd to the Exhilarating, Your Next Stops in Colorado
Which sights you still need to see all across the Centennial State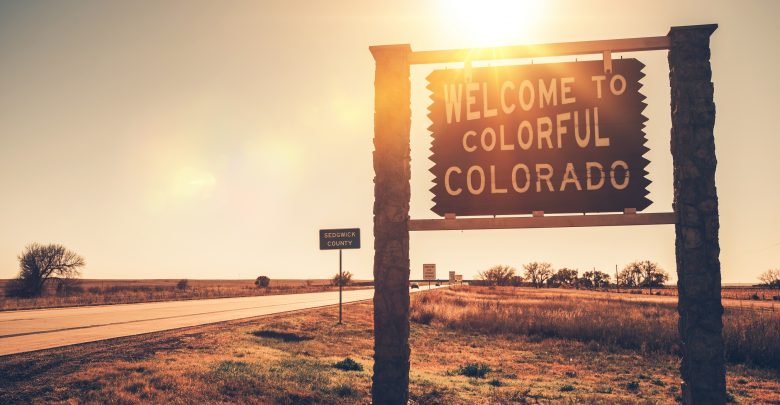 There's no shortage of beautiful scenery in the Mountain State of Colorado.  If you're looking for astonishing mountain views, rocky canyons, and even deserts, this is the state for you!  And chances are you haven't yet seen everything this state has to offer.  Here are some hidden gems that you really should see in Colorado.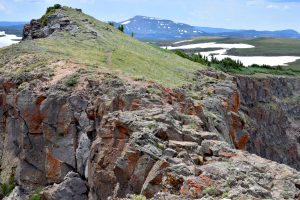 Devil's Causeway
You've never seen anything like Devil's Causeway!  It's a towering rock ridge that runs through the Flat Tops Wilderness, with unbelievable panoramic views all around.  (Think Great Wall of China, if it was a natural formation.)  The only way to get here is to hike in, by following the trail that starts east of Yampa.  Hiking the Devil's Causeway will take your breath away!  If you're not a fan of heights, though, you may want to think twice about this excursion.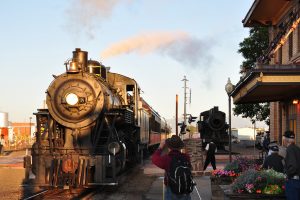 Rio Grande Scenic Railroad
If your idea of a great outing doesn't exactly involve hiking, you can still enjoy world-class Colorado scenery by boarding the Rio Grande Scenic Railroad, which departs from Alamosa.  You'll climb through the La Veta Pass in the Sangre de Cristo Mountains, and see jaw-dropping vistas along the way.  You can't access this area by car, which means you'll have bragging rights that very few other people have.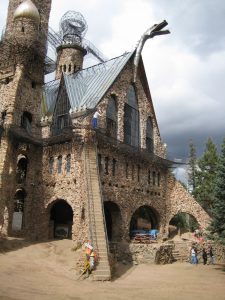 Bishop's Castle
Yes, that's right – there's a genuine castle just waited to be discovered in Colorado, and you'll find it in the San Isabel National Forest.  This 3-story fantasy come to life was built by one man, and remains a stunning testament to the power of determination and dreams.  It's an ongoing construction site, and you can tour this magnificent stone monument and check out its many winding stairs, stained glass windows, and even its resident dragon.  Plus, it's completely free!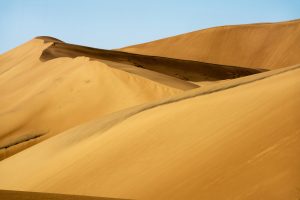 Sand Dunes
Maybe you've seen sand dunes before, but never like this!  The sand stretches out as far as the eye can see at the Great Sand Dunes National Park, making you feel like you're in the middle of the Sahara, instead of in southern Colorado.  You'll find the tallest sand dunes on the continent here!  Whether you want to explore the park by hiking, biking, sand boarding or sand sledding, there are plenty of ways to see the sights here!  If you can, stick around until darkness falls, so you can engage in some quality star-gazing.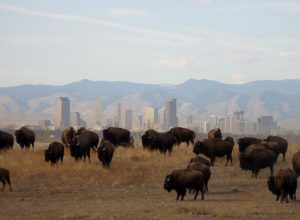 Rocky Mountain Arsenal National Wildlife Refuge
One of the biggest wildlife refuges in all of America, the Rocky Mountain Arsenal National Wildlife Refuge just outside of Denver sits on 15,000 acres of land.  It has a colorful history, having first been a hunting ground for Plains Indians, then a farm homestead, a weapons arsenal, and finally an agricultural-chemical plant.  Nowadays, it hosts a variety of activities including hikes, wildlife tours, homestead history tours, and fishing workshops.  You can enjoy the area's hundreds of animal and plant species year-round.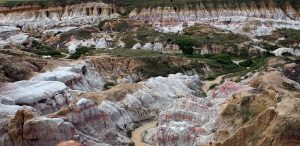 Paint Mines
It may be off the grid, but this magnificent hidden gem is well worth the journey!  Paint Mines Interpretive Park in El Paso County was used for thousands of years by Native Americans, who used the colorful clay found here for their pottery.  Today, you can visit the other-worldly hoodoos made of sandstone, and marvel at the dozens of colors you'll see in these geological spires.  Because the formations are fragile, this is a protected area, and you won't find any gift shops or restaurants set up here, which makes it even easier to imagine you're on another planet!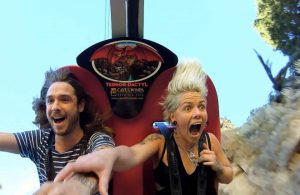 Terror-dactyl
If you're looking for a more exhilarating way to enjoy the natural landscape of Colorado, we have a winner for you.  Terror-dactyl, in Manitou Springs' Williams Canyon, is a pioneer of sorts – there's never before been a ride like this anywhere in the world.  The ride launches brave souls off the edge of a 200-foot cliff at a speed of almost 100 miles per hour.  Try to catch a glimpse of the ancient rock walls on the way down – it's a fantastic view, but of course, not for the faint of heart!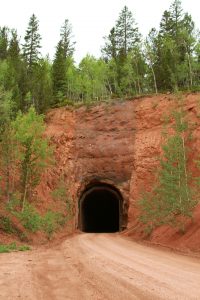 Old Gold Camp Road Tunnels
For a hidden gem of a very different sort, head to Old Gold Camp Road Tunnels in Colorado Springs.  There were once nine of these rail tunnels set into the hills, but after the decline of train travel in the area, a few of the tunnels eventually collapsed.  Luckily, you can still visit the rest of these tunnels in Bear Creek Park.  Some tunnels are accessible by car, but many of them you'll need to access by foot, motorcycle, or mountain bike.  However you travel through these deserted tunnels, keep an eye out for paranormal activity – the tunnels have a reputation for being haunted by the spirits of everything from small children to workers killed during construction!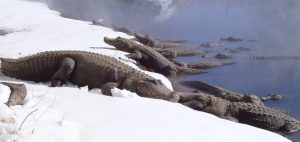 Colorado Gators and Reptile Park
We bet you didn't know you can wrestle an alligator in Colorado.  Yes, it's true!  At Colorado Gators and Reptile Park, you can complete a gator wrestling class, and practice catching alligators up to 8 feet long.  The "Certificate of Insanity" you'll get upon completion of the class will be well-earned!  If learning about animals is more your speed, you can also take a class that teaches you about various reptiles and even gives you a chance to handle them.  This hidden gem provides educational experiences to the public, and is great for the whole family.