Iowa
Amazing Art and History in the Hawkeye State
6 museums in Iowa you should see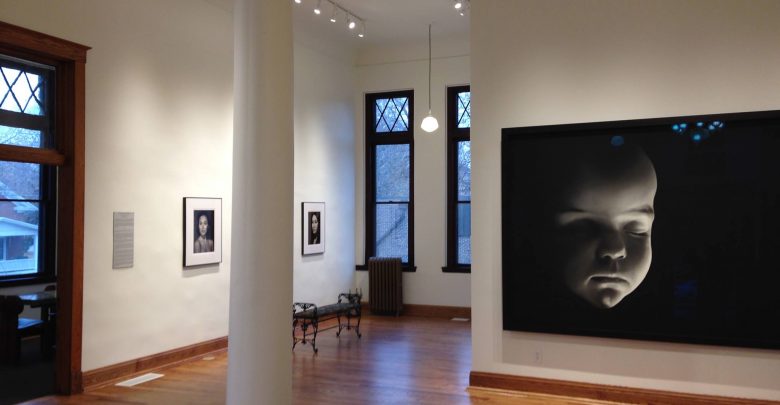 1. The Herbert Hoover Presidential Library and Museum
This museum is located 10 miles east of Iowa City in West Branch, Iowa. It is one of the many beautiful presidential libraries around our country. It tells the life and times of Herbert Hoover and features a large temporary gallery with changing exhibits. There is an auditorium in the museum that tells Hoover's life story.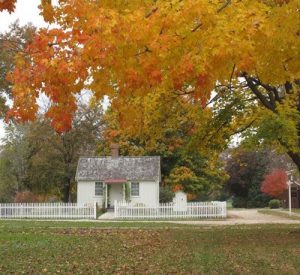 Right outside the museum is the Hoover National Historic Site. There, you'll find Hoover's birthplace cottage, gravesite, and period buildings.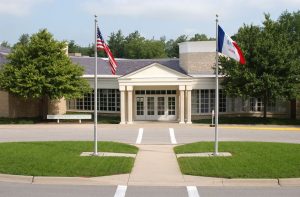 Upon arrival at the museum, you will begin your tour with permanent galleries in a rotunda area. 8-foot glass etched portraits are mounted on the walls depicting Hoover "the Great Humanitarian" from West Branch at the start and near the end of his 50 years of public service.
The entire museum and national park take about 2-3 hours to go through.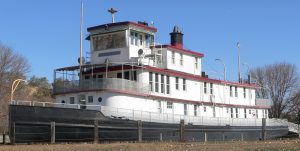 2. Sergeant Floyd River Museum and Welcome Center
On Sioux City's riverfront, you will find the Sergeant Floyd River Museum and Welcome Center. This museum serves the tri-state areas of Iowa, Nebraska, and South Dakota as an information center but also works as a historical museum aboard a docked motor vessel.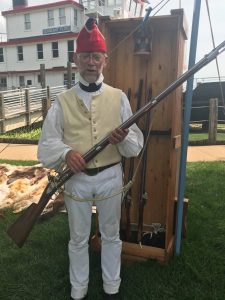 When you walk inside the museum, you will be within a decommissioned boat of the US Army Corps of Engineers. The vessel and museum are named for Sergeant Charles Floyd, the only man who died on the Lewis and Clark Expedition. Ongoing exhibits within the museum include "Native American Artwork," "Nature's Kaleidoscope: Digging into the Past," and past exhibits included "The Power of Children: Making a Difference," "New to You: Recent Artifact Donations," and "Dia de los Muertos Altar Display." Every time you go to this museum, you're guaranteed to find an interesting, new, and historical exhibit that will further your understanding of the United States.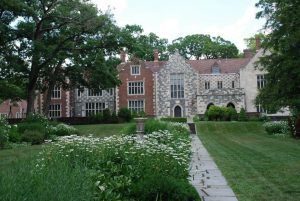 3. Salisbury House
The Salisbury House is located in Des Moines. It exists to preserve, interpret, and share the international significance of Salisbury House and its collections as a historic house museum for the educational and cultural benefit and enjoyment of the public.

The home was built in 1923 by the Weeks family where they lived until 1954. The 42-room, 4-floor mansion is seated on 22,500 square feet. The interior includes imported 16th-century English oak paneling and floors as well as 5 fireplaces. Furnishings include antique furniture, tapestries, fine art, rare books, and artifacts that make up a global collection of some 10,000 pieces. Their main exhibit is "The Garage at Salisbury House" which showcases art and history as well as honors Edith and Carl Weeks' lifelong support of cultural expression in their once-home.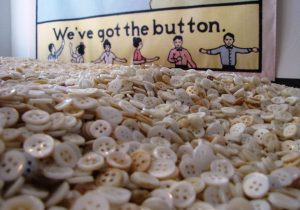 4. Muscatine History and Industry Center
In Muscatine, Iowa, the Muscatine History and Industry Center serves as a hub dedicated to Muscatine's heritage as the former Pearl Button Capital of the World. 100 years ago, Muscatine was the producer of 37% of the world's buttons – 1.5 billion pearl buttons annually. They were produced from clam shells harvested in the Mississippi River and other spots in the area.
As you walk through the museum, you will learn the process of harvesting clams and turning them into pearl buttons. Also within the museum are original pieces by local artist Chris Anderson. He creates art using clam shells. In the museum, you will also learn about some of Muscatine's industry giants like HNI, Kent Corporation, Stanley Consultants, Bandag, Musco, MPW, and Monsanto. The exhibits show how these big businesses got their start and how they evolved into what they are now.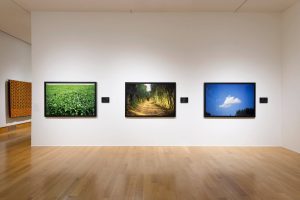 5. Des Moines Art Center
The Des Moines Art Center is the heart of the art scene in Iowa. They host fun events like yoga in one of their galleries, story-time for kids, classes and workshops, and events for the whole family. The center is committed to exhibiting and exploring thought-provoking modern and contemporary art. They work to connect people and art by offering opportunities for feeling, imagining, dreaming, and creating. Admission is free to the public as the museum is committed to ensuring access to art for everyone.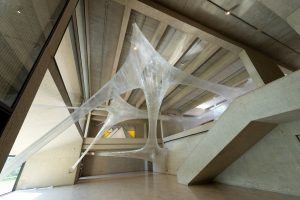 The center is home to many 20th and 21st century works of modern and contemporary art. There are also pieces from the Renaissance, Impressionist, and post-Impressionist periods as well as 18th and 19th Japanese woodblock prints. On top of the permanent collection, there are always temporary exhibits. Showing from January 26-May 12 of 2019 is a collection called "Without You The World Goes On" by Susan Collins, and showing from January 18-May 19 or 2019 is a collection called "Edge of Alchemy" by Stacey Steers. There are over 5,000 art pieces in the whole museum.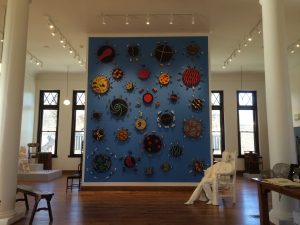 6. Clarinda Carnegie Art Museum
Located in Clarinda, Iowa, the Clarinda Carnegie Art Museum was once a Carnegie library (a collection of Andrew Carnegie-funded libraries across the country). In 2002, work began to move the library to a different building as the books had outgrown the space. In 2012, Karen and Robert Duncan turned the old building into an art museum. The museum is dedicated to education, celebration, and community.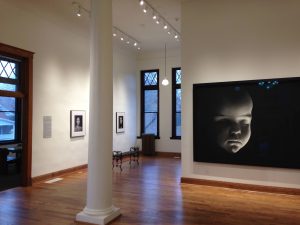 The museum is home to many exhibitions that pass through for the community to enjoy. Currently on display at the museum is an exhibit called "Animals: Nature's Grand Gift." It demonstrates the bond of unconditional love between humans and domesticated animals. Past exhibits have showcased printmaking, sculpture, painting, and more.