Rhode Island
Fascinating Facts and Features About the USA's Smallest State
7 fun & quirky reasons there's no place quite like Rhode Island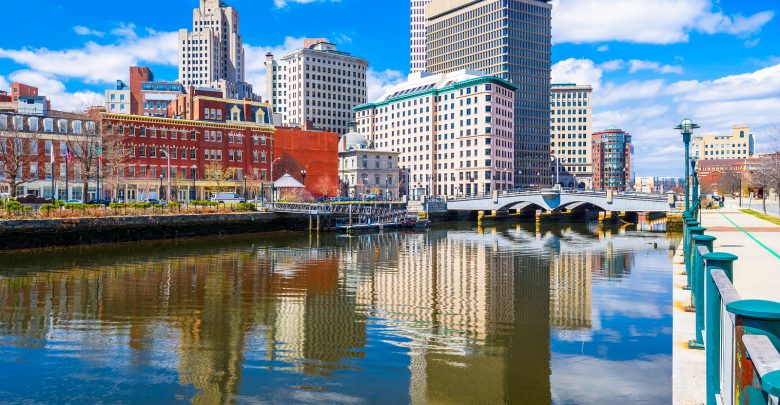 Pick up any map of the United States, and unless you're from the area, you might find yourself hard-pressed to locate the state of Rhode Island—not because it's insignificant, but because it's so tiny. But what Rhode Island lacks in size—and it is tiny—it makes up for with a rich history, some quirky attractions and an interesting take on coffee.
Here are 7 things that we think clearly set the Ocean State apart from its larger counterparts.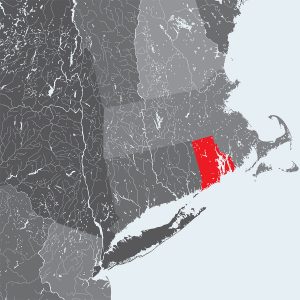 It's the smallest state in the union.
Rhode Island is the smallest of all the 50 states—only encompassing some 1,214 square miles. Only about 1.06 million people make their homes here.
It has the longest official name of any state.
Ok, so it's a tiny state, but its official name is not tiny. In fact, it's official state name is the longest of any of the 50 United States: The State of Rhode Island and Providence Plantations." (Yes, that's the state's actual name!)
Rhode Islanders really like their "coffee milk."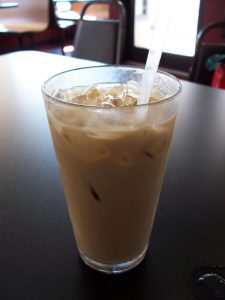 In every state, they like their coffee. But in Rhode Island, the official drink is a concoction called coffee milk. And we don't mean drinking your coffee with a splash of milk or half-and-half. Coffee milk is made by mixing a sweetened coffee concentrate (coffee syrup) or coffee extract with milk. The concentrated syrup is created by straining water and sugar through coffee grounds. Coffee milk is made similarly to the way chocolate milk is made by adding chocolate syrup to milk and mixing it.
Rhode Islanders loved the drink so much that the state legislature took notice of the drink's popularity. Until 1993, the official drink of Rhode Island was Del's Lemonade. But on July 29, 1993, after a vote taken by the powers that be in the state, coffee milk was named the state's official beverage.
I mean, I guess if you really like your coffee…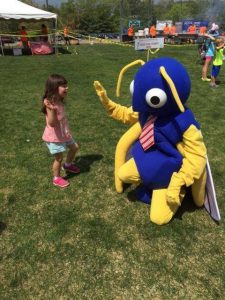 A giant blue bug dresses up for Christmas…
And for Halloween, Independence Day and other occasions. Once upon a time, a company called New England Pest Control had the genius idea to put something on the roof of their office building, and the Big Blue Bug was born. Well, actually, he was purple in the beginning, and the sun faded him over time to a blue color. At 161 O'Connell Street in Providence, you'll find a building with an enormous termite on its roof. In fact, he's a 58-foot-long, nine-foot-tall, 4,000-pound exact replica of an Eastern Subterranean Termite. He's made of steel and fiberglass, and thanks to a creative Rhode Islander named Geraldine Perry, he even has a name: Nibbles Woodaway. He became so famous, that in 2012, the company officially changed its name to Big Blue Bug Solutions.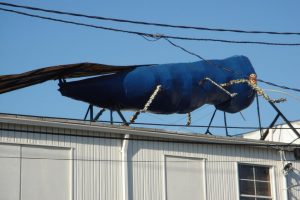 His size isn't the only thing giant about Nibbles; he also has an extensive Hollywood resume. He has appeared in films such as Dumb and Dumber and Dumb and Dumber Too, as well as on The Family Guy and The Daily Show, among others. For more information about Nibbles, visit www.bigbluebug.com, and if you live in Rhode Island, Maine, Connecticut or Massachusetts and have a bug problem, you can reach the Big Blue Bug Company at (401) 941-5700. But if your termites are the size of Nibbles, nevermind the phone call—just run!
If you ask for directions, be prepared to talk donuts.
That's because there's a Dunkin' Donuts on almost every corner. There are so many in Rhode Island that it's not uncommon for a Rhode Islander to give directions by referencing a Dunkin' Donuts location (or two).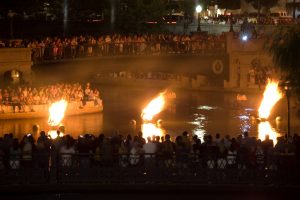 Rhode Islanders like to set water on fire.
No, really. During an impressive event called "Waterfire" created by artist Barnaby Evans in 1994, the three rivers of downtown Providence—the Woonasquatucket, Moshassuck and Providence Rivers—are illuminated with firelight. Along the rivers, a total of 86 anchored braziers are lit, resulting in the appearance of fire on the water's surface. Visitors are invited to stroll along the riverfront and enjoy a beautiful experience enhanced by flickering light from the fire and music from all over the world. For more information about this exciting (and extremely well attended) event, visit www.waterfire.org.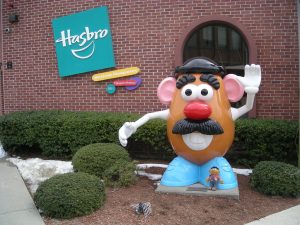 You can thank Rhode Island for Nerf guns, Optimus Prime, My Little Pony, and the Easy-Bake Oven.
Pawtucket, Rhode Island is home to the headquarters of the Hasbro toy company. Hasbro is the largest toy maker on earth in stock market value and the third largest toymaker in the world in terms of the company's revenue. Founded in 1923, Hasbro was the brainchild of three Jewish brothers named Hassenfeld. The company was originally named Hassenfeld Brothers. "Hasbro" is a syllabic abbreviation and is the company's official name. Over the years, Hasbro has acquired Coleco, Parker Brothers, Kenner, Cranium and Milton Bradley, among others.
Hasbro is the manufacturer of Transformers, My Little Pony, Nerf products, Easy-Bake Ovens, Twister, Lite-Brite, Disney Princess toys, Star Wars toys, Power Rangers toys and more. The company also manufacturers games such as Monopoly, The Game of Life, Operation, Trivial Pursuit, Scattergories and more.