Oklahoma
10 Ideas for a Great Weekend in Oklahoma City
Eating and exploring the best that the capital city has to offer
Oklahoma is a seriously underestimated place. This awesome state has tons of amazing food, drink, and fun to offer, and much of this is found in the capital city, Oklahoma City.
If you find yourself visiting Oklahoma City for a weekend, you may be wondering what you can expect to see and do. Lucky for you, there are plenty of options to choose from. In fact, there are so many amazing food joints, attractions, and other awesome diversions that you might never choose on your own.
Lucky for you, we've narrowed things down a bit. Below are the top 10 ways to spend your weekend in Oklahoma City, Oklahoma.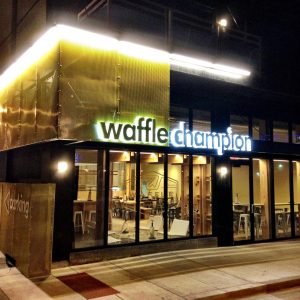 #1: Start with Breakfast at Waffle Champion
Ask any local and they will tell you that Waffle Champion is the place to go for the breakfast of champions in this city. This hip joint takes the classic waffle and creates all kinds of new and amazing culinary concoctions by putting ingredients on top.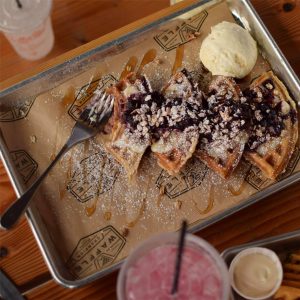 From bacon and eggs to chicken to sweets such as tasty fruits, you're sure to find something you love so you can head out into the world feeling fueled up and ready to go.
#2: Learn New Things at Science Museum Oklahoma
Next stop: Science Museum Oklahoma. This fantastic, hands-on museum has all kinds of amazing exhibits just waiting to be explored.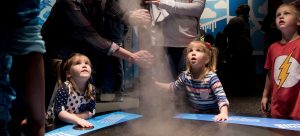 Kids love the enormous playground inside, and people of all ages are fascinated by the optical illusions and outer space areas. People also love the opportunity to ride a Segway, and the science shows are absolutely amazing.
All in all, SMO offers a great day for everyone.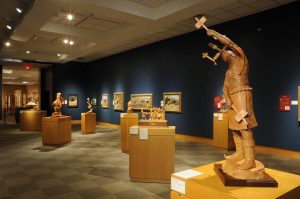 #3: Explore the National Cowboy and Western Heritage Museum
Prefer a more mature environment? The National Cowboy and Western Heritage Museum might be your kind of place. This beautiful museum explores the lives of cowboys as well as the culture of the "Wild West" through the use of artwork, artifacts, and immersive exhibits. This is the ideal place for those with a fascination with cowboys, and with so much to see, it can easily fill an entire day.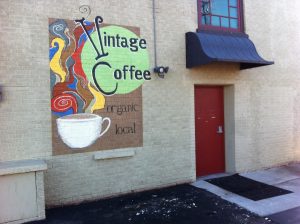 #4: Have Some Coffee at Vintage Coffee
When the time for coffee rolls around, you'll want to make a stop at Vintage Coffee. This little hole-in-the-wall coffee shop may not look like much from the outside, but they have some seriously good beverages to offer.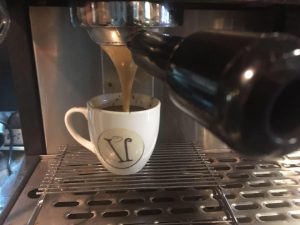 Grab a yummy flavored latte or one of their unique frozen beverages made with frozen yogurt and espresso. Of course, you'll also want to grab a baked good and take your time enjoying your treats at one of their many tables.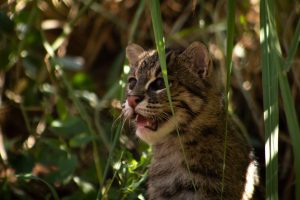 #5: Check Out the Oklahoma City Zoo
The Oklahoma City Zoo is a truly excellent attraction. In fact, we'd even go so far as to say it's one of the better zoos in the country.
Here you'll find numerous fantastic playgrounds, clean grounds, and wonderful animal habitats. The giraffe feeding is a wonderful daily event, and the elephant talk is another thing you won't want to miss. Be sure to give yourself plenty of time to explore, because this zoo is huge and full of amazing things to see and do.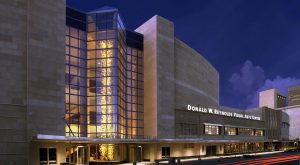 #6: Get Inspired at the Oklahoma City Museum of Art
Yet another splendid OKC attraction, the Oklahoma City Museum of Art is a must-see for art fanatics. This gorgeous museum has creative works of all types, and each and every one is worth stopping to really admire.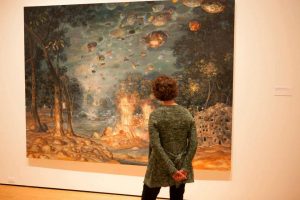 The museum often hosts special events such as dinners and showings of original films. These events make a visit to the museum even more exciting and can really add to a weekend getaway.
#7: Grab Lunch at Big Truck Taco
Of course, you're going to need to eat lunch at some point, and we highly recommend stopping by Big Truck Taco when the time comes.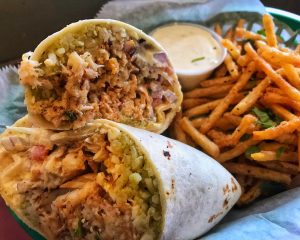 This local taco joint started as a simple food truck but quickly exploded into one of the most popular lunch spots in the city. Here you can order tacos of all kinds, and every single one of them is delicious. We also love their burritos, as well as their queso, and their selection of salsas will add a tasty spice to anything you order.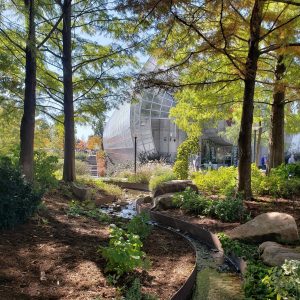 #8: Marvel at the Myriad Botanical Gardens
Whether or not you are a plant enthusiast, the Myriad Botanical Gardens is a must-see. This gorgeous set of gardens gives guests an opportunity to admire plants of all kinds. Get up close and personal with the flora of the rainforest and stop to smell the flowers. You can do all of that and more at this amazing OKC attraction.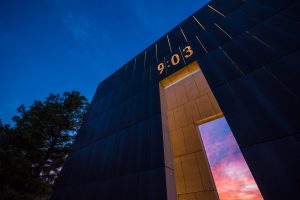 #9: Remember and Mourn at the Oklahoma City National Memorial and Museum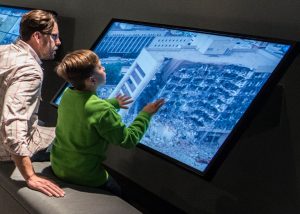 While it is not exactly uplifting or light, the Oklahoma City National Memorial and Museum is a beautiful thing to see at least once in your lifetime. The memorial does a wonderful job of commemorating all those who were lost in the bombing of 1995, and the museum helps visitors understand exactly what happened on this tragic day and in the months after.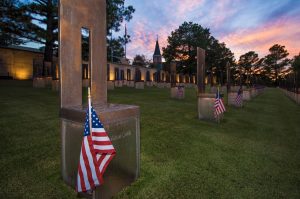 Due to the nature of the museum, we do not recommend this attraction for young children. That said, we 100% recommend it for teenagers and adults who wish to learn more about this terrible event.
#10: Eat Dinner at Cheever's Cafe
Finally, you must end at least one day with OKC's finest dinner. While it is hard to pick which eatery should take this spot, many locals would agree that Cheever's probably deserves it.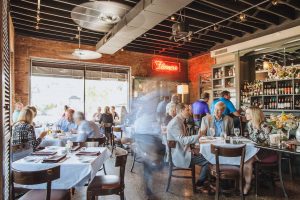 Offering classic comfort foods with fun, modern twists, the food here is quite simply out of this world. For instance, the chicken fried steak with jalapeño gravy is beyond delicious, and the odd-but-delicious blue cheese nachos on potato chips are surprisingly satisfying. Of course, you'll also want to save some room for dessert because the sweet treats are almost as good as the entrées themselves.
Obviously, Oklahoma City is anything but boring. We'd even go so far as to bet you can't see it all in one weekend. Luckily, the city is always ready and waiting for visitors, meaning you can make multiple trips and have plenty to do each and every time.