Kentucky
Caves, Castles, Dinosaurs! Check Out These Fun Stops in Kentucky
7 must-see attractions in the Bluegrass State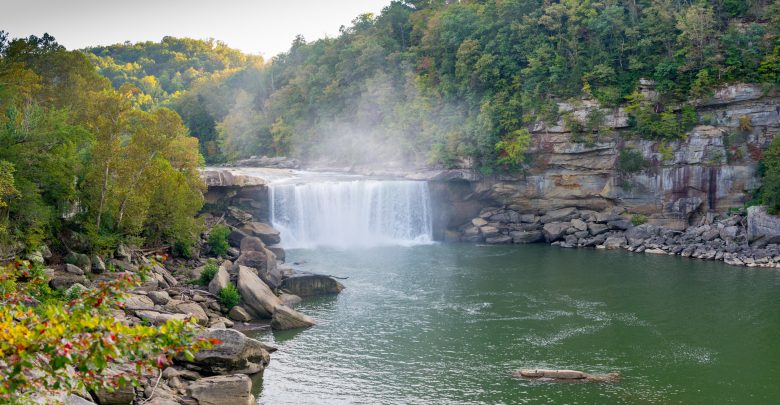 Kentucky may evoke images of horse racing and bourbon bottles, but there's so much more to the Bluegrass State than that. Besides the charming people, finger-licking good food, and fine thoroughbreds, Kentucky has so much to see and do, you'll need a lifetime to experience it all. Here are seven must-see attractions in Kentucky to add to your travel itinerary.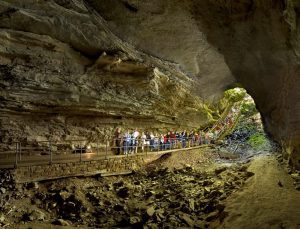 Mammoth Cave
Mammoth Cave is one of the best-known attractions in the state, but it's a must-see attraction for a reason. Mammoth Cave National Park exists in large part to maintain and protect the largest cave system in the world, Mammoth Cave. With over 400 miles worth of explored caverns and tunnels, Mammoth Cave certainly lives up to its name.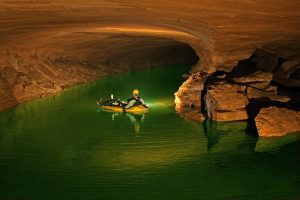 It's huge, it's creepy, and it's open to the public year round and there are a wide variety of cave tours available from prices ranging from $6 to $60, according to the park's website.
Be warned, the caves aren't the only part of the park that are easy to get lost in. If you visit Mammoth Cave State Park, its rangers advise you not to rely on your GPS. It seems this must-see attraction has a habit of getting its visitors a little lost and confused, so plan your route before you go and remember to stick to all marked trails.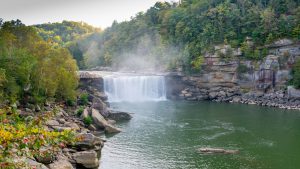 Cumberland Falls 'Moonbow'
If you're up for a little nocturnal adventure, head to Cumberland Falls State Park to experience one of the most unusual natural phenomena in the world. If you visit the falls during a full moon, you'll get to experience something called a 'moonbow,' which is a lunar rainbow. It only occurs when moonlight shines through the mist of the falls and there are very few places with the right conditions in the US for this to happen. Cumberland Falls happens to be one such place, so if you'd like to experience the phenomena firsthand, plan your visit according to the 'Moonbow Chart' on the park's website.
(https://parks.ky.gov/parks/resortparks/cumberland-falls/)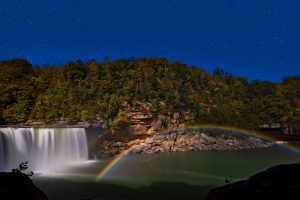 Even if you don't get to see the Moonbow at Cumberland Park, you can still enjoy the intensely beautiful scenery and even spend some time camping, hiking, horseback riding, or fishing in the park. It's a great place for a day trip or a long weekend, so be sure to visit on your way through Kentucky.
Waverly Hills Sanatorium
If paranormal attractions are on your must-see list, you won't be disappointed by the Sanatorium. Known as 'one of the most haunted places on Earth,' Waverly Hills is a beautiful old Tudor-Gothic-styled building that was formerly a sanatorium for people with tuberculosis.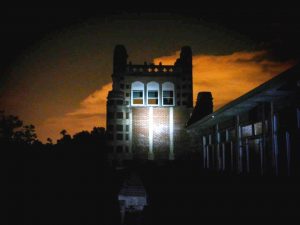 Whether or not you believe in actual ghosts, the Historical Society holds tours and a 'Haunted House' style attraction on the premises every Halloween season. The funds from these events (and a separate Christmas Laser Light Show held at the Sanatorium) help maintain the historical building and preserve its history for future generations to enjoy.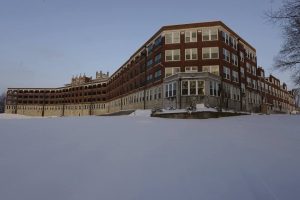 While the real horror of the Sanatorium is the countless lives affected by tuberculosis, there are some people who still believe that restless spirits wander the building and grounds, looking for the cure for TB that they never received before they died. Today, tuberculosis is just a memory, but some believe the ghosts of its victims still linger on inside the walls of Waverly Hills. Are you brave enough to find out for yourself?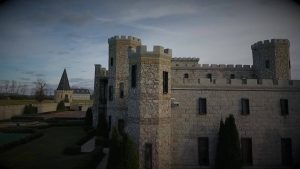 Kentucky Castle 
The Kentucky Castle is known by several different names. Some call it Martin Castle, others call it Castle Post or even Versaille Castle. No matter which name is being used, you can't overlook the impressiveness of finding an authentic European-style castle smack dab in the middle of Kentucky.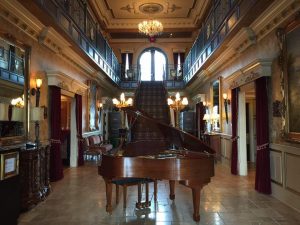 The Castle was originally intended to be a lavish family home, but before the building was complete, the family moved. Its new owner changed the name, added rooms, rebuilt after a fire, and used the property as a bed and breakfast. Currently, under yet another new owner, it is a lavish farm to table restaurant, fairytale wedding venue, luxury hotel, and unique event space. You can stop in for lunch and take a tour of the gorgeous castle and its grounds. Or stay overnight and pretend that you're the king of Kentucky, at least while you're there.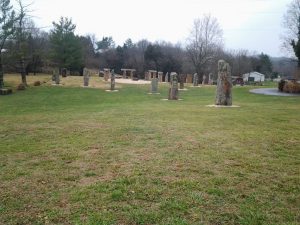 Kentucky's Stonehenge
 If you're looking for something quirky on your Kentucky travels, head on down to Munfordville, Kentucky and visit Stonehenge, or its distant American cousin. Created by Munfordville native Chester Fryer, the miniature version of Stonehenge isn't an exact replica of the original, but it is made with stones found in the local Kentucky area.
The odd display isn't the only one at the site. There's a Garden of Gethsemane and several other rock-centered exhibits. They're all a bit, well, odd, but if you're in the area, you really should stop by. After all, not many Americans can say they've been to Stonehenge — even if it's not the real one.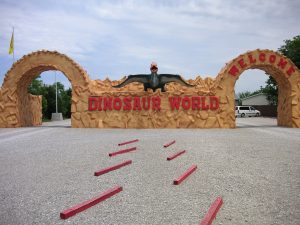 Dinosaur World
It's not Jurassic Park, but it's a fun way to explore outdoors, surrounded by lifelike replicas of some of the scariest and weirdest looking dinosaurs that ever walked the planet. Wander around and view life-size replica dinosaurs in an outdoor 'habitat.' There are dino-themed playgrounds for the kids (well, it's all for the kids, really) and visitors are encouraged to picnic in the outdoor area as well.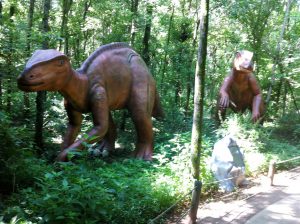 In addition to the dinosaurs, there is a small museum displaying paleontology artifacts and other items as well as a large gift shop full of dinosaur memorabilia. While it's aimed at being an educational experience, the attraction also gives future paleontologists the chance to imagine what life was like when the giant lizards really did rule the land.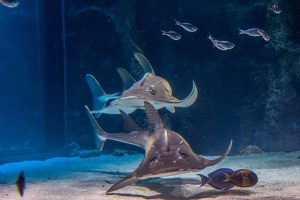 Newport Aquarium
This attraction is perfect for all ages, great any time of the year, and is a great way to spend a day in Kentucky. The aquarium isn't just a bunch of boring tanks filled with fish. There are interactive exhibits throughout, including a 'shark bridge' that visitors can cross that runs directly above the shark tank. If that's not exciting enough, you can actually touch a shark, or get up close and personal with some penguins.