North Dakota
What's So Different About North Dakota? You're About to Find Out!
8 of the most unique things about The Peace Garden State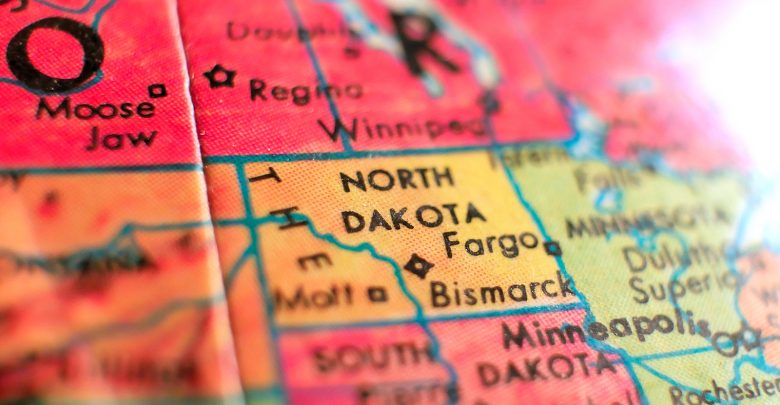 North Dakota entered the union on the same day as its sister, South Dakota—on November 2, 1889. It's home to over 750,000 residents. The word "Dakota" is a Sioux word, meaning friend or ally. North Dakota is the only state that has no required voter registration, but it does have more registered vehicles than it has residents. Here are eight more things that set the Peace Garden State apart from the other 49 states.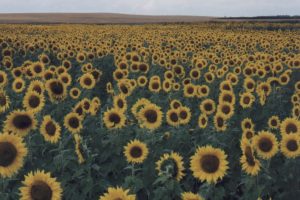 It's a big producer…
…of a lot of things! More sunflowers grow in North Dakota than in any other state. The state produces enough soybeans each year to make 483 billion crayons, and it's the #1 producer of honey in the United States. Most pasta in the country is made from North Dakota's durum wheat. Enough wheat is produced to make as many as 12.6 billion loaves of bread annually, and in one year, ranchers produce enough beef to sit between the buns of 113 million burgers. There's even enough canola oil produced in North Dakota to fill the state capital's 19-story tower 19 times! That's a lot of grease!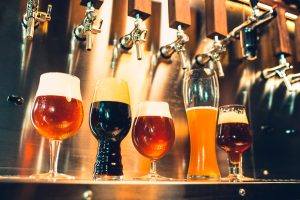 In addition to being a big producer, it's also home to lots of beer enthusiasts.
It's true—North Dakota ranks #1 in the country in the consumption of beer per capita, meaning that the average adult drinks nearly 46 gallons of the alcoholic beverage each year.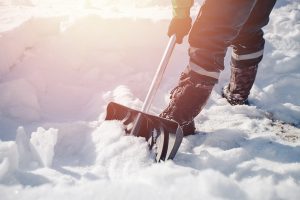 More snow angels were made here than any other place.
In 2006, the record for most snow angels made simultaneously in one place was achieved by Michigan Technical University as 3,784 snow angels were made. But on February 17, 2007, the state of North Dakota took that title as nearly 9,000 people show up to the state capital, laid down on the snow and made snow angels in unison.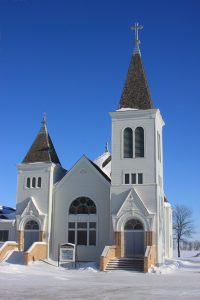 North Dakotans are more religious than the rest of us.
Well, at least we know the state has the highest percentage of church-going residents of any state in the union. North Dakota also wins for more churches per capita than any of its 49 counterparts.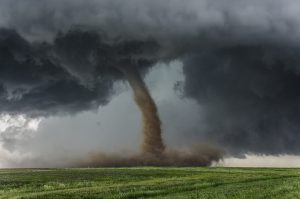 North Dakota is a charter member of Tornado Alley.
A long swath of land extending from northern Texas into Oklahoma, Kansas, and Nebraska into South and North Dakota has long been referred to as Tornado Alley. States like Missouri, Iowa, Wisconsin, Illinois, Indiana, and Western Ohio are often considered part of Tornado Alley as well. And North Dakota has definitely earned its spot on the list. Between 1950 and 2004, the Peace Garden State saw an average of 21 twisters per year, and in 1999 alone, there were 65 tornadoes recorded. The deadliest tornado in North Dakota hit the city of Fargo in 1957 with wind speeds of more than 300 miles per hour. More than 100 people were injured, and 10 people lost their lives in the storm.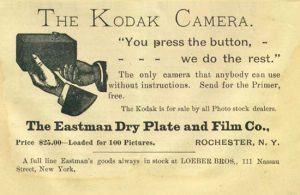 The Kodak camera was born here.
In 1887, after David Henderson Houston and his brother had worked to develop a camera, Houston filed the first of many patents related to the camera. When it came to choosing a name for the invention, he scrambled the first four letters of "Dakota" and added another "K" to make the word "Kodak." The name Eastman Kodak is the result of Houston licensing his camera to entrepreneur George Eastman.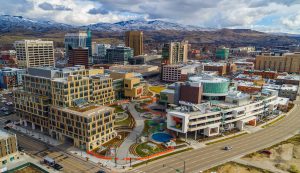 You can thank North Dakota for McDonald's fries.
The J.R. Simplot potato processing plant is located in the city of Grand Forks, North Dakota. The Simplot plant is the largest supplier of fresh potatoes in the United States and produces more than 400 million pounds of French fries annually. And Simplot's best customer is none other than the McDonald's Corporation. Yep, that's where those fries come from!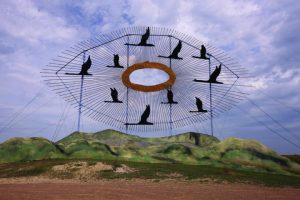 It's home to some really big geese.
An enormous sculpture stands at the gateway to North Dakota's Enchanted Highway. The highway begins at Exit 72 along Interstate 94 in the western part of the state. The sculpture itself, called "Geese in Flight," holds the Guinness Book of World Records as the largest metal sculpture on the globe. Retired schoolteacher Gary Greff felt that the highway needed a pick-me-up—something to break up the monotony of the drive. So he constructed the sculpture which was erected in 2001. It stands 100 feet high, is 156 feet long and weighs a whopping 75 tons!